Loads of BTC addresses make a fool of CSW
Just initially i want to say he has more BTC than me and any of you compared. He was here early yet each of his claims get fraud flag for now. Still BSV coin has good marketcap as it is top6 in the world.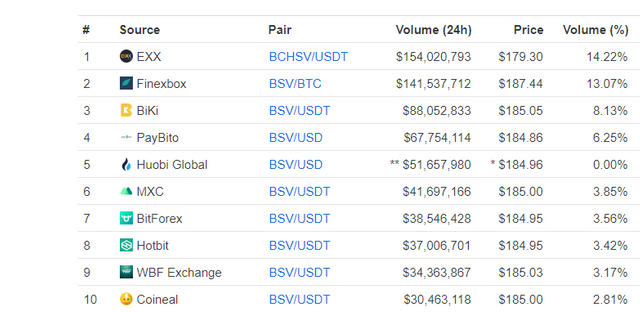 From those, i would only trade it on BitForex that has no KYC. I use it and it rocks.
More than 100 addresses with unmoved bitcoin mined in 2009 signed a message saying he's a cheater.
"Craig Steven Wright is a liar and a fraud. He doesn't have the keys used to sign this message.
The Lightning Network is a significant achievement. However, we need to continue work on improving on-chain capacity.
Unfortunately, the solution is not to just change a constant in the code or to allow powerful participants to force out others.
We are all Satoshi"
https://paste.debian.net/plain/1148565
REAL WAYS TO MAKE PASSIVE INCOME FROM CRYPTOCURRENCY - DOWNLOAD FREE EBOOK NOW