Binance Will Support HIVE Split Chain! // Bittrex Odd KYC Popup on Login
Just FYI hard fork =! chain split even though it often is. But to not confuse people, often exchanges call it support of HF while its HF and split.
Binance Will Support the Upcoming Steem Hard Fork and Distribute the New HIVE Token to STEEM holders.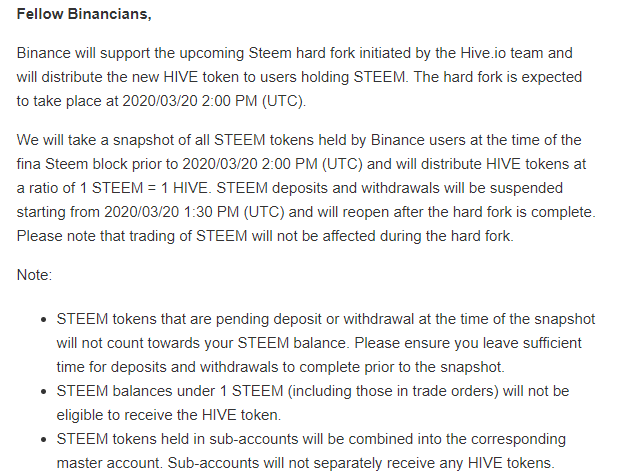 So if you want to be ready for trading you dont have to send STEEM to your own account to be sure you get HIVE.
Yet they dont say they will list the coin itself (they already did share airdrops of coins that are still not listed before).

But since HIVE is a codebase and devs of STEEM that got listed with no problems I can see HIVE listed sooner than later on Binance which is great news.
Our main (until recently) exchange Bittrex since today shows a strange popup when you log in.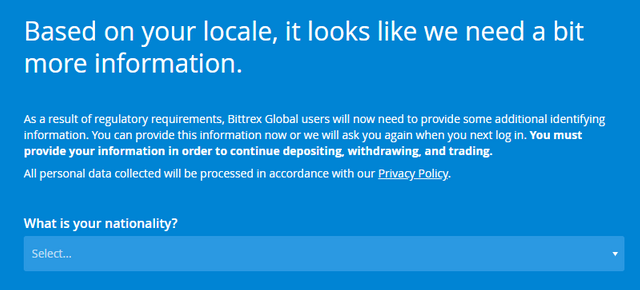 I say strange because everyone using Bittrex already had to do KYC.
Some people also got an email.

For now, you can skip but who knows what happens when filling this? If you did - leave comments.
REAL WAYS TO MAKE PASSIVE INCOME FROM CRYPTOCURRENCY - DOWNLOAD FREE EBOOK NOW