Substratum & Santiment on The Move!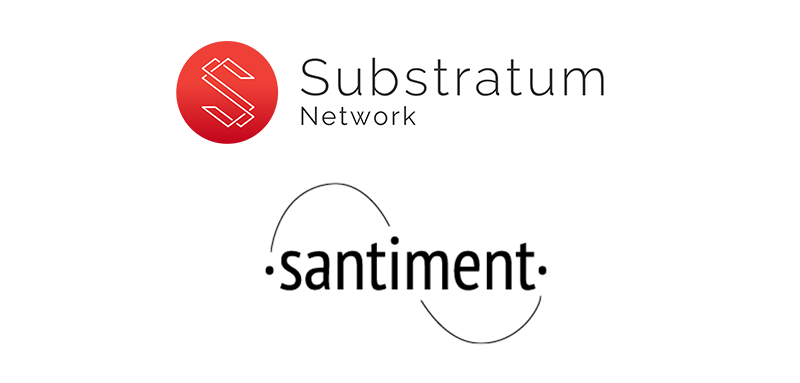 Substratum
You must be excited if you've recently moved some coins into Substratum after reading my post about it and also a post I re-steemed yesterday here. Looks like it's taking off today. I think Substratum is a great project that will fundamentally transform the web into the way it should've been since the beginning of the Internet.. if the product works well when it launches. For one, I would like to see Steem-based webapps getting hosted on Substratum as it is a great way for anyone to support both networks, earn, and maintain net neutrality for all without the need for politics.
Also, one of the exciting features on top of being able to browse the Web without the likes of VPN and TOR is their Cryptopay feature that could also change the way we transact with cryptocurrencies across the Web. For one I think this is also a great platform to reduce our risks of being unable to access our cryptocurrencies on exchanges and useful websites like Steemit.

More info on Substratum: https://substratum.net/
---
Santiment
Now onto this token, another one of my favourite holds. I've been selling some but it just keeps going up! In short, this project aspires to be the Bloomberg of cryptocurrencies. Personally, I've acquired it much early on in hopes of supporting a product that will provide me with well curated news and datafeed on the market. I think many investors, traders, and speculators in the game would also love such a solution to all the noise.
In the future, people will stake SAN tokens to access varying levels of information. Naturally, I think the highest tier of staked tokens will tend to provide people access to "insider" news and information. This is the reason why Bloomberg data services are such a big business. People are willing to pay to get ahead of the curve. So with the rise of cryptocurrency markets, people will easily allocate 0.1%-1% of their holdings in SAN just for a peace of mind. Definitely a long-term hold for me.

For more information on Santiment: https://santiment.net/
---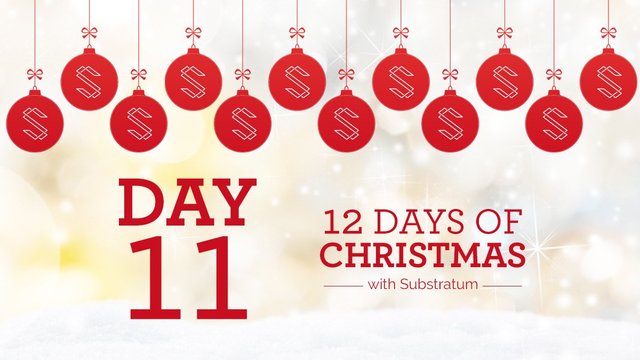 If you want to stand a chance to get some Substratum, you can try re-tweeting their post here
How about Steem?
I'd personally add Steem for another one of my favourite coins that starts with the alphabet S, but I don't think I need to elaborate on Steem further since I talk about it all the time lol.
As usual, these are just my thoughts on these coins and should never be taken as financial advice. I'm also not big on technical analysis and personally prefer investing in fundamentals, so I can't provide any good entry points.
Please do your own research before getting into anything in the cryptosphere. Try not to buy into peaks simply because of the fear of missing out. A better entry point could present itself if you're patient.
Thanks for reading & Merry Christmas!
---
follow me @kevinwong