IOTA the enemy of the blockchain?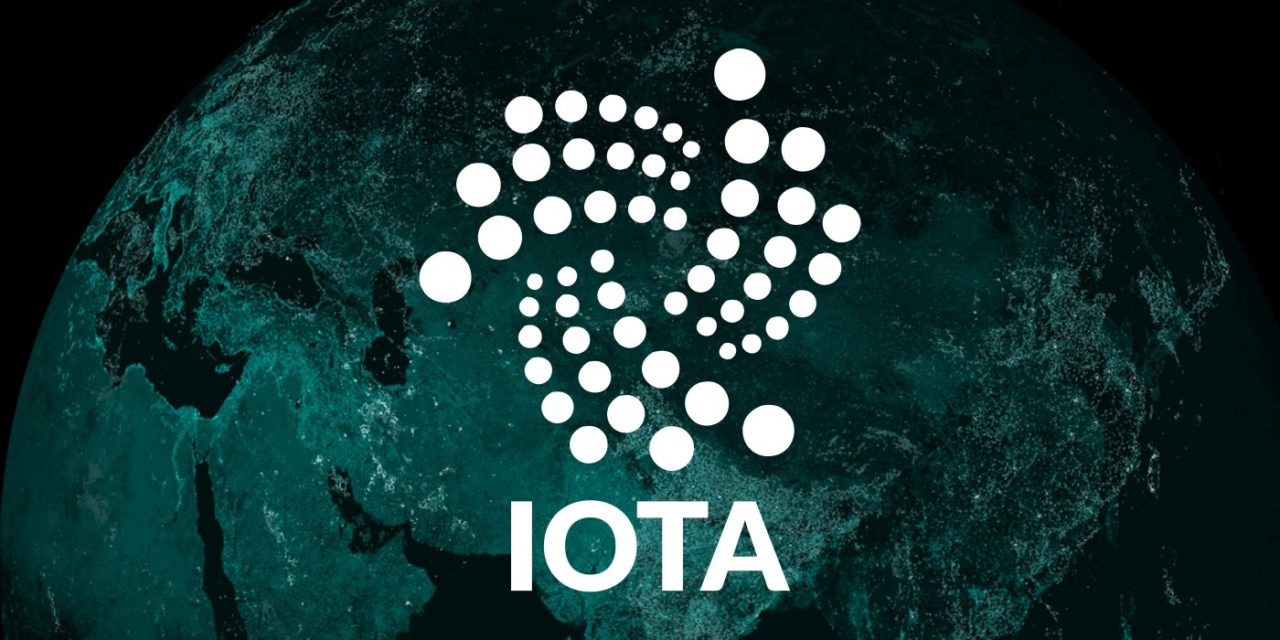 Hello good morning dear steemers. Today I'm going to talk about IOTA, one of my favorite crypts and a fixed one in all the wallet that they hold long since I sincerely believe in this great project and in its potential
Iota at this time and according to the web https://coinmarketcap.com/currencies/iota/#charts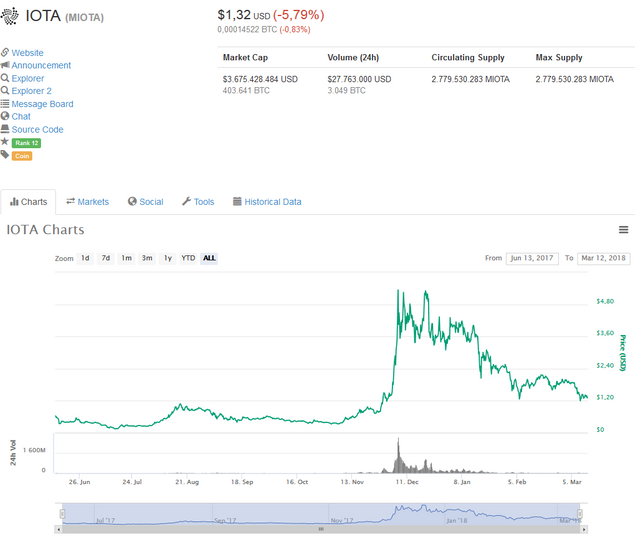 IOTA occupies the 12th place according to market capitalization. Even being a project which has a long way to go as it is a young currency since it came out in June 2017 reaching its highest point on December 19, 2017 at $ 5.69
The idea of ​​the IOTA project very simplified and in a simple way would be the creation of a network where all things are connected from there also their initials IOTA internet of things
For the IOTA developers, it is estimated that in 2022 there will be more than 42,000,000,000 devices connected to the network for and for which they have developed the tangle network that would be the blockchain equivalent of bitcoin.
This tango network of IOTA has a series of advantages over the blockchain since it does not require mining and solves a big problem of the same as microtransations, since it does not charge any type of commission.
Another characteristic of IOTA is a fixed money supply since all the IOTAS were created in their beginning and neither will be created nor will they destroy any more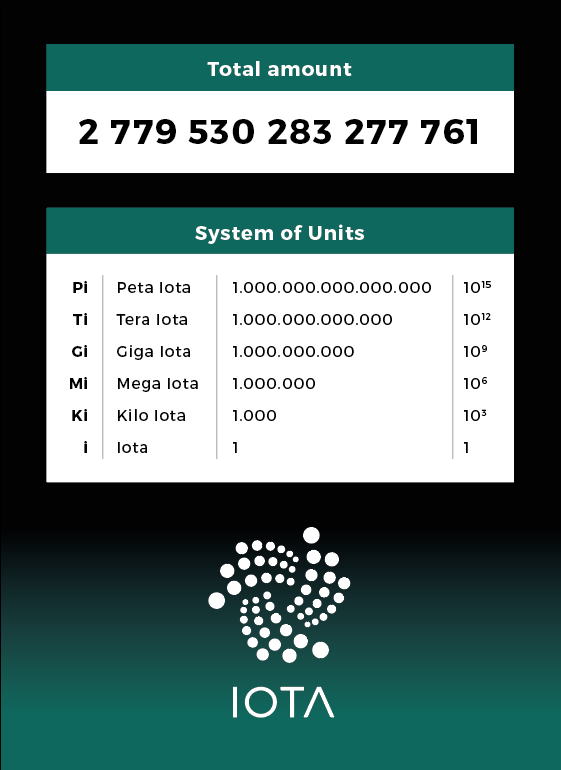 But without a doubt, its best feature is its tangle network and firm competitor of the blockchain. Your transfer speed, your security and not having commissions.
The operation of the tangle network is simple. Once a node confirms a transaction, it sends the signal to two or more nodes connected to that node and thus the transactions are multiplied in such a way that the confirmation is becoming much faster than Blockchain going from node to node and the greater the network the slower it becomes, while the Tangle the larger the network the faster it becomes.
To finish I'll give you an example of how they explained it to me so that the ease of this network is clear.
If you are a university professor who does a thousand exams, if you have to correct them one by one, it will be a slow and expensive task. (This would be in summary the blockchain and mining work very in summary). But if he exchanges the students' exams and through a response sheet they correct the exercise of another student (verification of transactions) it is much easier. Basically this is the operation of the tangle network where for a transaction to appear in the network it has to verify 2 transactions, in this way the figure of the "miner" as such disappears. Since the verification of these 2 transactions is much simpler and any device connected to the Internet either computer ... portable ... mobile ... could perform that small logarithm very easily.
Very briefly this would be the great project that I believe the IOTA team has in hand and in which I trust, I do not know what will happen but if you also trust do not hesitate to get a few MIOTA that is called your crypto and hold them long , where I think they will give us great joys.