Bitcoin and Altcoin correlations
The picture below depicts the correlations between BTC and Altcoins which was updated today. This is useful for those investors who want to see the relationship between all cryptocurrencies, and how they perform relative to the movement of the market.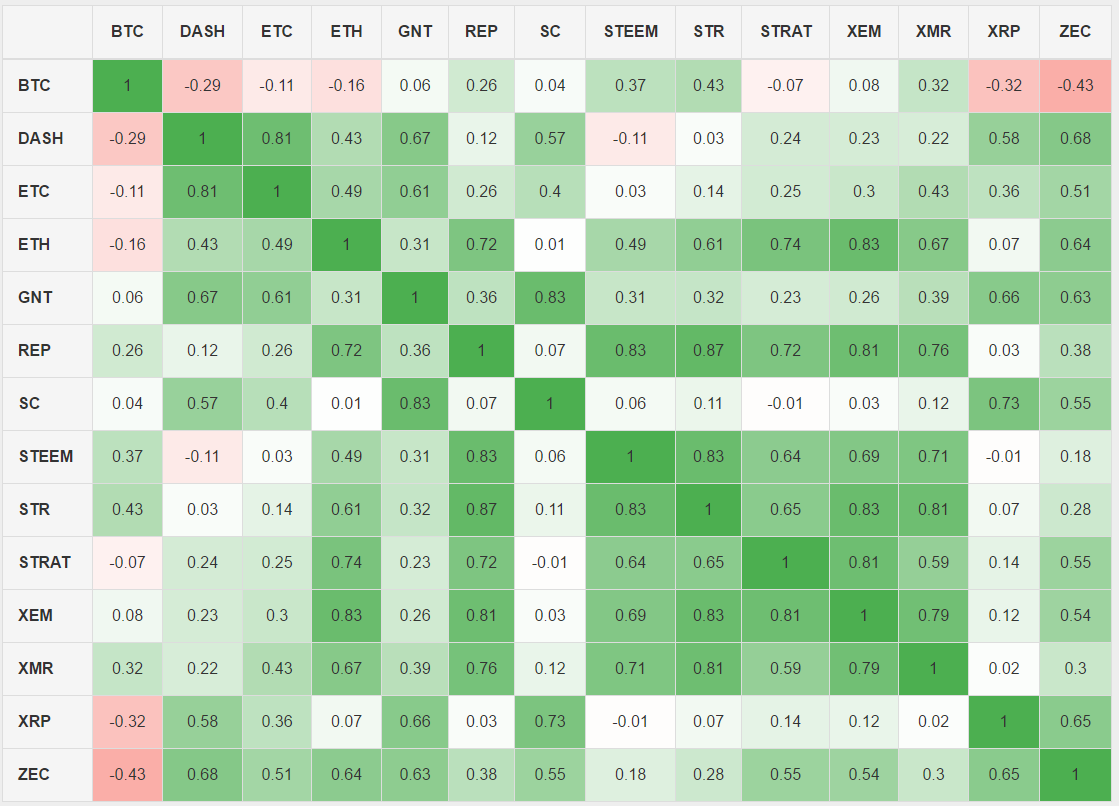 Note: 
The correlation closer to 1 mean that prices behave similar
The correlation closer to -1 means an inverse relationship, i.e prices move in different directions. 
The correlation close to 0, means movements outweigh each other. 
I found it very interesting that Ethereum and Bitcoin actually have an inverse relationship.
Original link to an hourly updated correlation page is shown here
http://correlation.cryptoalerts.verhoelen.de/