DECENT (Decentralized Content Distribution) to be launched on Friday (June 30th)
DECENT Platform will be launched on June 30th. This long awaited project will probably hit some top position in Coinmarketcap ranking. Here, I will explain why. But first of all, let me introduce all the important information about it: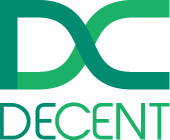 Objective:
DECENT aims to be the new way of publishing. Authors of digital content will use the blockchain to sell their content for DCT tokens. In other words, it is a decentralized marketplace for digital content. They want to disrupt intermediaries in this industry and enable peer to peer connections between authors of digital content and consumers.
D ecentralized Network
E ncrypted & Secure
C ontent Distribution System
E limination of 3rd Parties
N ew Way of Online Publishing
T imestamped Data Records
What else you need to know
DECENT token is named DCT

DCTs were sold in a 2-months crowdfunding held in 2016.

The total collection was 5,881 BTC.

The total supply of DCT will be 73.2 million DCT (analogy: just like Bitcoin's 21 million BTC)

The Initial supply will be around 55 million (analogy: current supply of Bitcoin is 16.4 million BTC)

DECENT website is https://decent.ch/

Normal price during the crowdfunding was 1 DCT = 33,333 satoshis
At that time:
Ether was worth $10 ($311 now)
Stratis was worth $0.03 ($7.01 now)
XEM was worth $0.0001 ($0.1764 now)
XRP was worth $0.005 ($0.281 now)
Fair Valuation
We are not in 2016 anymore, so the price will not be below 100k satoshis. This would be the price for a launch in december 2016 with a roadmap ahead, not June 2017 with a good-looking, user-friendly and stable MVP product developed. I tested it myself and can assure you it was very good. I was able to quickly and smoothly send files from one computer to another in a simulation at the testnet. Quite nice indeed!
Today we are in another moment of the lifetime of the project and have already left the scam risk (inherent to all crowdfundings) far behind. If the price goes below 200k satoshis, which I highly doubt), sell your house and your mother-in-law and buy all DCT you can!*
And another important info is that the ICO had technical issues on the first day. It had to be postponed for 24 hours. Many investors lost confidence in the team capabilities and didn't show up on the new ICO date, or showed up but invested much less. As a result, the damage in my opinion is: this project was quite undervalued. A good analogy was "buying when there is blood on the streets", because many people started wondering: if the team cannot manage a simple BTC collection, will they be able to develop such a huge project? Try to imagine that situation for a second and you may be able to realize the feeling and the impact on the valuation.
Today we know that they have a strong product. More than that, I don't see a fierce competition in digital content distribution market such as we can see in other blockchain markets such as: anonymous coins (Dash, Monero, Zcash and a dozen other), debit cards (most are yet to be launched), prediction markets (Augur, Gnosis). I believe DECENT is unique, because other projects such as Lbry Credits (LBC) have a much different approach. I am quite bullish on DCT and I believe all the diversified institutional investors who did not invest in this coin in 2016 will rush to buy a stake.
*There is a lot of risk in cryptocurrency markets. I don't take responsability if it turns out to be a bad investment. Take care and stay away of DCT and any other cryptocurrency if you do not afford to stand a chance to lose!