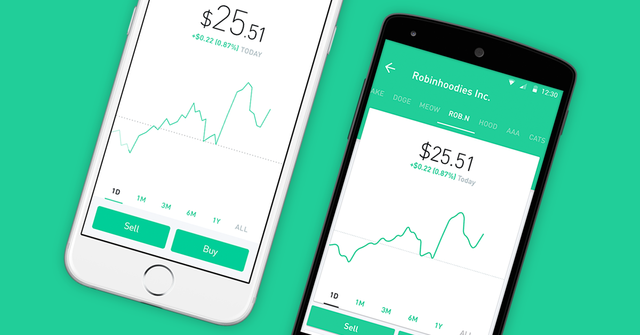 In news out today, the Robinhood trading app announced that they will be rolling out trading in cryptocurrencies.
Before we get too excited, Steem was not named as one of the currencies that they will be offering.
At least not yet. :)
According to the news, Robinhood announced that they would be offering trading in Bitcoin and Ethereum to start with.
What is Robinhood?
Well besides being one of my favorite stories as a kid about someone stealing from the rich and giving to the poor, Robinhood is also a trading application.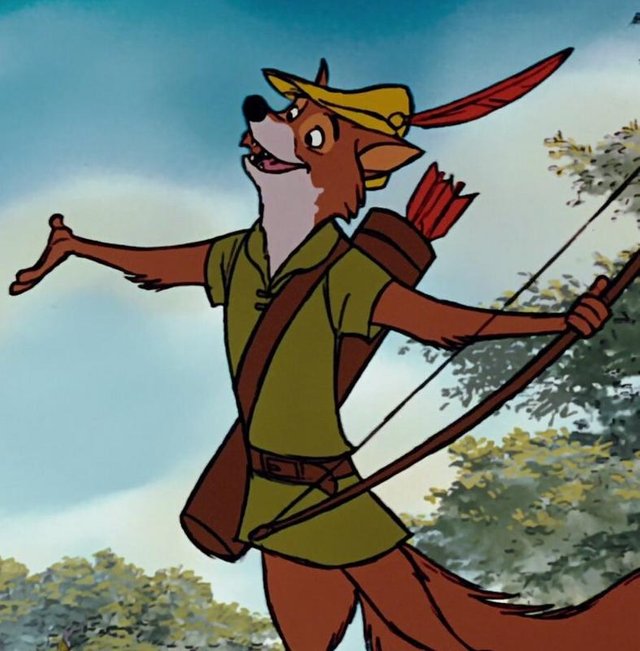 It was designed to bring stock trading to millennials by offering fee-less trading that takes place mostly from a mobile device.
Not surprisingly, the fee-less feature has attracted a decent sized audience as they currently have over 3 million customers and about 80% of those would be considered millennials.
That is important because many of the cryptocurrency investors would also be classified as millennials.
Seems like the perfect fit!
Some specifics:
Robinhood says they plan on having no investment minimums or maximums for clients using their app.
There will also be no withdrawal limits which is something fairly unique to cryptocurrency trading and could be attractive to many traders/investors.
The plan is also to offer fee-less trading to their cryptocurrency traders as well. Something that would also be very attractive to traders as exchange fees can be somewhat high currently.
The company had this to say on the topic:
"We will connect to many exchanges, up to a dozen or more, over the next several months. We want to break even on this business, not to profit from it. We view this as an opportunity to expand our customer base and give our customers more access to functionality."
Awesome!
Robinhood also stated that they will hold most of the digital coins offline in what is called cold storage, which prevents hackers from stealing the coins.
The catch to all of this?
Robinhood will only be launching in 5 states to start with.
Customers in California, Massachusetts, Missouri, Montana and New Hampshire will all be able to trade bitcoin and ethereum through the app beginning in February.
The rest of us?
Not so much.
However, the plan is to eventually expand to other states as regulations are met and proper licenses acquired.
Until then, I guess we have to watch with envy as our neighbors take advantage of potentially a great new feature.
Either way, I think the cryptocurrency market just opened up to potentially a whole wave of new buyers.
Now we just have to get Steem on there... ;)
Stay informed my friends.
Source:
https://www.cnbc.com/2018/01/25/stock-trading-app-robinhood-to-roll-out-bitcoin-ethereum-trading.html
Image Sources:
https://techcrunch.com/2017/04/26/robincorn/
http://disney.wikia.com/wiki/Robin_Hood_(character)
Follow me: @jrcornel