Curious what Countries are visiting what Cryptocurrency Exchanges?
Have you ever wondered exactly what countries were really using what cryptocurrency exchanges?
If so, look no further!
According to data compiled by https://twitter.com/tokens24, we can easily see what country is visiting what exchange.
Take a peak: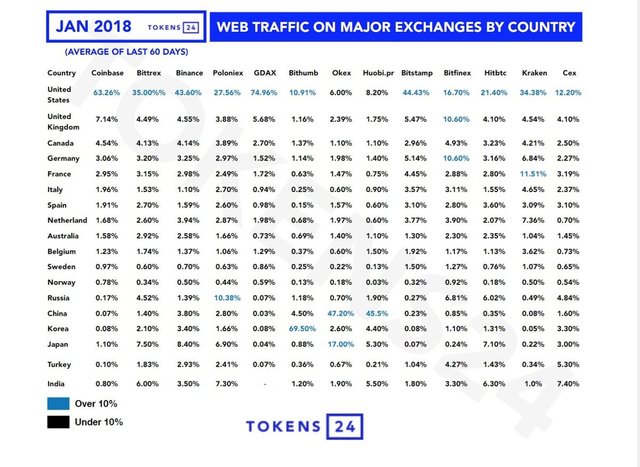 (Source: https://twitter.com/tokens24)
When I first saw this data I found it truly shocking how much of the traffic was coming from US users, even on exchanges based in other countries!
I am not really sure whether that is a good thing or a bad thing, but it is a thing never the less.
Digging a bit deeper, we can also see some of the overall web traffic for each exchange: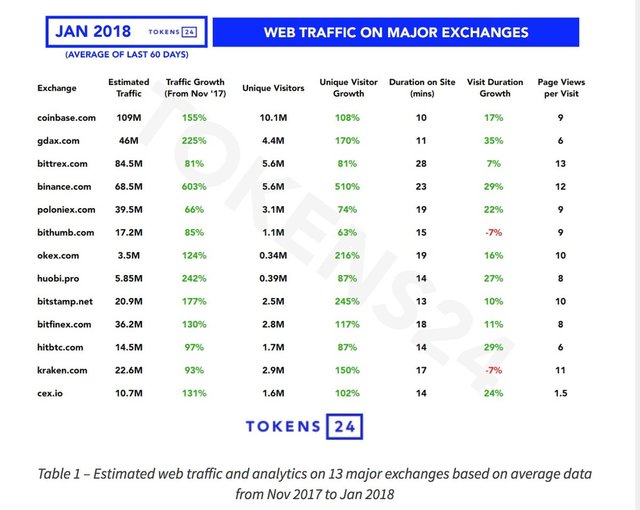 (Source: https://twitter.com/tokens24)
Not surprisingly, Coinbase is dominating most of these web traffic statistics, but new comer Binance is quickly asserting its name in with the big boys of crypto.
Given where all the traffic seems to be coming from, I would not be surprised to see Robinhood on this list within the next year, especially when they expand the reach of their crypto trading app.
The google search phenomenon.
Finally, thrown in for good measure, we can see how closely google searches of bitcoin seem to correlate with its price.
No this is not a price chart: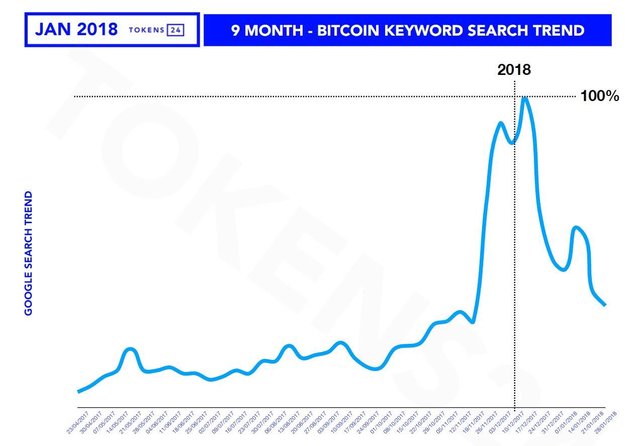 (Source: https://twitter.com/tokens24)
Could have fooled me, it looks almost identical to the price chart over this same time period!
It's not all that surprising when you think about it, but it is interesting never the less.
Conclusion:
Overall, I would say that the visits by country to cryptocurrency exchanges over the last 60 days was extremely surprising and eye opening to say the least.
I had no idea the vast majority of visits seem to be coming from US based users.
Cryptocurrency exchanges are growing like weeds.
The price of bitcoin follows (or more likely leads) google searches.
Stay informed my friends.
Follow me: @jrcornel