China announced early this morning that it would be banning all ICO activity. 
Including requiring ICOs that have already raised funds to refund those funds back to investors. Although it didn't specify how that would be done.
There was also this little inclusion that seemed to go a step beyond just an ICO crackdown...
"Digital token financing and trading platforms are prohibited from doing conversions of coins with fiat currencies. Digital tokens can't be used as currency on the market and banks are forbidden from offering services to initial coin offerings."
Does that sound more like an outright ban on digital currencies in China as opposed to just an ICO crackdown?
The entire release can be read here:
https://www.bloomberg.com/amp/news/articles/2017-09-04/china-s-central-bank-says-all-initial-coin-offerings-should-be-stopped
Is this ultimately good or bad news?
On the surface it doesn't sound like that bad of news as it seems there needed to be a crackdown on all these ICOs as many of them had very little assets behind their projects, yet were getting multi million dollar valuations.
Many seemed to be looking to create a new coin as a means of creating a quick buck for themselves as opposed to launching an actual value adding project.
I had been hoping for a "separating of the wheat from the chaff moment" for a long time now.
Perhaps I am missing something though, because...
The cryptocurrency markets are currently in a free fall, specifically the altcoin space.
Bitcoin is down roughly 8% since the news broke and Ethereum is down roughly 15%.
Meanwhile, many altcoins are really taking it on the chin and some are down 20-30%.
Steem is down roughly 25% since the news out of China broke.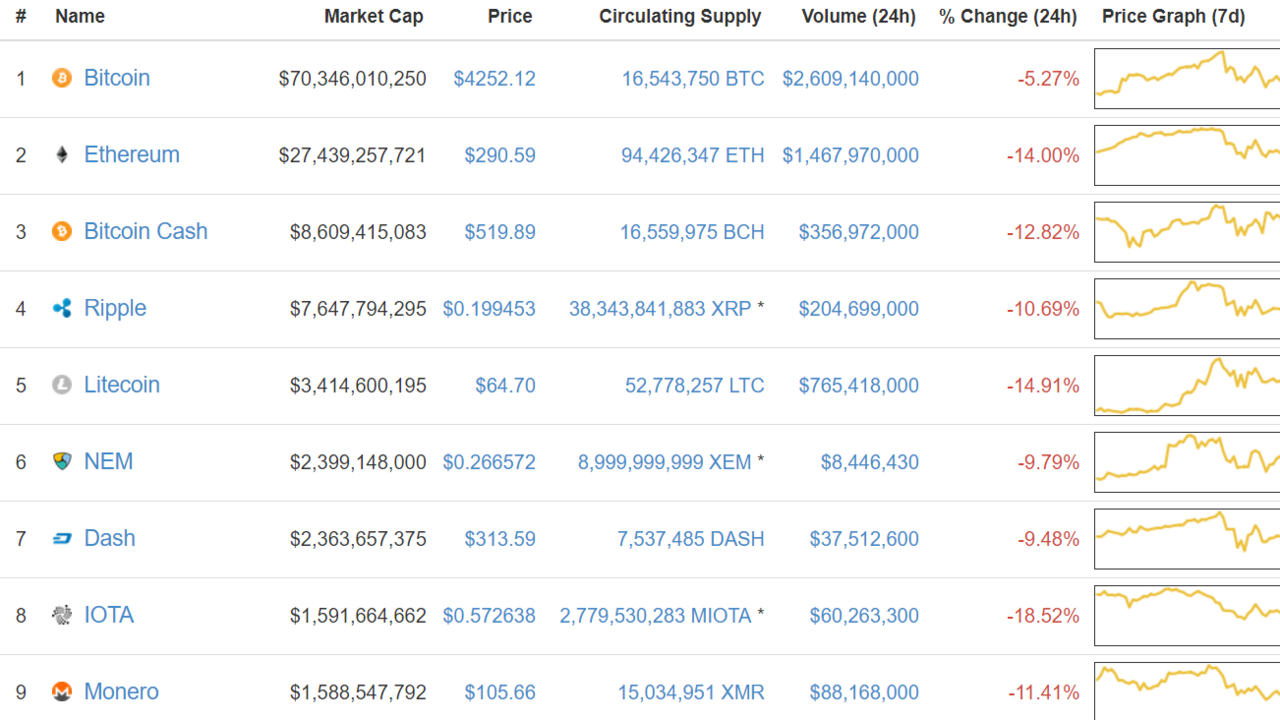 If all the sudden ICOs got heavily scrutinized and all of the sudden money stopped flowing to them that was interested in the crypto space, wouldn't that likely mean that more money would flow to the ones that are legitimate and are already trading on exchanges?
Perhaps it is the piece about no off-ramps to fiat currencies being the major driver of the decline?
Let me know if I am missing something in the comments section below. 
Is this ultimately good or bad news for the industry as a whole?
Sources:
https://www.bloomberg.com/amp/news/articles/2017-09-04/china-s-central-bank-says-all-initial-coin-offerings-should-be-stopped
Follow me: @jrcornel