Vietnam is preparing legislation to legalize Bitcoin as a form of payment by 2018.
Just recently Vietnam's prime minister (Nguyen Xuan Phuc) has approved a plan that could see the country formally recognize Bitcoin as a form of payment by 2018.
Just don't say that last name out loud around the children. ;)
Some details...
Specifically the Prime Minister is having their Central Bank, the Ministry of Finance, and the Ministry of Public Safety get together and come up with the legal framework of how they are going to make this all work.
Reading this, it sounds like more than just Bitcoin is being discussed. It sounds like they are drawing up framework for all cryptocurrencies, but perhaps it is only Bitcoin that gets legal tender status, at least at first.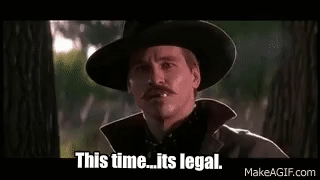 When is this expected to be done?
An assessment for the how the government should go about regulating and adopting these currencies is due one year from now, August of 2018. 
Then after that it is expected that the legal documents will be drawn up and finalized by the end of 2018. 
During this time tax officials will also be coming up with a plan on how to best tax cryptocurrencies which will likely go into effect middle of 2019.
Talk about a stance reversal!
This is all very exciting for Bitcoin and cryptocurrency in general, especially considering Vietnam's earlier stance on Bitcoin and the cryptocurrency space back in 2014. At that time they warned consumers about the risks of cryptocurrencies.
They have gone from urging their people to stay away from them to potentially adopting them as a legal method of payment, talk about a 180 degree turn.
Looking forward to more countries doing the same. 
With this move, Vietnam says to Bitcoin:
"I'm your huckleberry."