Many crypto holders are in tension looking at current condition of crypto market while Whales and New crypto investors are happy because of good investment opportunities at this time because almost all the coins are down by 60% from dcember price analysis. So, in this article I have collected some SLEEPING GIANT coins which will become huge profitable in upcoming BULL RUN. So stay tune and also let me know which one is your favorite in comment section.
Note - All the Coins listed here are RISK FREE and It will give you 100% Profit in Next Big Bull Run.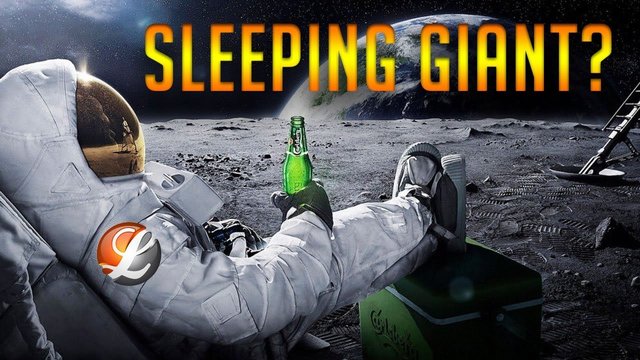 ICON (ICX)
This is one of my favorite Coin on CMC. Have you remember when ONT launched the price was very law and right now ONT almost hits $10 same way ICX is Korean Bitcoin and right now available at very Cheap price at nealy $2.0 If you want a good profit in long run This coin is must Buy.
Ripple (XRP)
I still remember when I invested in Ripple back in November 2017 when the price was only 25 Cents ($0.25) and in December bull run XRP hit nealy $3.50. It's a hige profit. Just Imageine If you have invested only 1 Lack at $0.25 it will be neally 19times within 1.5 months. So, the main point is XRP is one of the best coin that's why it's on top 3 in CMC. It's available at nearly $0.58 right now. If you are a longterm Holder than This can be a great choice.
3.) Steem (Steem)
How can we forget this coin. All Time high of steem is $7.28 on January 4 2018. It is one of the gem coin and curretly available only at $1.68. The project is very Good to build up a social community with the help of Blockchain technology. So, according to crypto expert it will break his ATH in next Big BullRun. Kindly keep an watch on it.
4.) Ethereum
This is one of the best Coin in Crypto world. I still remember it was avaiable at only $2 in the starting of January-2015 now you can see that ETH hit almost $1500 in December-2017. Right now it's 1/3 from the ATH and good opportunity to buy this coin. The main reason of being the best coin is ERC-20 Plateform, Very Stable and Excellent IDEA, Many New Crypto Project and ICO's are using ERC-20 Smart Contract technology. So There is no Doubt that ETH will surely hit atleast $1.8k in Dec-2018 if we can see the good Bull Run like last one in Dec-2017
WePower (WPR)
I know many of you haven't heard of this Coins but trust me WePower is very great project in Green Energy Sector. It's a great ICO and They have completed their Crowdfund within 30 minutes after the Launche. Supply is only 420 Millions and with a working model they have started te project in Australian last month. WPR team is continiuou=sly doing good work in Europian country and in Q4 od 2018 we can see some good news from the Project. So you can surely bet on this project.
So, these are my Sleeping giant and Undervalued coins according to the current market Situation but I also recommend you to first research by yourself and then Iv=nvest in Crypto. Always remember There is a big profit if we hold this coins for Longterm atleast till Dec-2018.
I hope you like this post and If you have any other coins which you believe very great project kindly Comment Down and SUPPORT.
Over and Out
-@josh92