Trader Introductory to Steem
Hey Steem, my name is Jon, I'm a stock trader that is new to Steem and Cryptocurrencies. My friend told me about Steem and what it was about so out of curiosity I started this account! I just recently started trading Cryptocurrencies this week when I heard how lucrative my good friend was over a course of a short period trading coins such as Steem! Steem was the first coin I purchased because it was one that my friend often talked about and that I understood most. Since then I have been trading a few more coins using the technical analysis and strategies I have used over the past five years trading stocks, I also keep learning more about coins and how they work with my friend who got me into this every day.
With my Steem account I intend to bring value to Steem users by posting my analysis and trades and any information that I find useful to the world of trading and Cryptocurrencies.
For instance, yesterday I indicated to my friend that BURST was showing a technical pattern on my charts and I simply drew lines with the paint tool on a photo I took on my Poloniex of what I could otherwise see in my mind to emphasize this breakout pattern.
( I will use professional charting software to plot my drawings for future posts 100% not paint.. )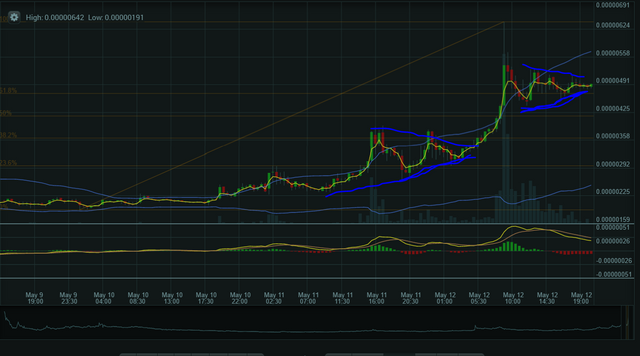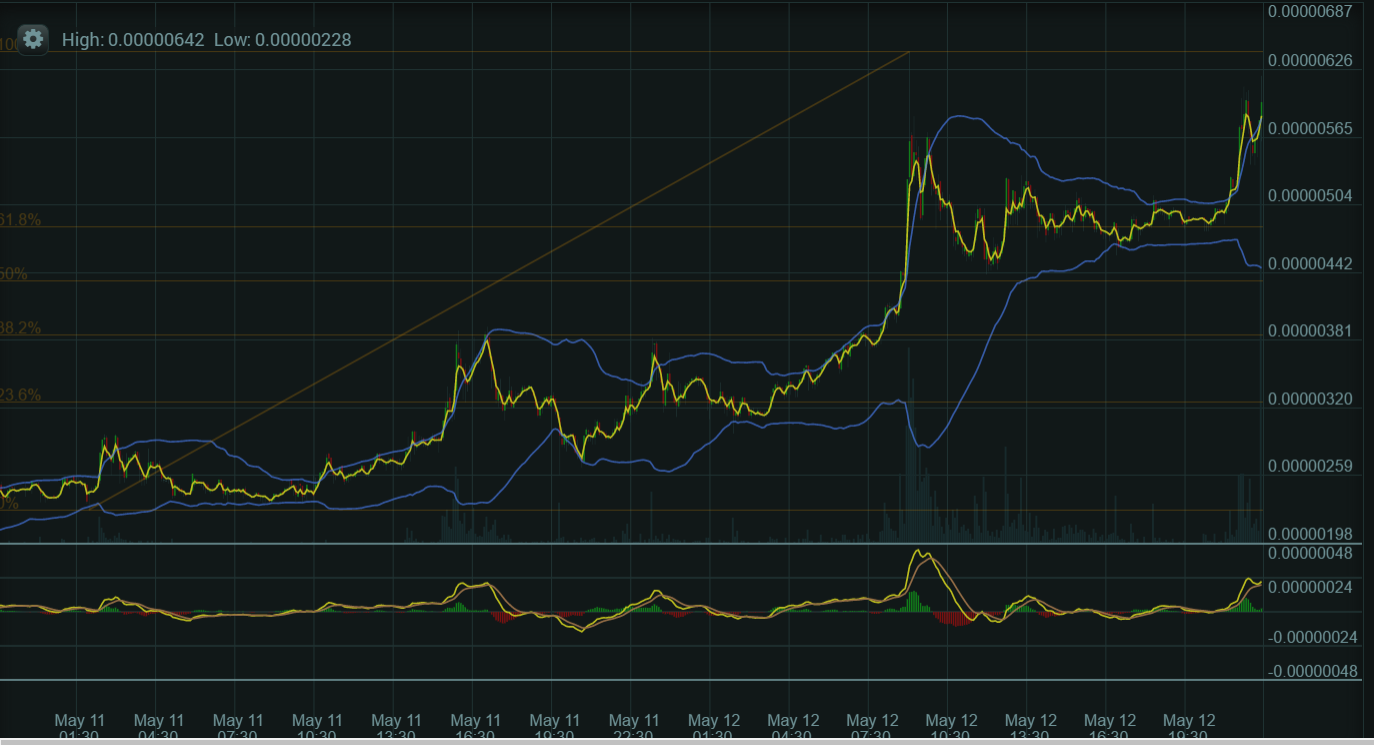 These were the trades made based on the recommendation.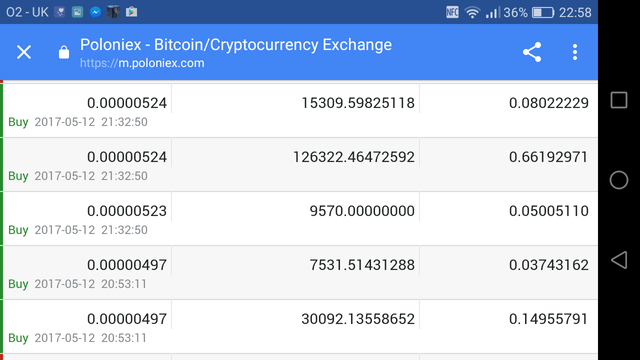 BURST continued to break out to upwards of 100%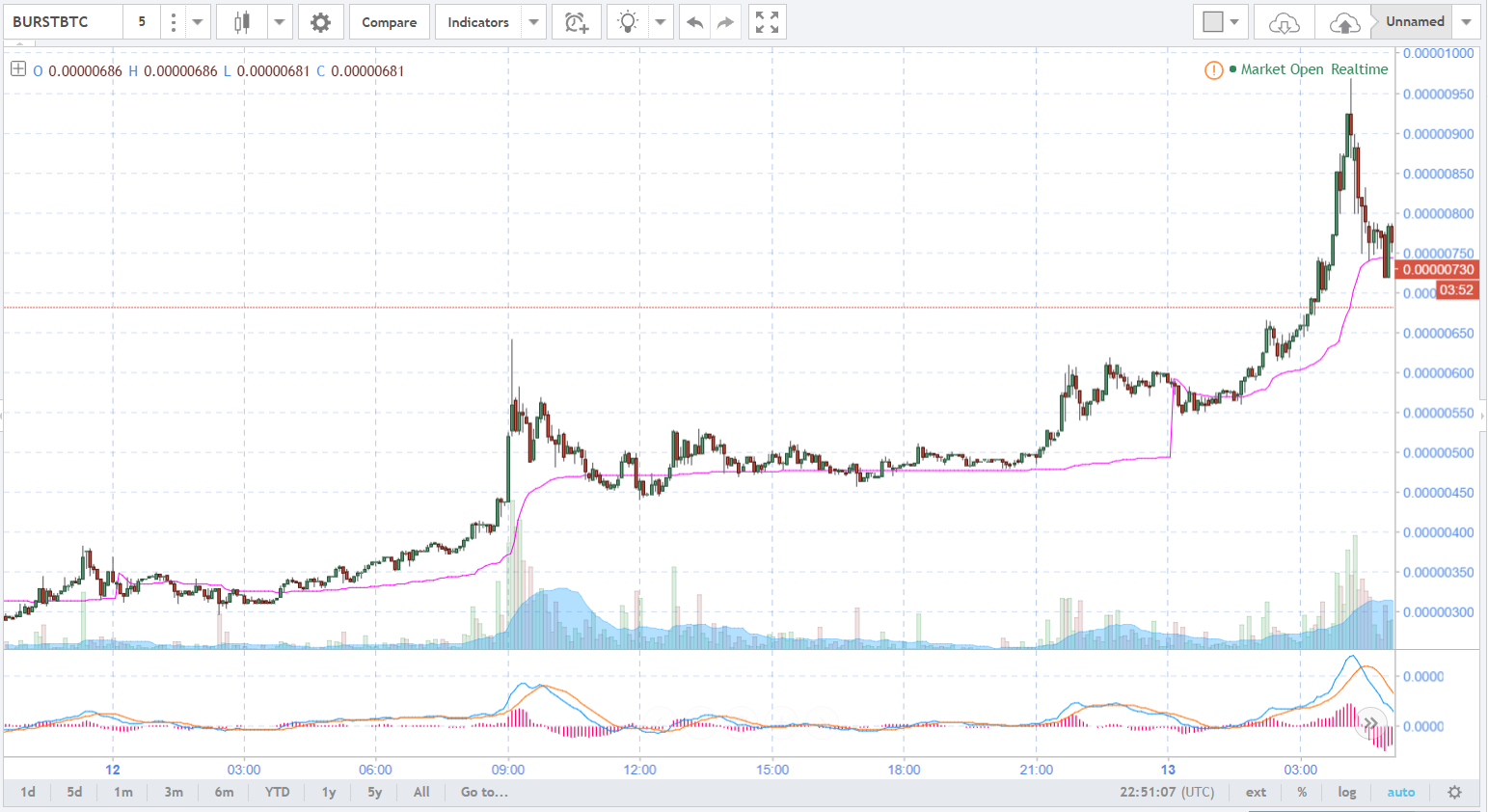 I will do my best to post many more trades such as this one on BURST.
I ensure you that I will make my new posts look fresh like these previous stock trade indications I have made in the past that Ill show you down below,
(Red arrows are Shorts or Sells, Green arrows are covering or buys for the pictures below.)
FMSA - Short

FMSA - full trade


This is another indicator that I sent everyone to Buy JNUG ETF.
JNUG - Buy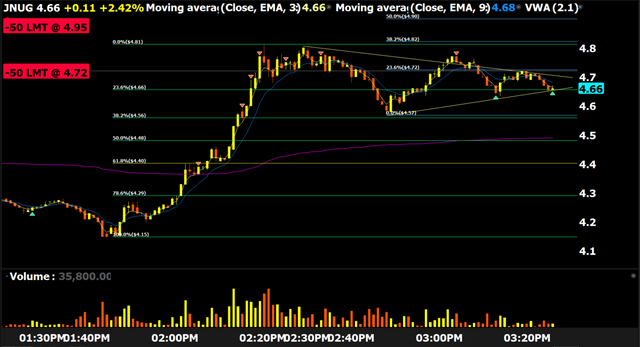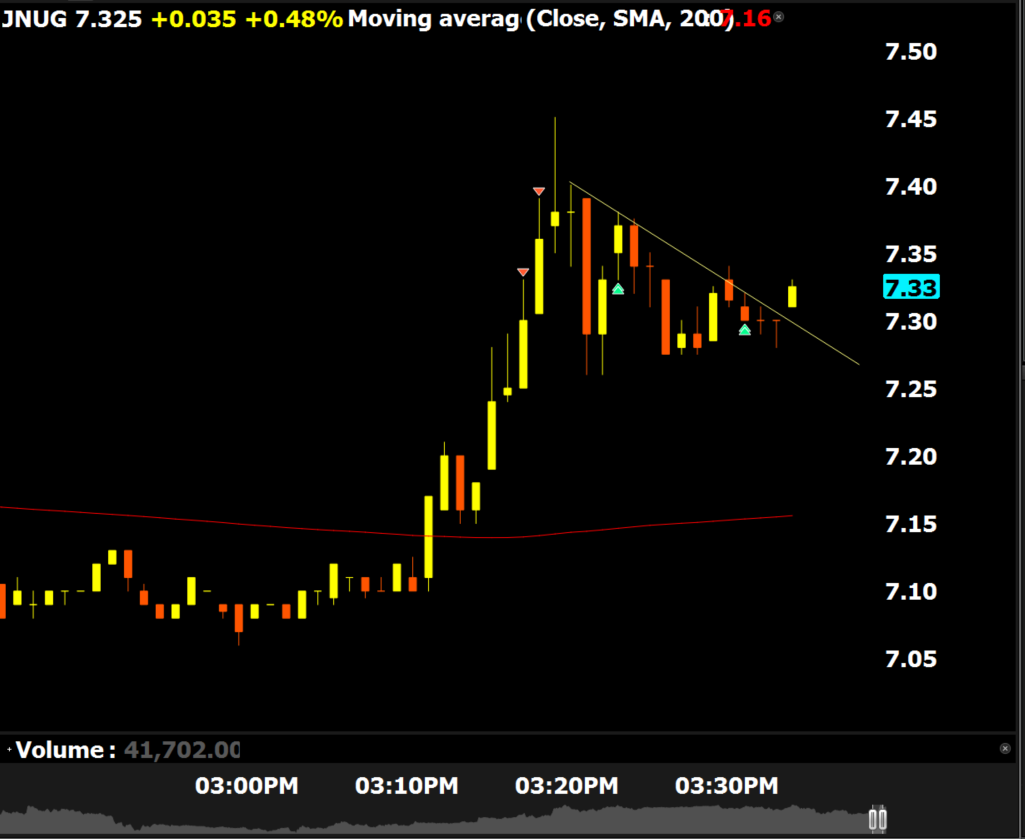 This is the photo of how all of the trades I have made on this particular move of JNUG.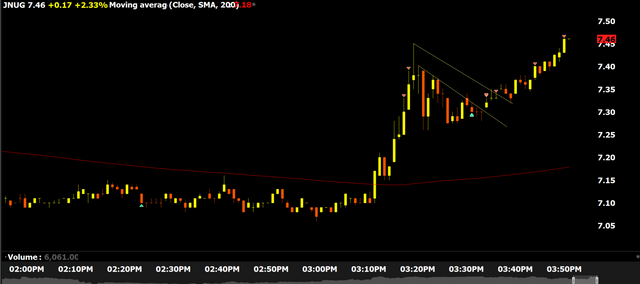 Here is another example of an Indication I have made in the past, KSS Short.
KSS - Short (fresh entry into a short position on the right)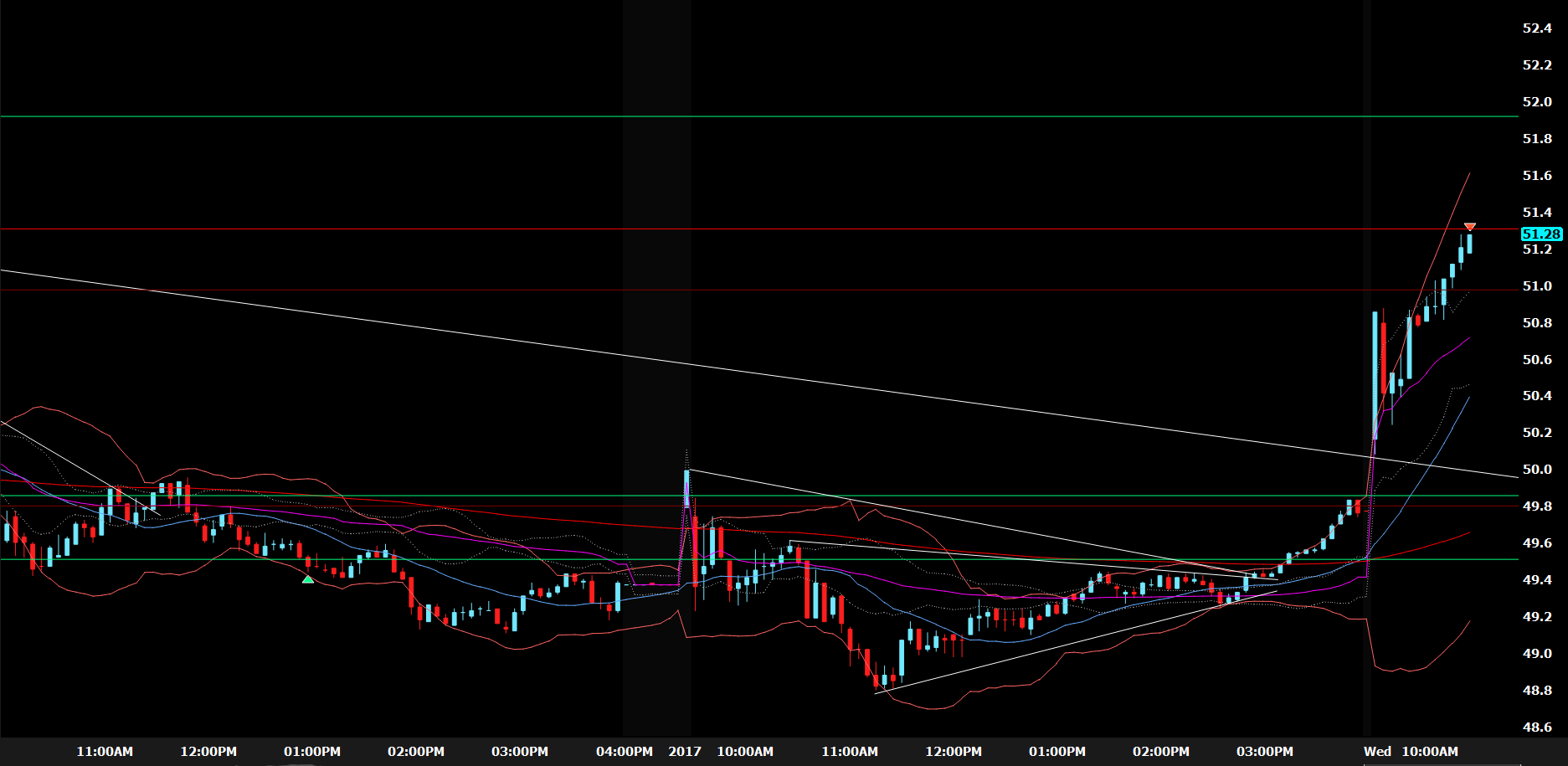 KSS ready for an after hours drop!

This is the photo of all the trades I have made on this particular move of KSS finally covering my position at $41.30.
I hope you enjoyed this post!
Good trading