Blockchain.io Is a new exchange aiming to be the leading exchange in Europe. It will be integrating the Paymium service to enable smooth fiat to crypto transfers. The exchange itself aims to meet all compliance and regulatory requirements for the European market. This includes detailed vetting of ICO's, so potential investors know that no scams, or non-compliant offers are on their site.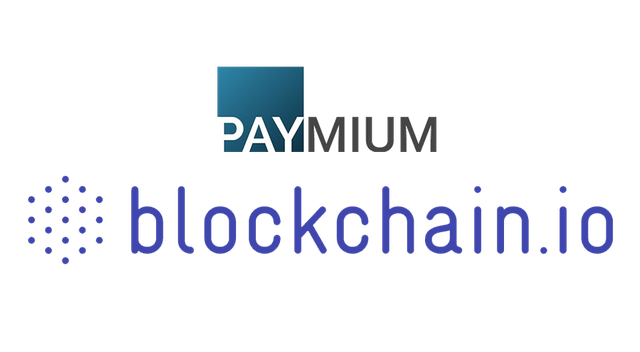 With so many Exchanges available to Crypto investors, what is unique about Blockchain.io?
It will host the order book centrally, on its servers for a smooth experience.
Settlement of trades will be done on the blockchain, through smart contracts.
Easy trading between different coins.
Fully compliant and rigorously audited.
98% of crypto reserves will be kept in Multi-signature Cold Storage. Source
Being Launched by Paymium. 170,000 customers of Paymium will have immediate access to the exchange.
Liquidity services available, and peer-to peer lending and proprietary lending for advanced users.
This video from the companies website excellently explains some of the best features of this ambitious exchange.
About Paymium - The backer of this project
Paymium was launched in 2011 and has pioneered Bitcoin services throughout Europe. It was the first European market fully compliant with EU regulations relating to payment services. They offer solutions to retailers allowing them to accept Bitcoin payments and minimise transaction costs and currency risks. Paymium has its headquarters in Paris, France. Source: Paymium website
As part of this launch, Blockchain.io is holding a token sale.
Why buy into the token sale?
Any platform fees can be paid with BCIO tokens, or cryptocoins.
Users will get discounts on fees based on how many BCIO tokens you hold.
Token holders will have the right to participate in surveys on new features, new listings, token burns and other matters with votes weighted by token holdings.
BCIO tokens will be used as incentives and rewards for various activities.
Possibility of ICO's and new listings airdropping their tokens on BCIO holders.
55 million tokens (of a total supply of 100 million) are available in this token sale. The minimum buy in is 100 Euro's, payable with BTC or ETH.
Important
If you buy in to this token sale with the minimum 100 Euro's, and use emwinVWrVCzugXiWVP3z as the referral code, you will get a 5% bonus
Any unsold tokens will be burnt, and there is no soft-cap. The above mentioned 5% referral bonus is in addition to the currently available 5% contribution bonus.

Follow this link to the token sale and be sure to put in the referral code: emwinVWrVCzugXiWVP3 to receive a 5% bonus. The token sale ends on October 25.

This article on Medium is a handy walk through of how to participate in the Token Sale.
My thought's
This looks to me like an excellent project and addition to the crypto space. A European based exchange, focused on full and stringent compliance to all relevant regulation will bolster trust and further crypto adoption. It appear's to have many features that will appeal to both small retail clients, as well as large institutional investors.

It is an ambitious launch, but backed by one of the most experienced companies in the European crypto space, I would expect success is likely. I am particularly impressed with the security measures put in place to ensure the safety and security of coin storage.
My other thought is that if many STEEM investors participate in this token sale, we will have significant influence on the exchange encouraging STEEM to be a core offering. I have no way of knowing if this is possible, but it makes sense to me that if STEEMians hold many of the exchanges BCIO tokens, there is a certain amount of influence that we could exert.
---
If I had the funds available, based on the research I have done for this post, I would definitely be participating in this token sale. This is not however financial advice, I am not qualified at all to give any advice. Please conduct your own research. For further information, please refer to the following links.
---
This Post is a submission for a sponsored writing contest being run by @crypto.hype. You can find details of the contest here
---


Banner thanks to bearone

Banner thanks to Baa
If you would like some free crypto, follow this link: https://www.mannabase.com/?ref=4884fdd285. Manna is a cryptocurrency aimed at providing a Universal Basic Income to all. Once a week, Manna is deposited in your account. You can earn bonuses through referrals like this. I will earn a bonus if you join from this link.