Cryptocurrency easy and fast | Get more SBD and Steem Power
Many people look for a thousand ways to raise their income in Steemit either internally or externally. We try to find a way to get more SBD or Steem Power and we realize that it is not easy. After so much searching, I found a faster way to generate a cryptocurrency that we can exchange by SBD or buy / rent Steem Power.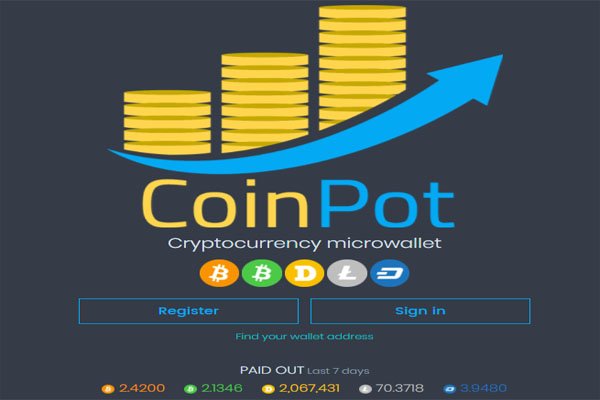 Source
The first thing we have to do is to register in Coinpot. Coinpot is a Wallet that allows us to store, transfer, deposit and convert our cryptocurrencies. Coinpot on March 28 began to implement a new token own by the page and is fully interchangeable by other cryptocurrencies. This token will be generated every time we claim coins of the Faucets that we have registered with our Coinpot wallet. They will give us 3 Coinpot tokens every time we claim. At this moment I have 7 active faucets and I claim every 5 minutes, earning 21 tokens approximately every 5 minutes. Imagine how much we can do in a day. Around 33 Coinpot tokens is equivalent to 1 DOGE coin. So with little work, but constant, we can get a good amount of DOGE coins that we will change either by SBD or by Steem Power.


Source
The faucets that I am using and are valid with Coinpot are the following, you just have to right click open them in another tab:
To register in each one of them you just have to enter your email with which you register in Coinpot.
The strategy is to generate Coinpot tokens every 5 minutes and in turn generate several cryptocurrencies in each of the faucets. My advice is to progressively exchange these tokens and cryptocurrencies to DOGE coin and then they can withdraw from 50. In my opinion, DOGE coin is the fastest to collect and exchange, so it will be very useful, but you can choose the one of your preference.
Bitcoin faucets: A reward system, in the form of a website or app, that dispenses rewards in the form of a satoshi, which is a hundredth of a millionth BTC, for visitors to claim in exchange for completing a captcha or task as described by the website. There are also faucets that dispense alternative cryptocurrencies.
Source