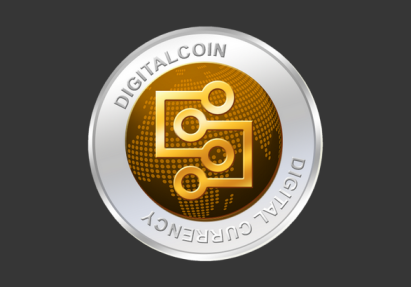 I like to check out the UNDER-TOP-100 cryptocurrencies, to try and find sleepers that one day may spring to life!
When I looked at DIGITALCOIN (DGC), I thought I may have found one with good potential.
The name "Digital Coin" sounds like a great coin. But, to used a worn-out cliché, that may be judging a book by its cover. In this case, the cover is nice, but what's in it ... could be trash!
Their website looks nice and professional. (http://digitalcoin.org/)
Their (current) circulating supply is under 27-Million (which is about half of the quantity of Litecoin).
Their price is less than 1 cent.
And it has an interesting chart history - going back to mid 2013 - with valuations in the range of 25 cents to 35 cents back around January to February 2014. From late 2014 to March 2017, the price flat lined below 1 cent.
In April 2017, as cryptomania was starting to explode, DigitalCoin took off, above 1 cent, and peaked in late June 2017 at close to 35 cents.
Then, something shocking happened, just one month ago, on July 26, 2017 when the price crashed from 29 cent all the way down to 4 cents... and NOW, it's less than 1 cent.
WHAT WENT WRONG?
I clicked on their "Our Community" link, and then clicked on their "Digitalcoin Forums," which resulted in "Problem loading page."
I then took a look at their Twitter feed (https://twitter.com/DigitalcoinDGC) and found ONLY ONE TWEET in 2016, proclaiming "DGC on the rise folks!" Since January 2016, no more tweets! There were a bunch of tweets in 2015 and looks like they were gearing up for bigger and better things. Unless they were just pumping up the price.
It appears there is nothing extra special about DigitalCoin, apart from it being just another option for a generic digital currency. And it appears any team behind the coin may have just abandoned it.
Any "investment" in this crypto, in my opinion, would be a long-shot gamble, in the hopes that this coin is revived, if that is possible.
For now, I'll just keep DGC on my "keep-an-eye-on-this-coin" list to check back on, once in a while, to see if there's any activity.
Market cap is currently $182,000 and the last 24-hour Volume is a little over $2,000.