BitUniverse was featured on ProductHunt!
Hi, all steemians,
I'm excited to announce that BitUniverse has been featured on ProductHunt, which proved that our product is with high quality and good user experience. Please go to BitUniverse page to upvote and leave your reviews to get BitUniverse seen by more people: https://www.producthunt.com/posts/bituniverse-2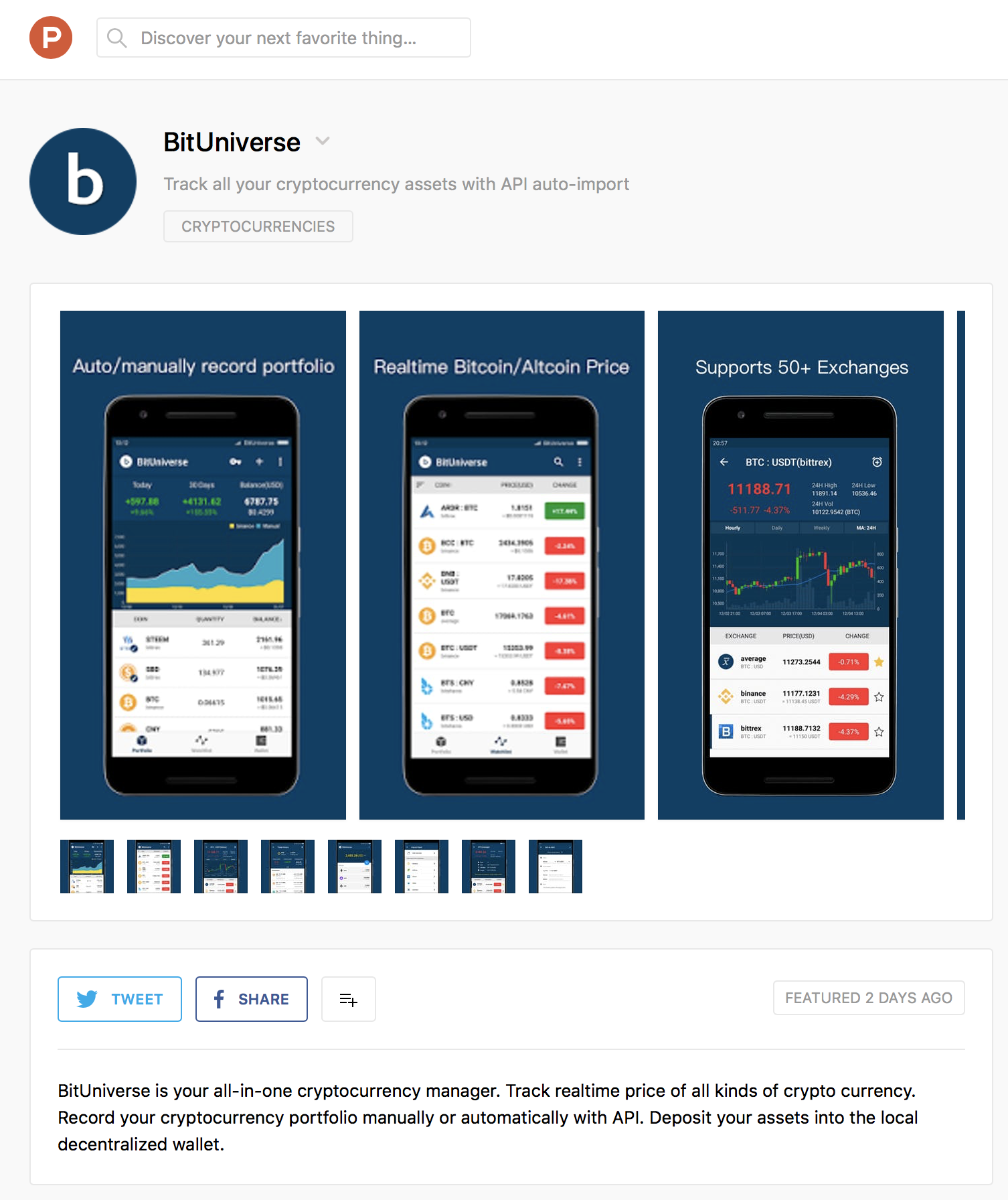 What's BitUniverse
BitUniverse is one of the best cryptocurrency portfolio apps in the world. BitUniverse is quite unique compared to Delta and Blockfolio due to its automatic importing of transactions via exchange APIs, which really saves a lot of time for traders who buy/sell quite often. Aside from that, BitUniverse is FREE and promises that it will always be FREE no matter how many cool features added.
Help us upvote on ProductHunt:
Please go to BitUniverse page to upvote and leave your reviews to get BitUniverse seen by more people: https://www.producthunt.com/posts/bituniverse-2
Join us on telegram:
Download:
Our official website: https://www.bituniverse.org/