BitUniverse iOS version 1.2 was released, which added AutoFolio feature!
Hi, all steemians and traders,
We are team BitUniverse. BitUniverse is an all-in-one cryptocurrency manager app, blockfolio alternative, which includes realtime price tracking, manually adding portfolio or auto importing your portfolio from exchanges with api keys, and a in-built multi-assets wallet.
Our Android version was published on September 30th, and becomes very popular now, which hit 200k downloads several days ago. I believe in one day BitUniverse will be the #1 cryptocurrency portfolio app in the world.
You can download the Android version via this link: https://play.google.com/store/apps/details?id=com.bituniverse.portfolio&referrer=utm_source%3Dsteem
iOS version 1.2
With another week of development, I'm thrilled to announce that the new iOS version with auto importing portfolio with api feature has been published!
In this new version, you can import binance's api to auto tracking the balance and your profit. More exchanges will be supported soon.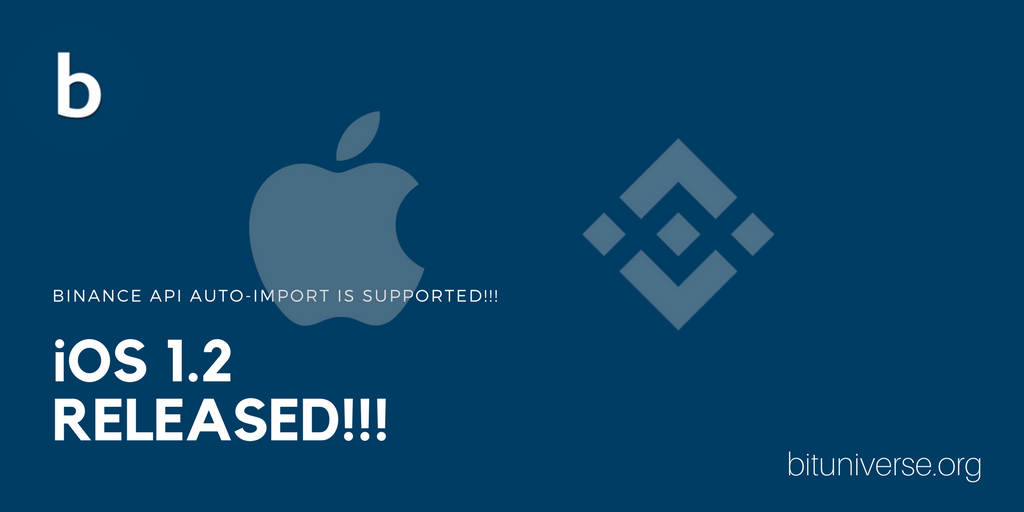 You can download the iOS version via this link: https://itunes.apple.com/app/bituniverse/id1329338902
Or just search "BitUniverse" on App Store.
Contact us:
Telegram: https://t.me/bituniverse
Twitter: https://twitter.com/bituniverse_org
Email: [email protected]
Official website: https://www.bituniverse.org/