Buy Cryptocurrency Quick Without Signing Up For an Exchange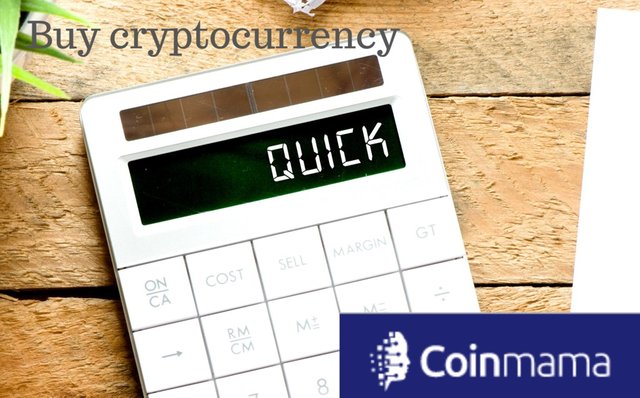 Have you ever wondered if there was a way to buy Cryptocurrency quick without the need to go to an exchange and trade cryptocurrencies first? If you did but never had time to figure this out, then this opportunity Coinmama offers could be something for you!
With the growing demand for cryptocurrencies, mostly because of their limited supply, the cryptocurrency exchanges out there can be a bit overwhelming. Also, buying cryptocurrencies at centralized exchanges comes with some risk. One of the biggest fears cryptocurrency investors have to buy crypto is the unregulated market. Also, the technology is in its infancy yet and still very unknown to a greater audience. A good example of investors losing money in the cryptocurrency market happened just recently with the hack of Quadriga. This is just one
example, but there are many more to mention.
Buy Cryptocurrency quick
So if you still are interested in buying Bitcoin or any other cryptocurrency quick, are there other options then just signing up at a centralized exchange? The answer is yes. Coinmama is one of the places you can go to. With Coinmama it is possible to buy cryptocurrency quick with credit/ debit card or even with a SEPA bank transfer. In this article will be explained in detail how to buy cryptocurrency quick on the Coinmama platform.
Want to read more about Coinmama? Check my blog post here: Coinmama: How To Buy Cryptocurrency Quick.