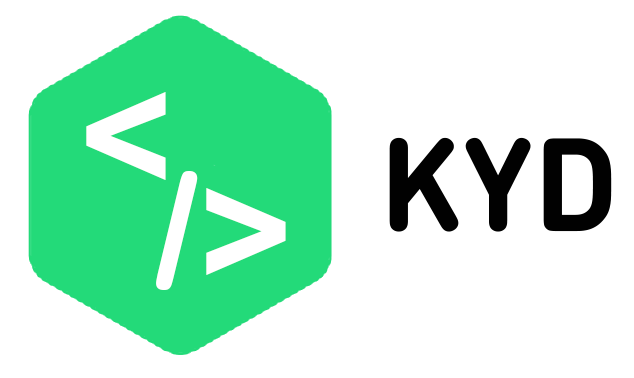 The Cryptosphere is the modern wild-west – a free for all of sorts, in which new investors often get burned by Pump & Dump schemes and scam coins. These new investors are often then turned off from all crypto investments and turn their backs on it entirely. This has begun happening very frequently, with hundreds of new coins and tokens entering the market every day.

Know Your Developer (Ticker name: KYD) has identified this gap of trust in the market, and is actively developing a solution to the problem. In other projects you are invested in, you have likely seen them advertising their "KYD Verification." This title is a badge of honor, and signals that the developers of that particular project have undergone a vigorous series of checks. Developers also have to give personal information, in order to confirm that you are a real person.

In addition to verifying coins, shared Masternode websites can also receive a verification certificate. KYD is also a platform where developers can look for work, and join an already existing project.
Receiving a KYD verification certificate greatly boosts the value of any project, because it ensures investors that they are making a real investment, and will not be the victim of a scam. In the Crypto World, confidence is everything. In the future, KYD verification could be the difference between a successful project and a project that fizzles out in the early stages.

KYD is also tradable as a coin on the CryptoBridge exchange. It is 100% POS/MN, with an ROI of over 500%. Masternode collateral is 10,000 KYD. If you can not afford a full Node, there are shared Nodes available on Stakinglab.io.
**Always do your own research before making any investment.
Please resteem, upvote, and follow for more crypto articles!
For more information:
Discord: https://discord.gg/3rggTjr
Website: https://kydcoin.io/
Exchange: https://wallet.crypto-bridge.org/market/BRIDGE.KYD_BRIDGE.BTC
Masternode Info: https://masternodes.online/currencies/KYD/
Whitepaper: https://whitepaper.kydcoin.io/