Dogecoin Dilemmas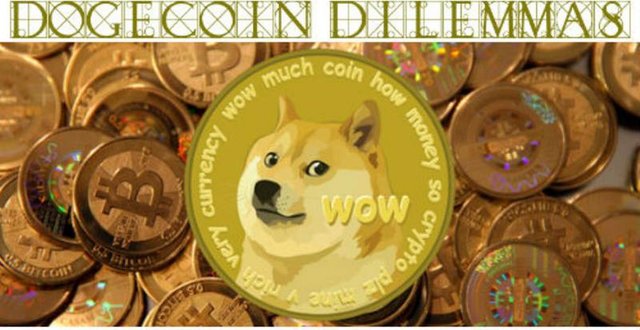 It's a damn shame that
Dogecoin
continues on it's path of uncertainty
(in terms of value and growth.)
Despite the fact that the coin does have a rather laughable aspect to it once a cryptocurrency investor lays eyes on it, but it has and a few ups and downs over a short span of time.
Ealier this morning I was thinking about Dogecoin, and decided to check a little deeper into the coin to see what's been going on with it thus far.
So my first stop was coinmarketcap.com and once there I immediately went to the DOGGY CHART OF DOGE, to see what was going on there.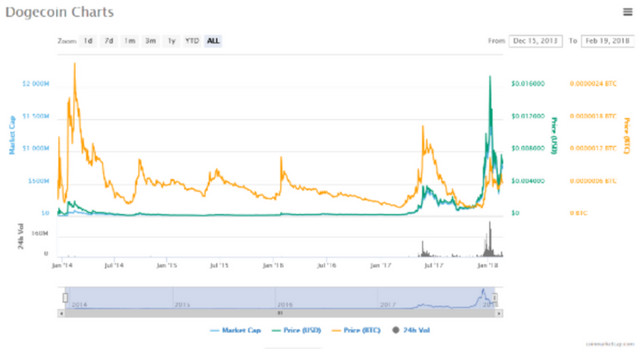 I was left with uncertainty about
Doge's
overall performance.
I know it fluctuates in the market from time to time, and yet it still manages to stay close in the low #30ish spot on the Coin Market Cap sheet database.. Um, that's a bit odd to me.
I'll probably seek out more opinions on it for the next few weeks coming ahead, and I'll stop by Cryptocurrency Collectors Club to see if anyone is talking about it as well.
In the meantime, I'll have keep it in mind and watches what it does in order to make a better decision whether or not to bother with it..