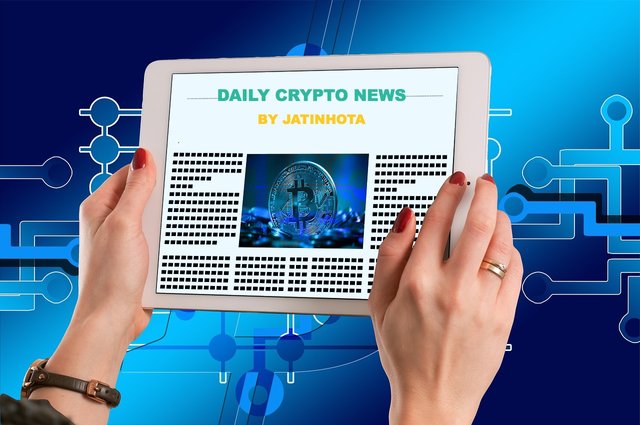 Top Crypto Events Planned for Tomorrow
1 - VeChain (VET): BUIDLer Reunion Party
BUIDLer Reunion Party in San Francisco from 8 - 11 PM.
Source
2 - Telcoin (TEL): Telegram AMA
This Friday from 5-6pm JST, Telcoins CEO Claude Eguienta will be hosting an AMA in our official telegram community.
Source
Some World Crypto News
1- The U-turn was revealed by CNLedger, a cryptocurrency news resource that focuses on developments in China. It noted that adverts for blockchain courses had begun appearing on popular apps and social media sites in the country, adding that "articles saying blockchain technology is a scam are now banned".
2 - Ripple CEO Brad Garlinghouse is confirming months of speculation that MoneyGram is directly responsible for an increase of XRP volume in Mexico.
In a new interview on the FintechBeat podcast, Garlinghouse says MoneyGram and additional clients of Ripple are contributing to a 50% boost in XRP transactions by sending dollars into Mexico using XRP as a bridge.
Todays Top Gainer and Loser for Today
Top 10 Gainer (last 24 hour)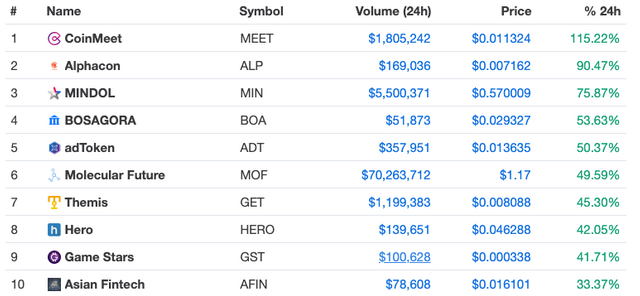 Top 10 Loser (last 24 hour)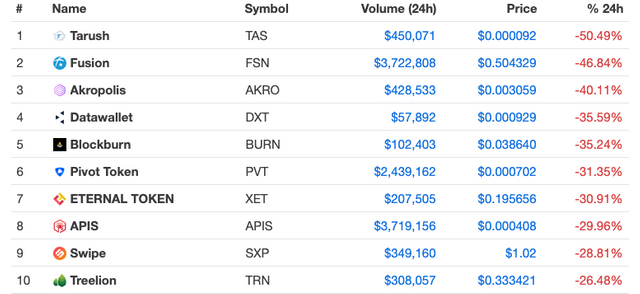 Follow me to get the latest Crypto news & Some Other Awesome posts on your feed and stay updated with the crypto market.
---
Thank you for reading it.