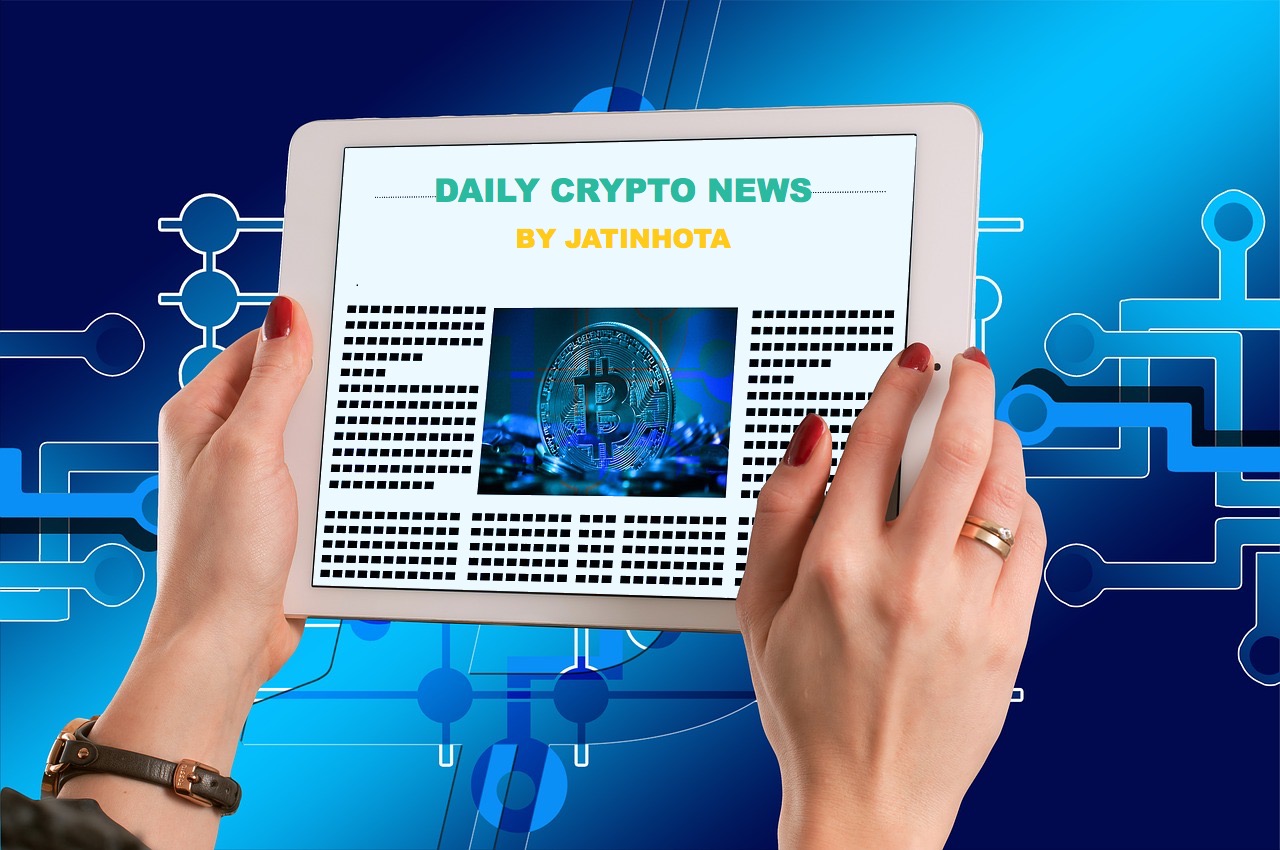 Top Crypto Events Planned for 14th DEC
1 - IOTA (MIOTA): Meetup at Microsoft
Meetup at Microsoft in Paris on December 14th.
Source
2 - CoinDash (CDT): Tel Aviv Meetup
Check the latest dev update about #CoinDash, Buyback program and Meetup in Tel Aviv 14th Dec!
Source
3 - Monaco (MCO): New Exchanges
$MCO will be announcing the listing on new exchanges on Thursday, 14 Dec at 4 pm HKT
Source
4- WeTrust (TRST): Public Tesnet Launch
the TLC codebase is looking good for a public testnet launch on December 14 (code freeze on December 11
Source
5 - Basic Attention Token (BAT): Technical deep dive talk
Technical deep dive talk with Brave Software, BAT (Basic Attention Token) with Ben Livshits (@convoluted_code)
Source
Some Crypto News
1 -The central banks of the United Arab Emirates and Saudi Arabia are reportedly launching a pilot initiative that will see the two institutions test a new cryptocurrency for cross-border payments.
Read More
2 -One in three millennials will be invested in a cryptocurrency by the end of next year, possibly enticed by the meteoric rise in the value of bitcoin over recent months, according to new research.
Read More
3 - IT Officials are investigating several bitcoin exchanges across the country, including in Mumbai, Bengaluru, Pune, Hyderabad, and New Delhi. Surabhi Ahluwalia, spokesperson for the tax department, told
We are looking at collecting information about (the) modus operandi of bitcoin exchanges, investors, their source of investment and possibility of collecting tax,
Read More
4 -The price of cryptocurrency IOTA has retreated to below $4.20 per token as of press time, after breaching the $5 level to an intraday high of $5.03 during yesterday's trading session. The drop follows the recent clarification that IOTA's collaboration with Microsoft is not an official partnership.
Read More
5 - South Korean regulators have announced a plan to ban banks from activities involving cryptocurrencies, prompting major banks in the country to declare they will no longer issue accounts required for crypto trading. South Korea's top Bitcoin exchanges are all effected, including Bithumb, Quinone, and Korbit. Banks that have made announcements include Shinhan Bank, Korea Development Bank, and Industrial Bank of Korea.
Read More
Todays Top Gainer and Looser for Today
Top 10 Gainer (last 24 hour)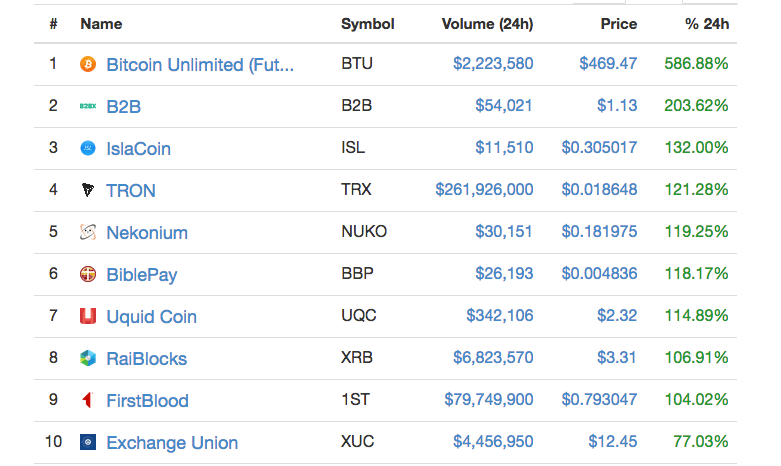 Top 10 Looser (last 24 hour)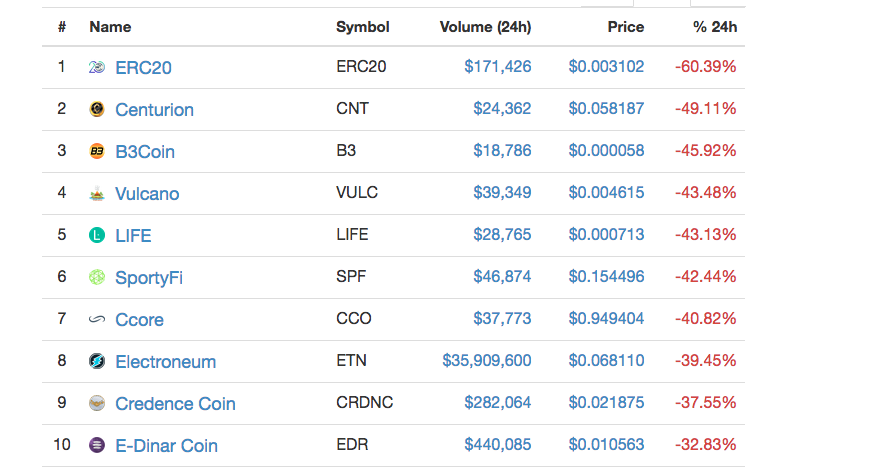 Follow me to get the latest Crypto news on your feed and stay updated with the crypto market.
---
Click this link and input your active private key when asked to vote
---
Alternatively, You can vote for me here:
https://steemit.com/~witnesses
Go to the witness page https://steemit.com/~witnesses
Scroll down and Type "jatinhota" into the box (without the quotes and @), and then click the vote button:

or Set me As Proxy

If I am on the top 50 witnesses, you'll be able to vote for me simple my clicking upvote symbol the beside jatinhota.
---

---
---
Have An Idea? Want to Chat with me or Need Support? You can Directly Chat with me in Steemit.chat or Discord
---
Thank you for reading it.
---
This post was written on the new
@busy.org
platform, come check it out.