The Decentralized Mindset Institute is the First Decentralized State of the Art Platform for Online Courses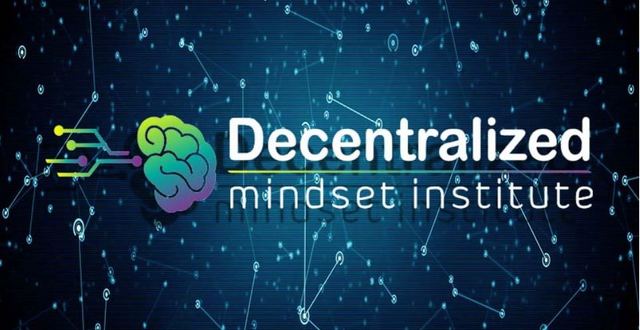 Many people around the world only hear of cryptocurrencies, but they have no idea how they operate. Cryptocurrencies and blockchain are two of the things that are currently taking the world by storm, and within no time, the world is going to do away with traditional fiat payment systems and adopt digital currency. People are currently distracted by the daily price of Bitcoin but lack a single clue on how blockchain technology functions.
If you are a crypto enthusiast who is always curious to understand more about how blockchain works, then you have come to the right article. Today I am going to talk about a project which is going to disrupt the entire online course scene and provide the world with the benefits of blockchain technology and decentralized knowledge from a team of highly qualified individuals. Interesting right?
Offering an online course is not very easy because such people face numerous challenges especially when it comes to payments. Online courses are slowly becoming the way of life for majority of senior citizens who are working and still need to take a particular course. I, however, have the ideal solution to the challenges that people tend to face while taking online courses through an amazing project which I am going to tell you all about in this article.
Challenges facing the online courses industry.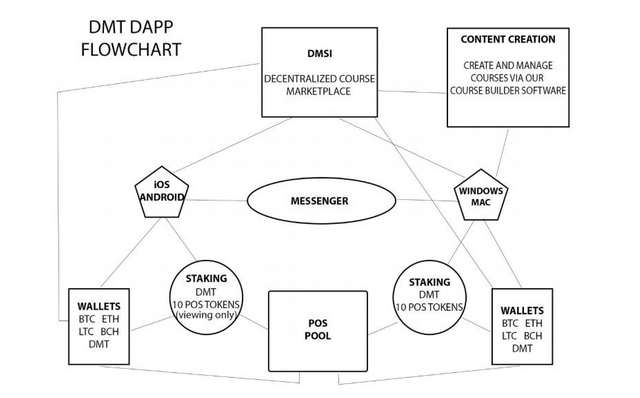 As a person who once offered an online course on various subjects, I can relate to the problem of insecurity when it comes to payments. I was paid through various means by my students, such as banks, credit cards, PayPal and other payment channels. The problem came in having to trust a third party with my funds, because of the excessive transactional, which I had to pay to get my hard-earned money. The majority of the time, by the time I received my money, it was around 20% less the amount which a particular student paid.
Another issue that I have faced severally is that of theft by malicious hackers who are after manipulating unaware genuine people on the internet. I have ever since researched heavily to find a platform that can eliminate all of these problems and make online courses secure for both those who are offering and those taking the courses.
THE DMST SOLUTION.
DMST is a blockchain-based project which is looking to disrupt the 325 billion dollars online courses industry by offering all its participants the benefits of blockchain technology. Being a participant of the DMST platform, I will have the opportunity to take courses and a couple of subjects, which include a Cryptocurrency course, Money courses, Global economics courses, courses on the history of money, the history of the federal reserve and the history of central banks. These courses are all going to be offered by the very competent DMST team, which is a guarantee of quality services.
Additionally, as a person who offers courses, I am going to have the ability to create my courses, which I can then sell to other users in the form of the platform's native token, the DMST tokens. This is personally the most interesting part for me because blockchain's decentralized nature is going to eliminate the participation of third parties such as banks to ensure that transactions are secure, cost-friendly, and also very fast.
On DMST, I am going to have full control over my digital assets because transactions are going to be direct between me and the person who is purchasing my product. There are going to numerous ways in which I can make passive income on the DMST platform, one of it is having to share in the revenue generated by the platform through a Proof of Stake algorithm.
WHY I LOVE DMST PROJECT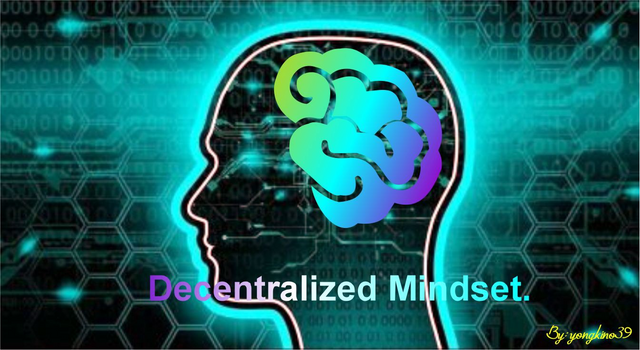 DMST is a project which is going to be based on Ethereum blockchain, and it is looking to revolutionize online courses as we know it.The online courses industry is a large one, and it is currently valued at 325 Billion dollars, with room for improvement.However,offering courses on the internet has proven to be quite a challenge for those who are teaching, especially because they have to rely on a trusted intermediary to acquire their payments. Students are also faced with challenges, but with the DMST platform, every single one of these challenges is nonexistent.
DMST is going to thrive on the major blockchain principle of decentralization. The user is going to be in full control of their digital currency holdings, which means that intermediaries are going to be eliminated from the DMST platform. This financial freedom is going to encourage more and more people to venture into the online courses industry, either as students or tutors, through this innovative blockchain project.
On DMST, the knowledge filled platform's team is going to offer all participants with courses on various subjects, one of them being a course on cryptocurrencies and others on the history of money and central banks. The more people learn about cryptos and blockchain, the closer the crypto industry will be at achieving mass adoption.
In addition to learning on the DMST platform, users are also going to have the ability to create their very own courses on the subjects of their choice using the DMST course builder software. Later on, they can be able to sell their courses to other information-hungry users, and the payments are going to be in form of DMST tokens. Transactions are going to be peer to peer which guarantees security and swiftness on DMST. Users are also going to benefit from the revenue generated by the platform through a Proof of Stake algorithm.
CONCLUSION.
I urge you to visit the Decentralized Mindset Institution website to learn more about this innovative project, which is going to offer students the best-decentralized knowledge in the crypto industry. After taking courses on the DMST platform, you are guaranteed to greatly improve how you conduct business.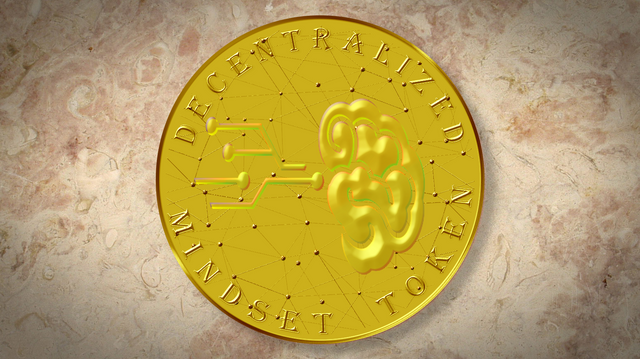 DMST tokens are going to utilize on the Decentralized Mindset Institute for various activities, and it is going to be the only acceptable form of currency on the platform. The DMST token is going to be an ERC20 token running on the Ethereum blockchain. DMST is also going to have its DAPP with POS, which will have the ability to stake ten coins.
DMST is going to be the ultimate solution to online courses, and I am very excited to equip myself with more knowledge on cryptos and blockchain as well as showcase and provide my knowledge on various subjects to others.
SOCIAL NETWORK
🔗 Facebook: https://www.facebook.com/DMSTToken
🔗 Twitter: https://twitter.com/DMST_token
🔗 Telegram: https://t.me/Decentralizedofficial
🔗 Linkedin: https://www.linkedin.com/in/decentralized-mindset-institute-2b6450192/
More Information
🔗 Website: https://dmsi.io/
🔗 Whitepaper: https://drive.google.com/file/d/18aSTGVkV_KxbtLBPdRzBvYhk18-byiEw/view
══════════════════════════════════
★ Author: jamesndungu1
★ BitcoinTalk Profile: https://bitcointalk.org/index.php?action=profile;u=1856049
★ All Images credited to Decentralized Mindset Institute OFFICIAL WEBSITE