Best Crypto Trading Platforms and Strategies: The Definitive Guide [2021]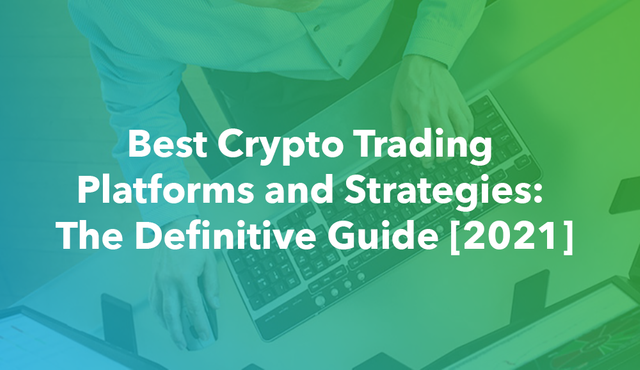 The cryptocurrency market began as a loosely connected group of platforms that allowed for basic buying and selling of Bitcoin and that had a few thousand traders interacting with each other at one time, however now the size of the cryptocurrency industry has ballooned to where there are millions of crypto traders and investors spend interacting with the market each day and a total global trade volume of billions of dollars every day as well.
The caliber of crypto trading platforms that are available for traders is significantly higher than it once was, with some crypto trading platforms being some of the largest and most sophisticated websites in the world and handling millions of transactions each and every day.
In this guide we are breaking down the best crypto trading platforms and strategies in 2021, starting with a deep dive into what cryptocurrency actually is and taking a look at what a crypto trading platforms are, before moving on to look at how crypto trading platforms have evolved in the last decade, before answering the question of how to tell whether a crypto trading platform is good or bad and then finishing off with a list at some of the best crypto trading platforms and strategies in the market in 2021.
Cryptocurrency 101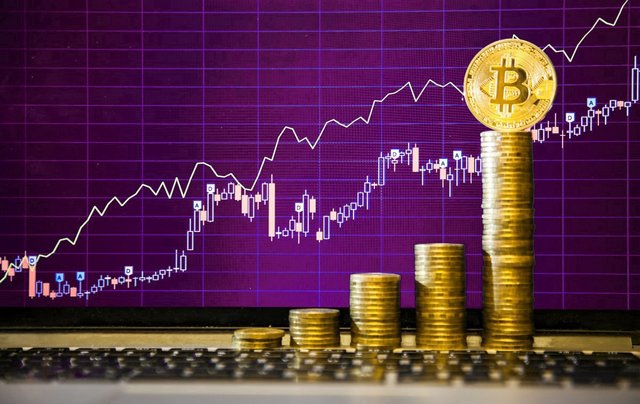 What is Cryptocurrency?
Cryptocurrencies are decentralized assets of value and can be sent between wallets using peer-to-peer technology that is supported by miners that process transactions, which not only eliminates the need for a central banking authority but the processing and transaction fees they often charge consumers.
Bitcoin became the first crypto when launched over ten years ago and since has inspired many start-ups and developers to launch crypto-assets of their own, Bitcoin and many other coins have soared in value as they become more widespread and are great additions to portfolios lacking diversification.
Cryptocurrency is a virtual currency and form of payment that can be used to buy online goods and services, many companies have issued coins of their own that are known as tokens and are specifically designed to be exchanged for the products or services they offer, over 6,700 coins now exist thanks to cryptos like Ethereum that make developing and launching coins easier.
Cryptocurrencies exist and can be transacted or invested in for profits as it uses technology known as blockchain, which is a decentralized network whose operations are spread across millions of computers that manage and record transactions that are then displayed on a public ledger for all to see.
Why Was Crypto Invented?
Bitcoin was the first cryptocurrency and was created in 2009 by either a person or group that goes by the pseudonym Satoshi Nakamoto, the mysterious creator has never been identified and its creator remains a mystery to this very day though the reason it was launched is rather clear.
Crypto was created following the financial crisis in 2008 which hit global economies pretty hard, people at the time were upset with banks and governments for many reasons which included the nature of citizens being forced to trust and rely on banks outside of their control with their hard-earned money.
Cryptocurrency was also developed as regular people could have cash or financial assets frozen by banks for nearly any reason and at any time, this essentially means citizens never fully controlled their money or assets before cryptocurrencies became available.
The main purpose of crypto and the reason Bitcoin launched was to provide a way for everyday people to engage in financial transactions that were not reliant on banks or governments, cryptos use peer-to-peer technology to achieve this and to ensure no one other than holders control assets, all transactions are generated, secured, and verified using cryptography.
How Does Cryptocurrency Work?
Cryptocurrencies are decentralized assets of value which means holders have complete and total control over their holdings, cryptos are managed by users and algorithms as opposed to central banks and governments that can freeze assets or charge absorbent fees as they choose.
This virtual currency can be obtained using dollars but also through the exchange of goods and services or by trading currently held coins for other ones, the technology has come such long ways even Bitcoin ATMs letting users purchase cryptos with cash and debit cards now exist, though using an online exchange usually gives buyers better rates and access to more coin types.
Transactions are facilitated using software known as wallets which similar to a traditional banking account lets users store and transact their coins, these wallets are used to transfer balances from one public address to another which are then archived on a public ledger accessible for all to see.
Cryptos are created and stored electronically on the blockchain which means payments made to other addresses are irreversible and do not have the legal protections as traditional payment methods, though transacting is safe and highly secure thanks to encryption and cryptography technology.
Crypto Trading Platforms 101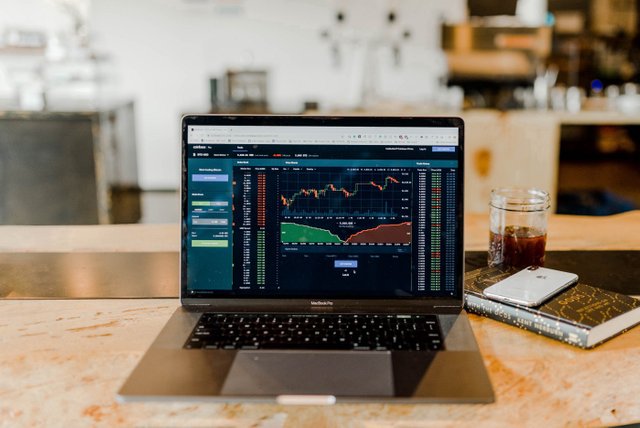 What are Crypto Trading Platforms?
Cryptocurrency exchanges are also known as a Digital Currency Exchange (DCU) and are platforms allowing users to trade or exchange digital currencies, these exchanges also enable users to buy cryptocurrencies using dollars or by exchanging already owned cryptos for another, which makes moving holdings from on asset to another incredibly easy.
Crypto exchanges can be utilized to purchase or sell coins and can be transferred to others using the wallet provided by the exchange, assets do not need to be held on the exchange and can be sent to external wallets at minimal fees and quick speeds thanks to the blockchain underlying the technology.
Some exchanges allow users to trade from a pool of hundreds of coins with the option to schedule purchases on a daily and weekly or monthly basis too, some also offer limit order features and the ability to leverage exchange liquidity to execute purchases which are tools familiar to those that have experienced trading on exchanges that sell stocks.
Crypto exchange users can trade cryptos for other assets such as another digital currency or conventional fiat money, these exchanges allow customers to purchase cryptocurrencies using various payment methods which may include credit and debit cards or wire transfers and nearly all allow users to convert coins into others.
Why Do We Need Trading Platforms for Crypto?
Trading platforms are essential to the crypto ecosystem as they are how traders and investors access the coins in the market, crypto exchanges operate around the clock as the market never closes due to being decentralized which allows investors to enjoy the rush and adrenaline of trading any time of day.
Digital Currency Exchanges are needed as they pave the way for traders and investors to purchase cryptocurrencies while providing them the wallets they need to transact their holding, similar to stock exchanges these crypto platforms also give access to tools and features that allow users to monitor trends and speculate prices.
Crypto wallets and wallet brokerages typically allow customers to buy small ranges of digital assets that vary from one provider to the next but almost always include Bitcoin and Ethereum, which can be sent to another wallet or crypto exchange to be converted into another cryptocurrency in the event they do not support the coin desired by the trader.
Crypto exchanges are required by the underlying technology of them which is the blockchain that stores and archives transactions, cryptos are decentralized assets not involving banks and rely on peer-to-peer technology to facilitate transactions, this means that without exchanges traders could not trade against one another nor be purchased by individuals traders.
Are Crypto Trading Platforms Risky?
Cryptocurrencies owned by holders are only as safe as the methods which they use to store them which is why it is essential to use a reputable exchange, exchanges such as Coinbase and Binance use the latest security protocols to protect the data and funds of customers whom of which should have two-factor authentication enabled to prevent unauthorized users from accessing their account.
As crypto markets have grown at accelerated rates the demand for quality and trusted exchanges have as well as coins that are stolen or accidentally sent cannot be retrieved due to transactions being irreversible, this has made crypto markets ripe opportunities for malicious hackers who attempt to access the large volumes of funds stored on the blockchain.
Storing cryptocurrencies on an exchange is the least secure and is known as custodial which refers to handing over security measure to the exchange, non-custodial is when users store their holdings in a wallet when then becomes free from platforms risks, each has their merits and flaws and which storage option is best varies from one investor to the next.
As crypto rose over the past year the number of cyber-attacks have too with the last ten months of 2020 accounting for $1.8 billion in lost cryptos due to hacking incidents, as such it is safest to store long-term holdings in an offline wallet though they are best stored on exchanges by traders with open positions.
How Have Crypto Trading Platforms Evolved in the Last Decade?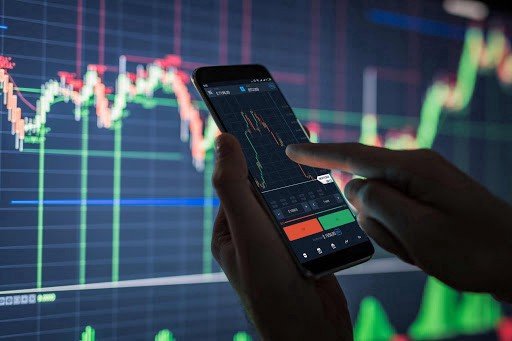 The Earliest Crypto Trading Platforms
Whether speaking of stocks and commodities or cryptocurrencies they all had starting points marked by exchanges that allow assets to be traded, when speaking of the first crypto exchange most assume Mt. Gox to hold the title though Bitcoinmarket.com became the first one when launched in March of 2010.
The idea of a crypto exchange was first proposed on Bitcointalk which is the oldest Bitcoin forum on the web, it is this forum where the group or founder of Bitcoin going by the name Satoshi Nakamoto use to actively participate and his posts are still viewable to this very day.
The forum member who created the first crypto exchange announced its development on January 15th and launched it two months later on March 17th, the exchange made it easier than ever for traders to access Bitcoin which at the time traded for $0.003, it has since risen 8.9 million percent to a valuation of over $50,000 in 2021.
Mt. Gox was the second crypto exchange and launched in early 2010 and at the time was the largest Bitcoin intermediary processing over seventy percent of its daily trading volume, sadly for its users they were forced to close shop and discontinue service in 2014 when a hacker gained access to wallets and stole a reported 850,000 BTC, which equates to seven percent of every Bitcoin in circulation.
More Advanced Platforms as the Market Grows
Crypto exchanges are sites on which users can buy and sell or exchange cryptocurrencies for other currencies such as Euros and U.S. dollars, though those wanting access to advanced trading tools will normally need to verify their identification to open an account and execute trades.
As crypto has grown the number of exchanges and available trading tools has too and there are now a host of trading platforms all of which are not equally created, some offer better customer support and lower fees while others are geared for seasoned traders needing access to advanced trading tools.
Coinbase Pro is an advanced trading platform and arguably the most popular exchange among serious traders that want to enjoy low fees and seamless trading experiences, they are a great choice for professional traders as they have high liquidity across trading pairs and are FDIC-insured.
Miniscule fees and intuitive interfaces render Coinbase Pro to be a great exchange for avid crypto investors and with an API make it a compelling choice for developers that want real-time access to market trends and trades, this variant of the traditional Coinbase exchange is great for retail and professional traders that want to leverage high-volume trades at some of the lowest industry rates.
2021: Some of the Biggest Websites in the World
Bitcoin among other cryptocurrencies gained traction around the globe and are the digital assets of choice to millions of traders that exchange them each day, its explosive growth brought many new exchanges to market with some now processing over a hundred thousand transactions each second.
Ballooning Bitcoin valuations greatly influence the value of altcoins and have set a flame under investors on the biggest crypto trading platforms, which are the gateway to buying and selling or trading cryptos in volumes of all sizes and coins of all types.
Binance is the largest crypto exchange by volume and quickly rose to prominence since launching in 2017 due to their suite of robust services that are geared for institutional investors, users enjoy the ability to trade over a thousand fiat and crypto pairs which have produced over $2 trillion dollars in trades on the platform since launching just four short years ago.
BitMex caters to experienced traders and since launching in 2014 has become the second-largest crypto exchange by trading volume, they offer high-risk yet high-potential leveraged trading options and have processed over $800 billion worth of trades in 2020 alone.
How Can You Tell If a Crypto Trading Platform is Good or Bad?

Platforms That Have Never Been Hacked
Cryptocurrencies are decentralized and lack the protections of traditional payment methods which has made protecting funds the greatest of concerns among traders and investors that want to ensure their funds and assets are well protected and secured from the reach of unauthorized parties.
This concern is understandable given the many news stories that have surfaced over the years about hacks on trading platforms that resulted in the permanent loss of funds in trader accounts, this is one of many reasons why future traders search for crypto trading platforms that have never been hacked.
PrimeXBT is a multi-asset crypto platform that since launching three years ago implemented bank-grade security measures to protect customer data and funds, despite many exchanges being hacked these past few years this platform is one of the few that has not been due to their hardware security modules that have FIPS PUB 140–2 ratings and their full-risk reviews of each and every executed trade.
Kraken is another major crypto trading exchange whose reputation was built on their ability to protect customer funds and data, this platform has focused on security since the very beginning and has never been hacked as both founders being cryptocurrency security analysts whom were contracted to assess damages of the Mt. Gox implosion.
Platforms With Low Trading Fees
In the fast-paced world of crypto, it can be hard to keep up with changes and developments and most particularly the fees charged by exchanges, choosing a trading platform with competitive rates can be tough given that most hide fee structures in the fine print while adding discounts and overlapping fee structures that further confuse traders.
Binance processes around $80 billion dollars per day across its spot and derivatives platforms and was dubbed the 'Amazon of crypto' when it became the largest crypto exchange by trade volume in January 2018, the platform now supports over 1,800 cryptocurrencies with one added nearly almost every day which can be purchased using fiat currencies or credit cards and bank wires too.
Binance is touted by its users as the best exchange as they offer great customer support and the ability to stake coins and margin trade, their service is stellar and with 0.1% trading rates that are reduced by half when using Binance Coin (BNB) are probably the lowest rates to be found in the market today.
Bitfinex is great for traders wanting access to a good variety of coins and tools, taking the customer-first approach they offer many order types that let users tailor trading strategies to achieve profits in a range of market conditions, orders cost 0-0.2% and even less when using USDT LEO (their own coin) to trade.
Platforms With Strong Reputations
As cryptocurrencies grew the number of exchanges has too and choosing one to trade on should be done based on the security, fees, and ease of access they offer, most trading platforms have unique features that appeal to users with varying investment styles and preferences.
Coinbase is popular for beginners and offers a secondary platform known as Coinbase Pro that is geared for advanced traders, funding trades is seamless and is done by credit/debit card or wire transfer and enjoyed by users is the ability to convert cryptos at no additional cost.
Argent is another credible platform that like Coinbase operates as both an exchange and wallet in one, their wallet can be downloaded on iOS and Android devices, and as an Ethereum Wallet supports ETH-based tokens ranging from Ethereum and Wrapped Bitcoin to Compound and Uniswap.
Uniswap quickly popularized in the crypto-exchange space and offers benefits that are unique to those of centralized exchanges, one advantage is improved security as cryptocurrencies are exchanged directly from wallets, plus, users can earn interest on assets using Uniswap to lend liquidity to the platform.
What are the Best Crypto Trading Platforms in 2021?
PrimeXBT

PrimeXBT is the largest multi-asset margin trading platform in the world in 2021 and is a platform that is built a strong reputation for providing professional tools and services and being a secure and safe trading environment that bridges the gap between the crypto market market and the traditional asset markets of the world as well.
PrimeXBT started out as a new crypto trading platform in 2018 that bought revolutionary advanced margin trading services to the cryptocurrency market first time and that launched with a waiting list of more than 150,000 traders, with this showing the high demand for crypto margin trading services that allowed for higher levels of leverage in line with the traditional asset market.
Over the past years PrimeXBT has gone from strength to strength and has grown exponentially in both its user base and the size of its trade volume, with the platform today managing up to 7 billion dollars of global trade each and every day.
PrimeXBT lists a wide range of assets to be able to trade, with up to 100X leverage on a range of cryptocurrencies including BTC, ETH, LTC, and EOS, and up to 500X leverage on some of the world's most popular traditional assets like stock indices such as S&P500 and FTSE100, forex pairs such USD/EUR and AUD/CAD, and commodities such as gold and oil.
Binance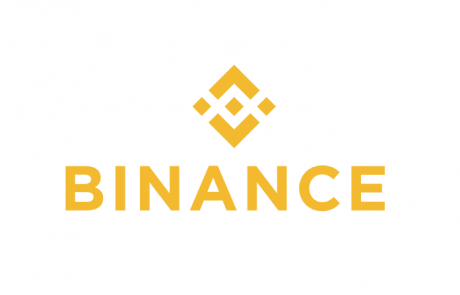 Binance was once the largest crypto exchange and now has average daily trade volumes nearing $100 billion dollars, launched in 2017 to give users easier and greater access to cryptocurrencies it has since grown to achieve a user base of over five-million active traders in only four short years.
Many refer to Binance as the "king of crypto" as users can choose from nearly two-thousands coins to invest in, this, in addition to industry-low rates allured, many retail investors that wanted greater access to coins not available on other exchanges.
Their reputation was built on their ability to effectively protect customer funds and data made possible by a dedicated security team composed of the best crypto security analysts and experts in the industry, whom of which are needed considering over $2 trillion dollars in trades has been placed on the platform since launching to the public.
Binance has been and continues to be one of the best crypto exchanges and is a great trading platform for traders whose 2021 goals not only include profits but tighter investment security, between stellar customer support and 0.1% trading rates which discounted by half when using Binance Coin (BNB), users enjoy speedy support and industry-low rates that allow them to retain greater margins of earned profits.
Kraken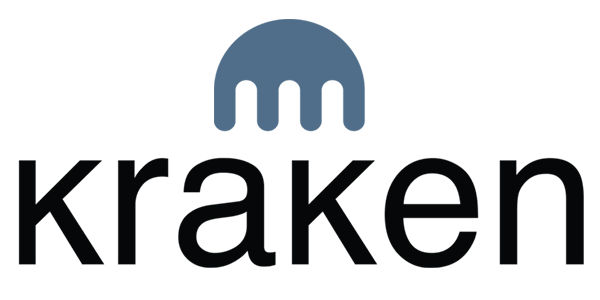 Kraken is based in the U.S. and has served as a trading platform to crypto investors and enthusiasts since 2011, it quickly grew as they accept users from 48 states and 176 countries who have pushed average daily trading volumes to over $1.2 billion dollars.
Kraken is a great exchange for new and experienced traders and is one of the safest as they are licensed and registered but also regulated by United States law too, given the security measures they implement and the great customer support they are known to provide, it is a solid choice for traders wanting the best of all worlds on one platform.
Kraken is a versatile trading platform offering more than the ability to trade Bitcoin as they not only support over thirty altcoins but let customers margin trade cryptos with up to 5x leverage which means investors can leverage $500 in cash to open a position valued at $2,500, this is a great way to amplify earnings but losses too and should be studied before leveraged as an investment strategy.
Given their assortment of trading tools and growing selection of tradable coins they are a solid choice for traders and investors of all experience levels, they are among the most reliable and trusted exchanges known for top-notch security and are one of the few trading platforms remaining that have never been hacked.
Tips for Getting the Most Out of Crypto Trading Platforms: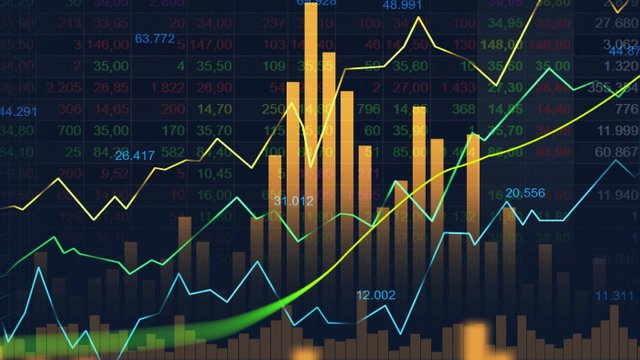 Only Use Safe Trading Platforms
Cryptocurrencies endured explosive growth the past couple of years and attracted many retail and institutional investors from around the world to the market, given the billions of dollars that are traded daily and the staggering sums stored on the blockchain, opportunities are ripe and more compelling to hackers than ever before.
Assets are only as secure as the method used to store them and given the digital nature in which cryptos exist it is imperative traders use trusted platforms and ideally ones that offer fund-recovery services as this allows users to recoup assets that are mistakenly sent to the wrong address as long as they remain on the same exchange.
Coinbase is one platform that is known for going above and beyond in its efforts to protect customers and data, they not only use advanced cryptographic techniques to manage and process transactions but offer account-based security features such as two-factor authentication that let users trade securely.
Another trading platform whose reputation was built on security is Kraken and as a licensed company regulated in the United States upholds security protocols that would give any competing exchange a run for their money to match, with an inherent wallet and around the clock security team it is a great choice for security-concerned investors wanting a peace-of-mind trading experience.
Look For Platforms with Unique Kinds of Value
There is no corner of the world crypto has not reached and with endless supplies of traders arrived the onset of new exchanges competing against each other to attract users to their platform, this lead to some platforms offering incentives and value propositions that make their services unique to others.
Trading on platforms that return value to the traders that enable their exchange to operate is a great way for investors to decrease incurred fees and increase profitability, value-driven exchanges allow users to achieve both through rebate programs or reduced fees that let customers retain more profits.
Binance is one cryptocurrency exchange known and praised for the value they extend to users, they not only provide value in the trade options they offer which has grown to include margin trading but they also have a coin of their own known as Binance Coin (BNB) which when used reduces the already low 0.1% trade rate by fifty-percent to become what may be the lowest fee of any exchange in the market.
There is no greater value a crypto exchange could provide over giving the ability to be more profitable, which with the ability to margin trade up to 5x leverage, is just what Kraken enables customers to do, traders willing to assume higher risks for increased profits can open a $2,500 positions for only $500, while margin trading can yield greater losses, profits are greater when prices rise which gives traders the opportunity to generate massive profits with little up-front commitment.
Use Platforms with High Liquidity
Liquidity when referring to a cryptocurrency exchange is the ease at which a coin can be sold for cash without its price being affected, exchange liquidity is defined by the ease/speed at which assets are sold and price/slippage which refers to expected prices and the costs actually paid once an order is executed.
Each component is critically important in the context of crypto exchanges as traders need the ability to complete transactions quickly and cost-effectively, liquidity in crypto markets refers to asset liquidity, exchange liquidity, and market liquidity and each should be considered before choosing an exchange.
All three are important but the ones mattering most are asset and exchange liquidity as trades require decisions that are based on each, most investors are only concerned with fundamentals and technical analysis although asset liquidity should never be overlooked by frequent traders that regularly buy and sell coins.
Coinbase is an exchange that has high liquidity and being FDIC-insured is one of the most secure and regulated exchanges around, Kraken is another high-liquidity trading platform and in European dollars is the largest exchange by daily trading volume and has one of the highest Bitcoin liquidities in the world, which means users can sell coins and receive cash in a matter of seconds.
In Summary
PrimeXBT, Binance, and Kraken are three of the leading crypto trading platforms in the market in 2021 and all three have built strong reputations for the level of quality of the services and tools that they provide for the market, as well as each having their unique strengths and advantages as well.
It is important to only use safe crypto trading platforms that have strong reputations when engaging with the cryptocurrency market, as well as looking for platforms that have unique kinds of value to open up new unsaturated opportunities, as well as using platforms that have higher liquidity in order to be able to access optimal entry and exit points.
If you like to learn more about the three platforms we have listed as some of the best crypto trading platforms in the market in 2021, check out PrimeXBT, Binance, and Kraken.