Hey, welcome back to a brand new episode of ICO, brought to you by me, Rahul Singh, your favorite  entrepreneur  and cryptocurrency enthusiast and the best ICO and cryptocurrency assessment service in the   world! 
Imagine that there are two giants in the world, and these two giants usually don't interact with each other very much. They have a lot of common, and they could have a lot more success in life if they worked together, but usually they just ignore each other. This is the story Open Money wants to tell, and they are here to help make sure the two giants start working together. 
I hope You get the idea what i am trying to put.If you dont let Understood completely what actually OpenMoney Platform is and whats Unique Solution to current problem, they are offering.
What is OpenMoney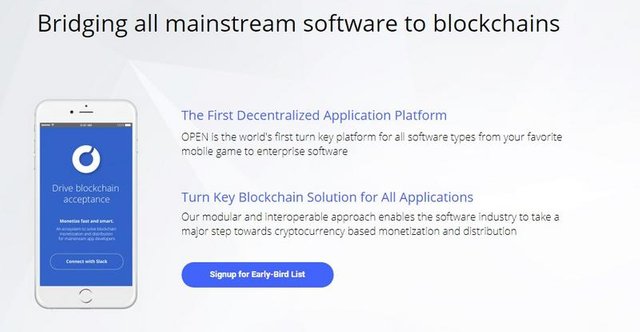 Open Money provides an open platform, which is essentially a suite of tools inside an API platform structure built for app developers. The mobile and other consumer apps will be distributed and easily monetized in the blockchain, finally extending the platform's easy blockchain monetization to enterprise software apps as well in the future.
Built and integrated on to the open platform API suite, the software apps can accept OPEN Tokens and cryptocurrencies for monetization across mobile and web platforms. This is no longer an unconsolidated integration, but an overarching solution to integrate the huge cryptocurrency ecosystem with these software apps.
By enabling user accounts in the open platform, apps can let users create accounts that are easily integrated with cryptocurrency payment options.
With the web platform, developers can take their revenue generating apps to the web and immediately be integrated to the blockchain to accept payments as well.
The mobile platform enables e-commerce apps to accept payment through the platform in cryptocurrencies. 
The platform will freely allow the app developers and software developers to access and utilize the API suites available for integrating their apps easily onto the platform for distribution and monetization. 
What are the solution OpenMoney are providing:
The platform addresses the lack of multichannel support in monetization through cryptocurrencies. They also aim to address the compliance and high in-app purchase charges that platforms like Google Play or Apple Store charge the consumer apps.
With the blockchain integration, Open Money also aims to address unchecked fraudulent purchases and accidental purchases in the apps, ensuring that there is no leakage of income for the app developers. 
Roadmap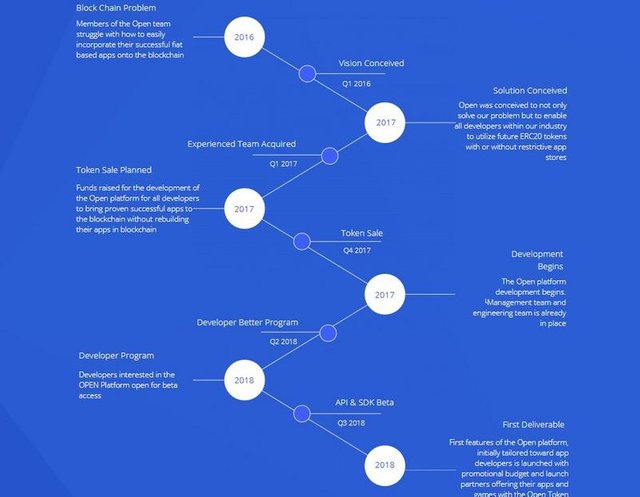 Who are behind the OpenMoney
The project is get its value by its team member.Without well experienced and enthusiast team member no project could ever become great. 
OpenMoney Team has all the qualities to make this project a successful one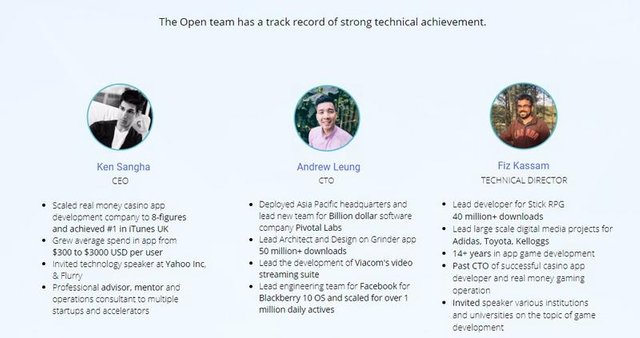 For more details on ICO and bounty program,Please Visit
Website: https://www.openmoney.digital/
Telegram: http://go.openmoney.digital/o9b2
Slack Channel: http://go.openmoney.digital/p4r9
Bounty Thread: https://bitcointalk.org/index.php?topic=2151082.0
Whitepaper:  https://s3.amazonaws.com/openmoney/open-money-white-paper-v1.1.pdf
My Referral Link: http://vy.tc/e0iHU49 
Thanks
This Article was created by Rahul Singh
(Email: [email protected])