My dear friends,
I think it is good time to buy Tron (TRX) now,and you can expect that this investment will (at the worst scenario) double your money.
Why I think that?
1)First, we can see that TA shows us bullish sign: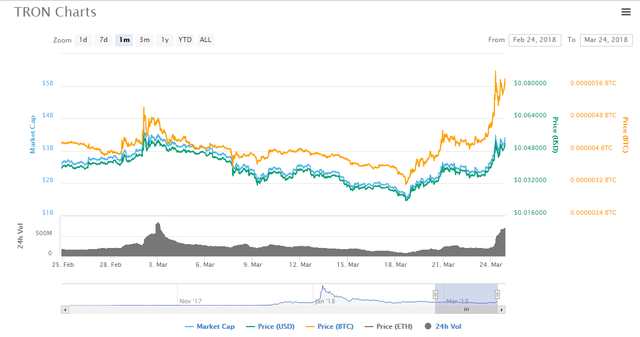 2)Second,TRX test net is scheduled for March 31st,which will lead to burning TRX coins and decreasing number of coins is circulation,which will boost price
3)Tron has a great team and big community that is growing fast every day
4)According to some surveys TRX price can hit $2+ in Q4 of this year,which means you can earn 40X from the money invested now!
Note:This is not investment advice,do your own reasearch,and invest only money you can afford to lose!
Thanks for reading!