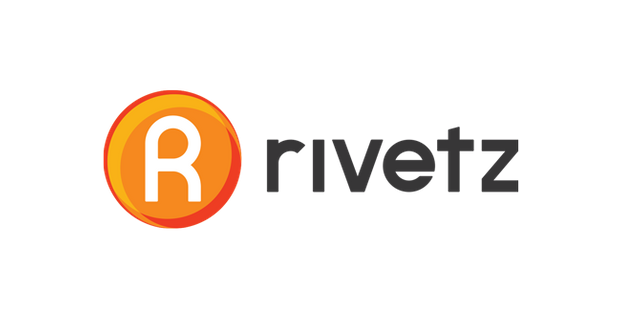 Tired of being paranoid and hearing about hacks? Rivetz might have part of the solution. Think of it as Two Factor Authentication (such as Google Authenticator) on steroids: simpler to use, safer & also usable for machine-to-machine interactions.
This article is also available in German, French and Spanish.

This is not financial advice. Do your own research (DYOR) before investing.
Overview & Opinion
---
Pros

Can be used for human-to-machine & machine-to-machine transactions.
Security is highly customisable.
Some good progress on the development of the different products.
A huge market & a desperate demand for more security in the crypto space.
Some traction with esteemed governmental organisations.
Lots of partnerships with relevant organisations inside & outside the blockchain space.
A very strong team made of 20 members & growing.
Very strong advisory team & board members.
A lot of media coverage.
Many positive events ahead (releases of products).

Cons

Only 35% of the tokens were planned to be distributed to contributors. And in the end, only around 12% were distributed.
No plan to implement iOS.
A proprietary approach (vs open source): licensing, patents & a very small part of the code publicly available.
Only listed on very few exchanges.
Not getting much attention in the social medias.
Lock-in: if one start to use Rivetz, there isn't any way to switch to another service using the same technology.

Conclusion

As seen above, there are several negative points. However, there are more positive points and some of the negative points can be solved. If the platform gets the expected success, it could become the new standard for secure authentication. The Apple issue is a very strong negative point but the remaining (non-Apple) market is still very big. The many exciting releases ahead will mostly attract a lot of attention in the crypto space & drive the token price up. Note that the current (early May 2017) project market cap is very low, 40% under the ICO price; this valuation is both worrying & exciting as one could believe that the project is doomed or see this as a very strong undervaluation (hence a massive opportunity), only time will tell.
Methodology used when creating this report
---
Every article published using this "5min read" format is answering a very specific list of questions.
The list of questions does evolve slightly from one article to another, but stays 90% the same to allow easier read and comparison between projects.
If the answer regarding a given question isn't available on the project's publications (website, white paper, blog, etc) and isn't answered by the team when asked on its Telegram Group Chat (i.e. the team ignores the question or avoids the question asked by answering on an unrelated topic), it is communicated in this report:

some answers will be written as "not disclosed/available"
a comment may be added in the "Overall Communication" sectionregarding the team's attitude
Getting started
---
Official Website
ICO page
Short paper
White paper
Fields

Privacy, Security, 2FA, Crypto Wallet, Fiat Payments, Crypto Payments (human-machine & machine-machine) & more

Goals

Provide world-class security, giving you higher quality private keys storage, blockchain transactions & customer relationships.
Put the last 15 years and hundreds of millions of dollars of research to work by leveraging blockchain technology to prove the measured portions of a device have not been altered.

Competition

Summary: competes with other authenticating technologies, but is very superior
Hardware wallets such as Ledger & Trezor
Software 2FA such as Google Authenticator
SMS 2FA

Products & status

Rivetz Authenticator for Android - beta released
Rivetz Authenticator for iOS - no ETA available

Apple doesn't allow access to their TEE (or equivalent). There is an option via API though.

Developer Tools (Supports TEE) - beta released in Q1 2018

It can be built in to apps, wallets, exchanges, etc.

Secure File Transfer - alpha released in Q1 2018
From the Telegram group:
Planned:

Rivetz Authenticator (only for Android) - 1.0 in Q2 2018
Developer Tools - 1.0 in Q2 2018
Secure Messaging - beta in Q2 2018
Secure Messaging - 1.0 in Q3 2018
Wallet - beta in Q3 2018
Back up & recovery - 1.0 in Q1 2019
Secure File Transfer - release date tbc

Traction

Rivetz has been building this technical foundation for 3 years and has existing contracts with the U.S. government.
In Q1 2017 Rivetz was awarded a US Government contract
In Q2 2017 Rivetz was further awarded an SBIR contract by the Department of Homeland Security (DHS) Science and technology (S&T) directorate.

Market size

A huge market & growing rapidly.
Target markets include: IoT, Cloud Authentication and Access, Machine Automated Money with Policy, Cybersecurity Controls for Smart Contracts and Blockchain.
In 2017, over 2 billion devices with the ability to upgrade to Rivetz improved security.
Cybersecurity Ventures anticipates that cybersecurity damages will total more than $6 trillion globally, up from $3 trillion in 2015. http://cybersecurityventures.com/cybercrime-infographic/
Estimates peg the number of Internet of Things (IoT) devices to exceed 200 billion by 2020 http://www.intel.com/content/www/us/en/internet-of-things/infographics/guide-to-iot.html
Cybersecurity Ventures forecasts that global spending on cybersecurity products and services will exceed $1 trillion cumulatively over the next five years, from 2017 to 2021.

Description

Rivetz is hardware-based cybersecurity.
The Rivetz solution takes advantage of the TEE (Trusted Execution Environment), which provides Rivetz with an isolated execution environment within the main processor to execute code that cannot be observed or altered by the operating system.
The Rivetz solution also intends to provide the economic model for devices to securely request and securely pay providers or other devices for health and integrity services.
TEE (Trusted Execution Environment) capabilities have been available on both ARM and Intel architecture processors world-wide for many years.
Rivetz will deliver provable cyber-controls for the owner of the devices ranging from PCs to smartphones to "Things" (Arduino & more).
The RvT is intended to be integral to delivering automated device-to-service or device-to-device payment.
Rivetz is building a Global Attestation and Identity Network (GAIN). It will assure the identity and integrity of the end device and assures the device cannot lie about its capabilities.
Rivetz Authenticator (the app)
Intuitive authentication in a trusted environment.
Powered by the RVT token and transacted in your device's trusted execution environment (TEE), the Rivetz Authenticator offers simple, peace-of-mind security.
Uses the trusted execution environment to store and create two-factor codes in your device's hardware.
Comes with an encrypted backup and restore feature
Rivetz uses a Trusted User Interface, it enables a PIN entry, and displays transaction details, prior to completing a transfer.
Multi-factor authentication: enable the integration of external checks such as geolocation and enterprise status to be verified before authentication is confirmed to the service. 2FA is "just" the initial service to support the RvT token capability with full attestation support.
Rivetz will enable safer crypto & fiat transactions
"Rivetz is a "first-mover" with patent pending cybersecurity services and capabilities that leverage the Trusted Execution Environment (TEE)." - however, patent only registered in the USA
The cost for using Rivetz' products is still vague
ICO Details
---
Hard cap vs Raised

Hard cap: 50 million USD / 70 million RVT
Raised: around 60,000 ETH (18 million USD at the time)

For private, pre-sale, public pre-sale and ICO

Dates

Private sale: none
Pre-sale: July 10th - Aug 9th 2017
Public sale: Aug 10th - Sept 10th 2017

Price & Bonuses

Base price for the token was 0.003 ETH (0.80 USD at the time).
20-40% bonus (0.57 to 0.67 USD) - Pre-sale
20% - Public sale (for 1st 7 million sold)
10% - Public sale (for 2nd 7 million sold)

Token amounts

Pre-sale = 9,230,037
Public sale = 13,640,707
Total sold = 22,870,744
Total aimed to be sold = 70,000,000
Tokens unsold (about 47 million) were automatically locked for a year and eventually will return to the company. They are a resource and likely will be up for sale again in the future.
Total token supply = 200,000,000

Token allocation

12% Contributors (22 millions), 35% "may" be the final amount (70 million)

22 million tokens were given to contributors. Yes, only 12% of the total token supply.

23% unsold tokens

48 million tokens were not sold. They were automatically locked for a year (until Sept 2018) until they will return to the company.

30% Incentivized Distribution (60 million)

Promotional tokens used for approved marketing and incentive purposes
30 million available now
30 million locked for up to 1 year

35% Reserved for Future Use (70 million)

10 million available now
20 million locked for 12 months
20 million locked for 24 months
20 million locked for 36 months

Banned countries
Token trading & usage
---
Token trading: exchanges listing the token
Token usage & tokenomics

The RvT token is utility token. The team summarizes this utility of the token as "integral to delivering automated device-to-service or device-to-device payment for the consumption of the cybersecurity service".
Core utilities of the RvT token:

provide a device with a mechanism for obtaining decentralized services
exchanging cyber control services
registering the reference "conditions of intentions" of the device
verifying the integrity of the device with a cybersecurity controller
consumption to provide a machine multisig

RvT is a utility token used by the owner of the device and service providers to assert that a transaction was sent by a measured system in a reference condition.
The RvT token is purpose designed to integrate with the data structures and methods that are required by the Trusted Computing Group and Global Platform standards to assure that devices have provable capabilities.
Enterprise/ Individual Ownership of a RvT will generate transactions:

Register owner account
Register the identity of their devices from 1 to thousands
Record reference integrity measurements
Manage policies on the device for access to and use of services
Administer access to logged compliance and encryption data
Update and remove devices
Manage and make global micropayments for service
Have access to use the Rivet Network

OEM Ownership of a RvT will generate transactions:

Record and secure a reference core root of trust for the health measurement (i.e., a device birth certificate)
Establish identity for settlement
Manage micropayments for device supply chain validation

Service Provider ownership of a RvT will generate transactions:

Route traffic to public a Cyber Checkpoint
Prepay for validations as a perk to users
Manage cloud encryption as a service

Cyber checkpoint operators will generate transactions:

Operate a Cyber Checkpoint
Collect micropayments forservice
Enable secure logging of data
Offer new services
Team
---
Summary: very strong team with a unique mix of experience gained in multifaceted settings such as cybersecurity, software & product development, entrepreneurship and business development; majority of team has 20+ years of experience in tech industry. Many of the team members previously worked together at Wave Systems Corp.
Special note: Rivetz is recruiting additional developers at the time of writing.
Steven Sprague - CEO, Co-Founder

Summary: strong tech & entrepreneurial background with focus on cybersecurity and trusted computing.
Note: CV incomplete on Linkedin(1990-2005 missing) but several very good recommendations
Advisor / Mentor / Board Member @ Entransfr
Advisory Board Member @ Factom
Member Board of Directors @ Wave Systems Corp.
CEO & President @ Wave Systems Corp.

Michael Sprague - CTO, Co-Founder

Summary: strong tech background, great experience with app development or networked video distribution.
CTO @ GeistM
CTO @ Rivetz Corp.
VP Web Services @ Wave Systems
President @ Wavexpress

Gerard T. Feeney - CFO, EVP

Summary: strong CFO profile, with 20+ years of experience in the software development and digital security industries.
CFO, SVP & Corporate Secretary @ Wave Systems Corp
CFO, VP of Finance & Operations @ Xionics

Sean Gilligan - VP, Engineering

Summary: very strong profile in tech, team management, product development & entrepreneurship. 30+ years in software & web app development; involved in blockchain development projects since 2014.
Software Architect & Blockchain Consultant @ Rivetz
Software Engineer and Architect @ Sean Gilligan Consulting
Contributing Software Developer @ Omni Foundation
Consultant @ Tether.to
Founder & CEO @ Catalla Systems
Consultant @ Fingerpaint Labs / Apple Computer / Media 100 / Novell / Sun Microsystems

Michelle Petigny - VP, Product

Summary: strong profile in entrepreneurship and payments with 25+ years of experience in the fields of strategic planning, information technology and finance.
Note: CV gap between 2005 & 2010
Management Consultant @ Amplitude
Inventor, Entrepreneur @ P3Works
Founding Member, Partner @ Mitchell Madison Group
Financial Institutions/Services Practice Manager @ A.T. Kearney
Management Consultant @ McKinsey & Company

Amy Vernon - VP, Community

Summary: very strong profile in journalism, social media, building online communities, learning & development and consultancy.
Consultant @ Amy Vernon LLC
Founding Member @ Crypto Working Group
Advisor @ Newsfundr
Member of the Board of Directors @ CiviliNation
Adjunt Instructor @ New York University
Co-Founder & Advisor @ Predictable.ly
Metro Editor/Rockland And Blogger @ The Journal News

Len Veil - VP, Strategic Business Development

Summary: very strong tech profile in software, product development, mobile device application security, management & entrepreneurship; 20+ years experience in software & app security.
CTO / Co-Founder @ Cerberus Co.
CTO / EVP @ Wave Systems
Chief Technology Officer / Co-Founder @ N*Able Technologies Inc
Director of Engineering @ Fujitsu Microelectronics
Technical Lead @ Supercomputer Systems Inc

Diana Meacham - VP of Sales & Business Development

Summary: very strong profile in strategic management, global sales, business development and team management
Sr. Director Global Alliances and Enterprise Accounts @ CompuCom
Vice President Global Alliances and Global Accounts @ Siemens Enterprise Communications
VP Global Strategic Alliances - AT&T @ Siemens
Director Global Strategic Alliances and Business Development @ Siemens
Director of Federal Sales / Director of Global Accounts @ Siemens Communications

Pavan Muddana - VP, Shared Services

Summary: strong profile in cyber security, consulting and engineering across infrastructure, data center and enterprise architecture.
Warning: does not mention Rivetz on his profile; has a gap on his profile between 1995 and 2005.
CTO & Co-Founder @ Cyberdeadbolt Inc
Senior Architect @ iRise, Inc
Architect @ iRise
CTO, Co-Founder @ R3 Communications

Jerry Burke - Director of Product Management

Summary: very strong profile in software development, technical team management and project management; 35 years of experience in the industry.
Principal Software Engineer @ Wave Systems
Senior Software Engineer @ IBM
Senior Project Manager @ Tracor Aerospace
Systems Software Developer / Manager @ Supercomputer Systems, Inc.
Operating System Engineer @ Los Alamos National Laboratory

Karl J. Weaver - OEM Business Development Director, China / Asia - Pacific Region

Summary: very strong sales and business development background; especially in the fields of mobile devices, phone softwares and wireless networks.
OEM Business Development Manager - Asia-Pacific @ ARM/Simulity Labs
OEM Business Development Director - North America & Northeast Asia @ Oasis Smart Sim
Business Development Manager @ Gemalto & Trustonic
Business Development Manager @ Intrinsyc Software International
Adjunct Professor - Globalization @ Seattle University
Senior Technical Marketer @ Motorola/Freescale Semiconductor
Smart Phone/Tablet PC Mobile Device Analyst @ Newport Technologies
Marketing Manager - Asia/Pacific Sales @ Leviton Voice & Data Division

Brooke Glew - Senior Director of Community Management and Digital Marketing

Summary: great experience in marketing, community and events management
Director @ Chain Communications
Digital Marketing Manager @ Digital Consulting
Naturopath, Iridologist @ Wholesome Natural Health Clinic
Events Coordinator @ podium.on purpose
Marketing and Events Coordinator @ Snow Concepts
Marketing Coordinator @ Joico

Kit Fitzpatrick - Staff Engineer

Summary: very strong profile in software engineering; 20+ years of consulting for well known companies.
Owner/Software Consultant @ IGGI Inc
Principal Software Engineer @ LocoLabs LLC
Embedded Software Consultant @ AMD / Aether Things
Software Consultant @ Varian Medical Systems / Lab126 / Radix Technologies / Cisco / Amazon Lab126 / Boeing / Apple Computer

Greg Laun - Software Engineer

Summary: experienced software security developer and programmer
Research Assistant/Teaching Assistant @ University of Maryland College Park
Research Assistant/Teaching Assistant @ Yale University

Paul Imthurn - Staff Engineer

Summary: experienced software developer; especially within security in mobile devices
Senior ASIC Designer / Technical Lead @ Research in Motion
Senior ASIC Designer @ Certicom
ASIC Design Engineer / ASIC Design Manager @ Creative Labs

Karl Kuehberger - Software Architect

Summary: very strong profile in software engineering with focus on middleware and security; 25+ years in the industry.
Software Architect @ QSM Security
Senior Lead Software Developer @ jNet ThingX Inc.
Software Architect/Staff Software Engineer/Principal Software Engineer @ Wave Systems
Principal Software Engineer @ Wavexpress
Senior Software Engineer @ Moneyline Telerate / Bridge Information Systems
Software Engineer @ S&W Software Development

Andrew Defee - Director of Web & UX

Summary: experience in business leadership, tech industry and entrepreneurship
Co-Founder @ Totem Inc
Chief Technology Officer @ Fraps Advertising, LLC
Chief Technology Officer @ The Round House
VP Engineering @ Future Tense Central

Tyler Diaz - App Developer

Summary: experience in software development and entrepreneurship
Software Engineer @ MojoTech
Software Engineer @ Teespring
CTO @ Mino Monsters

Lexi Sprague - Product Manager

Summary: experience in entrepreneurship, business management and marketing
Note: daughter of Rivetz's CEO
Co-Founder @ Totem
CEO @ ZoomThru
CEO, Founder @ Etransfr
Market Research and Development @ Scrambls
Intern @ Nuclea Biotechnologies
Marketing Intern/Research and Development Intern @ Wave Systems

Alex Taghavi - Director of Business Development, Europe

Summary: experience in software development, focused on digital assets security
Software Engineer @ Financial Services
Freelance Software Engineer @ Self Employed

Andrew Finch-Craver - Project Manager

Summary: strong profile in tech consultancy, entrepreneurship and business management
Education, Media, and Technology Consultant @ Freelance
Senior Associate @ Amplitude Analytics
Quality Analyst @ Schoology
Co-Founder @ ZipPay
Founder, Owner @ AFC Computers
Information-Technology Consultant, Tutor/Mentor @ Dartmouth College
Technology Project Consultant @ Lakeside School
Board members
---
Bradley Rotter - Vice Chairman

Summary: very strong profile in business management, investment, entrepreneurship and tech industry advising; 36+ years as a Venture Investor.
Co-Founder, Board of Directors @ Entanglement Research Institute, Inc.
Security Advisor @ LAToken
Founder @ WatershipBlue Inc
Advisory Council Member @ Cityzenith Strategic Advisory Council
Member Board of Advisors @ Knightscope, Inc.
Mayor @ Clarksville, California
Board of Directors @ Sequella, Inc.
Board of Directors @ Halo Maritime Defense Systems
Member Board of Advisors @ Merriman Capital, Inc
Executive Chairman @ AirPatrol Corporation
Vice President @ AG Becker

Joe Trippi - Board Member

Summary: very strong profile in campaign consultancy and entrepreneurship
Owner/Founder @ Trippi & Associates
Campaign Manager @ Dean for America
State Director @ Mondale for President
Field Organizing Staff @ Kennedy for President

George Gilder - Board Member

Summary: very strong profile in tech, business management and entrepreneurship
Chairman, Advisory Committee @ ASOCS
Chairman @ Gilder Forbes Telecosm Conference
Owner @ Gilder Technology Forum
Co-Founder and Fellow @ Discovery Institute
Director @ Seldon Technology
Director @ Wave Systems
Director @ Mosaix
Advisors
---
Summary: very strong team of advisors across the fields of blockchain, business development, cybersecurity and consulting.
Matthew Roszak

Summary: exceptional profile in tech, investment and entrepreneurship with vast experience in blockchain industry; sought after thought leader on blockchain technology
Co-Founder @ Bloq (enterprise grade blockchain technology to leading companies worldwide)
Founding Partner @ Tally Capital (Blockchain venture company)
Chairman @ Chamber of Digital Commerce
Founder @ Chicago Blockchain Center
Founding Limited Partner @ Blockchain Capital LLC (The pioneer and premier venture capital firm focused exclusively on the blockchain technology sector and crypto ecosystem)
Board Member @ BitGive Foundation / TrueLook / Onramp / SolidSpace / EBOOST / Enter, Inc
Owner @ House of Blues
Producer @ The Rise and Rise of Bitcoin

David A. Johnston

Summary: very strong profile in tech, entrepreneurship and business development; great experience in blockchain industry.
Chairman of the Board @ Factom
Managing Director @ Decentralized Applications Fund
Board Member @ Omni Protocol Foundation / Aquatic Energy LLC
Co-Founder / Executive Director @ BitAngels.co
Founder / CEO @ Engine Inc.
Chief Executive Officer @ M2B / Wired Fiction
Co-Founder @ Baltimore Biodiesel LLC

Greg Kazmierczak

Summary: very strong profile in cybersecurity, business leadership, technology & product development.
CyberSecurity Consultant @ Independent Security Expert
Embedded and System Security Expert @ iRobot
Acting President / Chief Technology Officer / VP Technology Strategy @ Wave Systems
VP Technology/Director of Engineering @ Wave Systems
Research Scientist @ Siemens
Teaching Fellow @ University of Pennsylvania

Ari Singer

Summary: very strong profile in trusted computing, business development, cryptographic protocols and hardware security.
Co-Founder and Chief Technology Officer @ TrustiPhi, LLC
Chair, TPM Software Stack Workgroup @ Trusted Computing Group
Director / VP, Trusted Computing @ Digital Management, Inc.
Security Architect @ AuthenTec
Director / Products & Services Manager / Principal Engineer @ NTRU Cryprosystems
Cryptologist @ Pitney Bowes

Andy Tarbox

Summary: very strong profile in business management and consulting with 25 years experience in smart card industry.
CEO @ Thornebrook, LLC
Director / Federal Sales & Business Management @ Wave Systems
EVP Operation @ PRIVO
Senior Associate @ Booz Allen Hamilton / Booz and Company
VP Security @ Maximus
President @ Thornebrook Associates
VP Smart Card Technology @ MasterCard International
VP International Sales @ Quadrum

Parity Technologies

Summary: Parity is an infrastructure and innovation focused company building platforms and applications. Parity's work combines cutting-edge cryptography, cellular system, peer-to-peer technology and decentralised consensus architectures.
Partners & Investors
---
Partners
Summary: Rivetz has over 20 partnerships! Several partnerships with rather famous organisations. And many partnerships with blockchain projects, most having rather low market cap though.
National Cybersecurity Center of Excellence (NCCoE)

Collaborating with the private sector on cybersecurity risk mitigation strategies. This partnership is a consortium to contribute expertise to create an example implementation guide that online retailers can implement to reduce fraudulent online purchases.

Parity Technologies

Parity Ethereum is its flagship product, it is the world's fastest Ethereum client that integrates directly into your browser.
VC-funded enterprise based in the UK and dedicated to trust-free technology.

Trusted IoT Alliance

An open source software foundation aiming to help its members exploit commercial value at the intersection of blockchain and IoT ecosystems.

Trustonic

Strategic relationship with Trustonic, giving it access to over a billion devices already in the field.
Trustonic is a was formed in 2012 by blue chip leaders in the semiconductor (ARM) and digital security (Gemalto) industries. Its mission is to protect, enrich and simplify people's digital lives by enabling optimum security on all smart connected devices and associated services and applications.

Telefónica

A leading provider of a wide range of integrated communication solutions for the B2B market, manages globally the Enterprise, MNC (Multinational Corporations), Wholesale (fixed and mobile carriers, ISPs, and content providers) and Roaming businesses within the Telefonica Group. Works in more than 40 countries and has service reach in more than 170 countries.

Factom (traded token)

Factom selected Rivetz "to integrate world cyber-security for the Factom applications".

Abaqus

Provides a network-assisted location & messaging platform (www.myGeoTracking.com) for business applications such as mobile workforce management, mobile fleet tracking & mobile campaign management etc.
Team is comprised of executives from Philips Electronics, Qualcomm and Novell with years of experience.

Agrello (traded token)

Specializing in the intersection of law, legal policies and modern technologies; founded by a team of Estonian lawyers, high-level academics, and information technology experts.

Ammbr (Cancelled ICO - private investment received)

Multi-frequency mesh network which is being deployed globally.

Crip.To (ICO planned)

Company dedicated to providing the highest level of communication security available while protecting the user's identity. Its business model is built on a fee-for-service that eliminates the need to resell user data, as is common with most free apps.

PolySwarm - Decentralized Cybersecurity Consortium (traded token)

The mission of this consortium is to promote blockchain-based security by developing best practices and providing the tools to build solutions from the ground up.

Deconet (traded token)

Creating the protocol for putting licensing and payments around open collaborative projects, specifically open source software, on the blockchain.

Dogezer (traded token)

New generation collaboration and crowdsourcing platform for individuals involved in the creation, promotion, and support of software products.

Enrich Media Group

A simple mobile platform allows you to create your own branded app. Then publish a range of content, interact with your community, monetize and grow your following.

LA Token (traded token)

Blockchain platform that tokenizes and makes tradable assets ranging from equity and debt to real estate and works of art. The marketplace, which was founded in 2013, processed 1,000+ deals last year with 35 banks and investors.

Lucyd (traded token)

Developing ergonomic smart glasses and a suite of apps to power them. This blockchain platform will make it simpler to create, share and experience the AR content.

Odem (traded token)

Creating a global marketplace where students, educators and professionals interested in continuing education can come together and access educational courses. Through this partnership, Rivetz will provide security solutions to ODEM users.

ORCA Alliance (ICO planned)

Platform merging traditional banking and Crypto services into one interface

Rewards.com (ICO planned)

Leverages blockchain technology to offer a universal loyalty token.

Touch Titans

An award-winning interactive agency based in Dallas, TX since 2005. Specializing in custom branded, ground-breaking applications for iOS, Android and Web. Their clients include Microsoft, CNN, National Geographic or Red Bull.

UbiatarPlay

Marketplace where users can connect with avatars across the globe. Avatars become that user's eyes and ears, following commands and live-streaming video directly to that person.

Investors

How was the organisation funded until the ICO?

Self-funded and some angel investment.

Who are the investors?
How much did the investors contribute?
Were the investors contributing in fiat or crypto?
Did the investor get tokens or shares in return?

The original investors got shares.
Online Presence
---
Media coverage - niche & mainstream
Social media attention
Transparency
---
Organization registration & jurisdiction

RivetzIntl. is a wholly owned subsidiary of RivetzCorp.
Incorporated in 2013.
Based in Richmond, Massachusetts.

Special note
Open source or not
Code audited or not
Overall communication

The team communicates well on Telegram, answering all the questions. The project has a strong media coverage but rather low hype on social medias, that's probably why the project isn't getting much attention on the markets.
3rd party ICO reviews
---
You liked this article?
---


Share it, vote it up, re-steem it, comment
Donate ETH: 0x5C3c3C12ba509Bb277D0997A91AdCF9EFf7b439E
Donate Nano (XRB): xrb_1y7u6dhkdc7xoqpbfwzzknszzkfur4zy53937reu4tdktar3k6cx81hogoe7
Article written by Adrien Berthou - founder of ICO Points Analysis