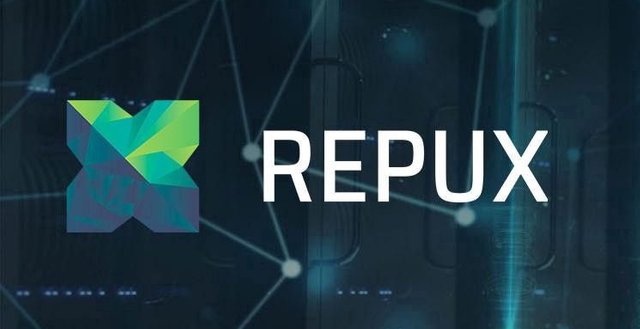 In a nutshell, RepuX is a data marketplace: think of ebay for your data. RepuX ($RPX) intends to be a data collection+marketplace layer, helping anyone (individuals or entities) to share and sell their data to organizations.
This is not financial advice, do your due diligence before investing. And mind the scammers, they are particularly active in the field of ICOs.
Methodology used when creating this report
---
Every article published using this "5min read" format is answering a very specific list of questions.
The list of questions does evolve slightly from one article to another, but stays 90% the same to allow easier read and comparison between projects.
If the answer regarding a given question isn't available on the project's publications (website, white paper, blog, etc) and isn't answered by the team when asked on its Telegram Group Chat (i.e. the team ignores the question or avoids the question asked by answering on an unrelated topic), it is communicated in this report:

some answers will be written as "not disclosed/available"
a comment may be added in the "Overall Communication" section regarding the team's attitude
Basics
---
Official Website
White paper
Short paper
FAQ
Field
Goal

Become a secure, reliable, high-performance data transfer protocol that can be integrated with a wide variety of different applications developed by third parties for use by a number of different industries.
Facilitate the monetization of data through efficient transfers between collectors, developers and users
Allow the evaluation of data reliability and reputation over time.

Description

"protocol level framework upon which various types of immutable data can be commoditised and exchanged between different corporate and individual user parties".
"Combining multiple cutting edge decentralised technologies such as IPFS, Sia and Ethereum/EOS, along with a possible upgrade to a custom high-throughput blockchain".
"Per the Harvard Business Review, individually, most SMEs don't have enough data or expertise to take advantage of AI. A marketplace like Repux helps them better compete with the big boys".
APIs will enable third-party developers to create a variety of different applications on top of the RepuX Protocol.
"combines multiple decentralized technologies such as InterPlanetary File System (or IPFS), Sia, Ethereum, EOS, and offers the potential to upgrade to a custom high- throughput blockchain"
"evaluating the reliability of each entity and each transaction with respect to the data, and with verification by an Oracle system"
Repux will provide

an immutable and transparent data market;
with reputable and useful data;
allowing for the monetization of data by both individuals and entities; marketed and made available to those who really need it; and
with pricing and value determined by the marketplace.
ICO
---
Hard cap
For private pre-sale, public pre-sale and ICO

Pre-sale already raised 5.5 million USD

ICO dates

Pre-sale: 17th of November 2017 to 5th of March 2018

30,000 USD minimum contribution
solely to accredited investors (SAFT)

Public sale: 6th of March to 5th of April 2018

Bonuses

50% bonus - pre-sale - 17th of November 2017 to 5th of March 2018

30,000 USD minimum contribution

30% bonus - 6-12th March
25% bonus - 13-18th March
20% bonus - 19-24th March
15% bonus - 25-30th March
10% bonus - 31st March until 5th of April



Token amounts

500,000,000 = total token supply
250,000,000 = sold to contributors (aim), unsold tokens will be burnt



Token allocation

20% - Presale
30% - Sold during Token Sale (unsold tokens will be burnt)
10% - Rewards Pool
23% - Sold on the platform
12% - Founding Team (3 years vesting period)
3% - Ambassadors
2% - Token Sale bounties


Banned countries

Afghanistan, Bosnia and Herzegovina, Central African Republic, China, Cuba, Democratic Republic of the Congo, Eritrea, Ethiopia, Guinea-Bissau, Iran, Iraq, Libya, Lebanon, Somalia, South Sudan, Sudan, Syria, Uganda, Vanuatu, and Yemen

Token
---
Token trading

date tokens get distributed

ICO audit once ICO is over, tokens distribution once audit is over.



date tokens hit exchanges
exchanges planned to list the token

Token usage

Repux token is the only method to pay for data services in connection with the RepuX Protocol
Buy and sell data on the RepuX protocol
In cases where transactions or reputation ratings would need to be approved by the Oracles, RepuX Token holders could voluntarily put up RepuX Tokens and vote in the Oracle system.
Team members
---
Team summary: all based in Poland, decent profiles, note that most team members also employed at WorkHQ
Marcin Welner - Co-Founder & COO

Summary: 20 years in IT, 12 years in programming. Lead departments of up to 100 people. Extensive business skills in warehousing, logistics, supply chain, e-commerce, inventory management, erp and crm systems.
COO @ WorkHQ
many positions @ INTEGER.PL S.A.

worked his way up from consultant to Software Development Director

Tomasz Tybon - Co-Founder & Chief Growth Officer

Summary: 10 years of experience in SaaS industry with marketing, sales and product development. 6 years of experience in e-commerce, built country's biggest brand and expanded it to India & Turkish market
Chief Growth Officer @ WorkHQ
Director of Sales and Marketing @ DreamCommerce
Marketing and Sales Manager @ DreamCommerce
Marketing Manager @ DreamCommerce
Product Manager @ Grupa Onet.pl SA
https://twitter.com/tomasztybon


Aleksandra Staszewska - Product owner

Summary: 10+ years working as Business Analyst. Big Data enthusiast having in-depth knowledge of Business intelligence and Data Warehouse systems.
Product owner @ WorkHQ
Lead Business Analyst @ UBS
Senior Business Analyst @ Brown Brothers Harriman
Senior Business Analyst @ Asseco Poland

Daniel Kmak - Frontend & DAPP Developer

Summary: a successful, determined and passionate self-taught developer. Very active on Github, prog skills inluding javascript frameworks, solidity, web3.js.
Frontend Developer @ WorkHQ
Course Author @ Packt Publishing
Ember.js expert @ HackHands
Ember.js consultant @ Techolution Mobi
Full Stack Developer @ 'GRRUCA' Gruca Norbert

Przemysław Kocznur

Summary: 10 years of experience as a Software Engineer, PHP Coach, lecturer
Senior Software Engineer @ WorkHQ
Lecturer @ Coders Lab
Lecturer @ AGH University of Science and Technology
Senior Software Engineer @ FreshMail
Head Of Technology @ Opcom
Software Developer @ Eskadra

Krzysztof Duralek - Senior Frontend Developer

Summary: 15+ years of experience in Media and FinTech industries. Various positions from developer, to architect, to management.
Senior Frontend Developer @ WorkHQ
IT Architect, Partner @ Quantoo Sp. z o. o.
Frontend Developer @ Schibsted Tech Polska
Architect & Developer @ Modulus
Senior Developer @ Softhis
Production Department [email protected] iFIN24 S.A.
and more

Dawid Rashid - Frontend developer

Summary: 4 years of experience as Fullstack Engineer (JEE, PHP & JS)
Frontend developer @ WorkHQ
Web Developer @ ICEO group

Taras Bazyshyn @ Senior Android Developer

Summary: 6 years of experience as a Senior Android Engineer in e-commerce industry
Senior Android Developer @ WorkHQ
Team Leader (Android) @ PGS Software S.A.
Android Software Developer @ PGS Software S.A.
Mobile & Web Developer @ Szafa.pl Sp. z o.o.

And more tech profiles...https://repux.io/team.html
Advisors
---
Dr Jay Best

Summary: "expert in cryptopayments, ICOs and dapps ... Named Top Crypto Strategist UK, seasoned board advisor, pioneered decentralized systems and deep learning at MIT"
Advisor and investor in Aragon, Particl, RepuX, Experty, NAGA, ArqBravo Group and others
Chairman @ Cogni Capital

ICO fund and accelerator investing exclusively in solid, well structured, women led or gender balanced non-U.S. ICOs with high yield potential

Chairman and ICO Strategy Advisor @ Strategis Advisory - crypto advisory firm
Crypto Strategy Advisor and Co-Founder @ VentureBoost Group - full service crypto and ICO advisory firm
Advisor @ LEXBYTE.IO
Board Member and Investor @ DominAI Ltd
Technology Strategy Advisor and Investor @ CognifAI
Co-Founder and Advisor @ Hadean
Senior Research Scientist @ MIT

Mateusz Mach

Summary: "Forbes 30 Under 30 winner for his contributions to the hard of hearing community"
Co-Founder & COO @ Opus foundation

world's first blockchain-based music streaming platform - based on Ethereum and IPFS

Co-Founder & CEO @ Nextrope

blockchain software house - Ethereum focused

Co-Founder & CEO @ Five App

world's first sign-language messenger
Poland's youngest person (18 yo) to secure a $200,000 investment round from a VC

Yagub Rahimov

Summary: "Starting his FinTech career at the age of 16, Yagub has established multiple companies in 18 countries with a special focus on alternative investment channels and machine learning"
Advisor to 30+ leading ICOs
CEO and co-founder @ 7marketz Inc. - parent company of 18 brands in 17 countries
CEO & Founder @ NewsOgram

fully automated AI powered and blockchain based smart news assistant with sentiment analysis and fake news prevention

CEO @ AtoZForex.com
Global Business Development Manager @ Cyprus based large Forex broker
Co-founder & Managing Director @ FinTech Startup
Individual Quant Trader @ Individual Quant Trader

Douglas Pike

Summary: "Strong research professional skilled in C++, Blockchain protocol development and Biophysics"
Co-Founder & Lead Developer @ VeriCoin
Scientific Programmer @ Rutgers University
Senior Laboratory Technician @ University of Medicine and Dentistry of New Jersey
PhD candidate in Biophysics

Justin Jovanovic

Summary: advising in many decent ICOs and COO in a notable blockchain project
COO @ InvestFeed
Advisor @ Texcent, NapoleonX, TokenAI LLC, Universal Health Coin, BlockMesh, Gimmer
Risk Management @ World Trade Securities

Risk analysis for 100-120 proprietary traders

Sales and Marketing Manager @ ArtAssure Ltd.
Partners and Investors
---
Partners

WorkHQ (5 years contract)
Fung Yu CPA currently in pilot. fungyucpa.com
Dascom currently in pilot. dascom.com.cn

Many partners

Troutman Sanders LLP - legal
Melrose PR - a public relations and creative marketing agency

Investors

400,000 USD + extra equity raising
The extra equity raising involved funds, crypto investors and retail investors.


Online presence
---
Media coverage - niche & mainstream

Some coverage in both crypto and mainstream medias


Social Medias

Telegram
Twitter
Reddit
Medium
Bitcointalk

Market size

"According to the World Economic Forum, SMEs represent over 95% of firms, account for 70% of employment and contribute 53% of GDP globally"
"Repux is well poised to take advantage of the reliance of machine learning, big data and artificial intelligence on large-scale aggregate data and to drive innovation"
"Machine learning based analysis is projected to grow by over US$200 billion over the next few years. It is big business rooted in the availability of big data.", RepuX wants to provide the data to this field.
Product status & transparency
---
Product status

"Working product & 3 pilot companies: The marketplace is live ... The companies represent a reach of millions of SMEs"

Transparency

Organization registration & jurisdiction

Panama
The RepuX Foundation is a Panama non-profit organization established in October 2017 with offices in New Horizon Building, Ground Floor, 31⁄2 Miles Philip S.W. Goldson Highway, Belize City, Belize.


Open source or not

Not disclosed


Code audited or not
Overall communication

Rather clean and clear communication. The team was answering honestly on the Telegram group chat.
3rd party ICO reviews
---
You liked this article?
---


Share it, vote it up, comment
Donate ETH: 0x5C3c3C12ba509Bb277D0997A91AdCF9EFf7b439E
Donate Nano (XRB): xrb_1y7u6dhkdc7xoqpbfwzzknszzkfur4zy53937reu4tdktar3k6cx81hogoe7
Article written by Adrien Berthou - founder of ICO Points Analysis