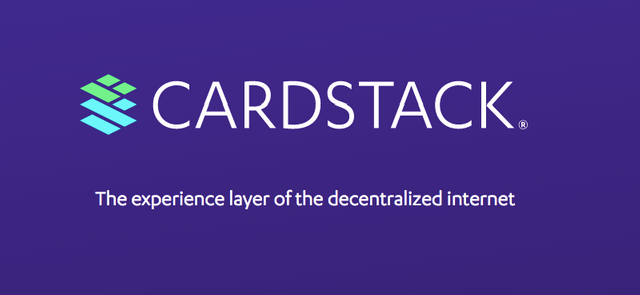 A massive, extremely ambitious and complex project. This might seem "too ambitious", trying to do too many things. However, CardStack has a high quality white paper, some big names in the team, an oversubscribed pre-allocation, a very big Telegram group, and a clear communication. Some weak points: undisclosed advisory team, undisclosed full-time team members, and lack of media coverage.
This is not financial advice, do your due diligence before investing. And mind the scammers: they are particularly active in the field of ICOs.
Methodology used when creating this report
---
Every article published using this "5min read" format is answering a very specific list of questions.
The list of questions does evolve slightly from one article to another, but stays 90% the same to allow easier read and comparison between projects.
If the answer regarding a given question isn't available on the project's publications (website, white paper, blog, etc) and isn't answered by the team when asked on its Telegram Group Chat (i.e. the team ignores the question or avoids the question asked by answering on an unrelated topic), it is communicated in this report:

some answers will be written as "not disclosed/available"
a comment may be added in the "Overall Communication" section regarding the team's attitude
Basics
---
Official Website
White paper
Short paper
TGE page
Fields

Foundational layer + Marketplace + Productivity

Goal

Break down app silos by creating a decentralized software ecosystem (for DApps)
CardStack = Zappier/IFTTT + DApp store + Raiden + DApp framework (i.e. Azure Blockchain as a Service)

Market size

Massive considering the aims of the project, so worth billion of USD.

Description

Card is an ERC20 token
A "full stack" application framework to reach mainstream users
Coordinated via open governance of decentralized protocols
Users of Cardstack Hub

Mix and match multiple dApps and cloud app - without worrying about a mess of separate cloud subscriptions or utility tokens
Create amazing new workflow and app combinations
Get started quickly with fiat currency: no crypto expertise required

Marketplace or decentralized software market

distributes rewards fairly among the creators of the software and the open-source communities supporting them
a buyer of applications enters into a direct deal via smart contracts, which coordinate a diverse network of software development teams, cloud hosting providers, and app coin-backed protocols.
The buyer offers to cover all the material costs of running the app, as long as the cost is directly linked to the usage. The buyer will also pay a royalty that is split between those who developed the software, as a reward for initially creating and continuously supporting all the components making up that particular application.

Cardstack Framework

a comprehensive SDK for building powerful, cohesive blockchain apps.
At the core is Cardstack Hub: orchestrates data and value transfer across multiple blockchains and the cloud
Drop in ready-touse functionality like searchable indexes, realtime notifications, uniform user permissions, flexible containerized deployment, and much more.
Everything is extensible, and is 100% open-sourced

Tally protocol

An aggregation protocol
Proof-of-usage messages that are efficiently validated and aggregated off-chain before reporting the final payment splits back to the smart contract on-chain - dramatically improving the experience and reducing the demands on the Ethereum blockchain
Gives dApps the power to perform complex computations to organize large networks of users — such as batching payments, counting votes, and rewarding good work

Miners

Unlike Bitcoin - which forces miners to solve useless math problems - Cardstack analytic miners help calculate the reward function of who gets paid out what, while sifting out spam, making the system fair and resilient.
Tally miners can use GPUs already deployed in the crypto world
ICO
---
ICO announcement and updates
Hard cap
For private pre-sale, public pre-sale and ICO

Dates

Batch A (early contributors) =
Batch B (pre-allocation) = March 6th, 2018
Batch C (crowd fundraiser) = Q1 2018, exact date pending

Bonuses (max bonus?)

Batch A (early contributors) = 20% bonus
Batch B (pre-allocation) = 10% bonus
Batch C (crowd fundraiser) = no bonus

Token amounts

6 billion CARD = Token Generation Event.
10 billion CARD = maximum number of Cardstack Token.

Token allocation

40% for contributors
8% airdrops
15% Cardstack syndicate team reserve - 4 years vesting
7% Advisors and agencies
20% Cardstack foundation reserve - 5 years vesting
10% ecosystem initiatives

Banned countries

United States, Iran, North Korea and Cuba
Token Trading and Usage
---
Token trading

date tokens get distributed

up to 30 days after the TGE

date tokens hit exchanges and exchanges planned to list the token

not disclosed yet

Token usage

a hybrid token acting as a utility token, a work token, and a reward token
utility token allowing end-users and businesses to use applications that interact with multiple blockchains, decentralized protocols, app-coin-backed dApps, and cloud- based services while paying a single on-chain transaction fee
software makers earn tokens from a reward pool
Team
---
Note that there are only 8 employed full-time team member (4 of which are engineers). The rest are consultants.
The names of the 8 full-time team members is still to be disclosed (at the time of writing).
Many of the team members worked with Chris Tse in previous organizations.
Chris Tse - Founder & Head of Product

more than a decade of experience leading R&D and innovation teams for Fortune 500 companies
co-founder @ Monegraph - bridges existing music databases and blockchain-based registries
co-founder @ Dot Blockchain Media - decentralized media markets with a combination of cloud and blockchain-based tools

Ed Faulkner - Lead Developer

Extremely strong technical profile
Member @ Ember Core Team
Creator of LiquidFire
Founder @ Polynomial LLC - consultancy that leads ambitious, strategic software development projects
Founder and CTO @ BraveLeaf
Founder and CTO @ Clericare
Software Consultant @ MIT Media Lab
Senior Software Engineer @ Akamai Technologies
Master in Computer Science @ MIT

Hassan Abdel-Rahman - Senior Blockchain Developer

A very strong technical profile with 2 decades experience.
Senior Software Engineer @ Monegraph (with Chris Tse)
Principal Engineer @ McGraw-Hill Education
Co-Founder @ AppBox LLC
Technical Lead @ Flatirons Solutions
Various tech positions (98-2006) @ Sun Microsystems

Justin Thong - Data Scientist

Young profile, freshly out of university
Researcher @ University of St Andrews
Researcer Mathematics @ MIMOS Berhad
Author of the "Proportional Attribution and Allocation Model" Paper

Ken Rossi - UX Lead

Principal, Product & User Experience (UX) Design @ Liquid New York
Creative Director @ USTA / US Open
Principal @ Kasei Sports Inc
Design and UX @ Civil Engines Research, LLC

Chris Gardella - Lead Designer (freelance)

Creative Director (freelance) @ Monegraph (with Chris Tse)
freelancing @ dotBlockchain Music (with Chris Tse)
Creative Director (freelance) @ Fly Labs inc.
Art Director (freelance) @ Red Antler
Art Director (freelance) @ HD Made
Art Director (Freelance) @ Area 17
Art Director @ Apple

Wilfred Chan - Managing Editor

Social Editor @ Fusion Media Group
Co-founder @ Still / Loud
Writer @ Gizmodo Media Group
Writer / Producer @ CNN

Will Bagby - Senior Developer

Senior Developer @ Monegraph (with Chris Tse)
Senior Developer @ McGraw-Hill Education
Developer @ Bloomberg LP

Aaron Sikes - Senior Developer

Previously worked @ Dockyard, MOTU, Hubspot, HedgeServ

Alex Speller - Senior Developer

Previously worked @ Nature Publishing Group

Venkat Dinavahi, Developer

Masters in Management Science & Engineering @ Stanford University

Maximillian Kirchoff - Interaction Designer

Previously worked @ Lifion, ADP, Google, The Bold Italic

Isla Bell Murray - Interaction Designer

Creative Director @ Bustle
The Bold Italic
Findery

Jacqueline Thong - Head of operation

Previously worked @ Vestadia International, Advisoray (with Chris Tse)

Balint Erdi - Senior Developer

Author of "Rock and Roll with Ember"

Katrin Nusshold - Editor

Previously worked @ Pluto Vermögensverwaltung GmbH and as a Freelance Writer

Anne Wright - Event Producer

Director of Events and Production @ Women in the World Media
Previously worked @ Tina Brown Live Media, and NBA Entertainment

Steve Bobrov - Senior QA Engineer

Previously worked @ BusinessWeek, Bear Stearns, Citigroup
Advisors
---
Advisors still have to be announced

Partners and Investors
---
Partners
Investors

No investor support (Angel, VC, else).
No answer given when I asked how the project was funded until it raised money through the ICO
Online Presence
---
Media coverage - niche & mainstream

Decent coverage in the crypto medias
No coverage at all in the mainstream medias

Social medias

Twitter
Reddit
Medium
Telegram
Product Status and Transparency
---
Product status - MVP, testing, alpha, beta, live?

The core architecture and components of Cardstack have been under continuous development for 3+ years.
They have been deployed in production in both enterprise and open network environments.

Transparency

organization registration & jurisdiction

Cardstack Foundation is a non-profit foundation based in the Canton of Zug, Switzerland.

Other organisations that are part of CardStack

card.space
Monegraph
Dot Blockchain Media
CardStack Sundicate
CardStack Foundation
CardStack Institute
CardStack Studio
CardStack Financial
CardStack Live

open source or not

Yes.
"Everything is extensible, and is 100% open-sourced"

code audited or not
overall communication

Clear communication via the different online channels (helpful team on Telegram), however there isn't much third party coverage yet so CardStack might want to work on that.
3rd party ICO reviews
---
You liked this article?
---


Share it, vote it up, comment
Donate ETH: 0x5C3c3C12ba509Bb277D0997A91AdCF9EFf7b439E
Donate Nano (XRB): xrb_1y7u6dhkdc7xoqpbfwzzknszzkfur4zy53937reu4tdktar3k6cx81hogoe7
Article written by Adrien Berthou - founder of ICO Points Analysis