Teather's Treasury Wallet Suffers Hack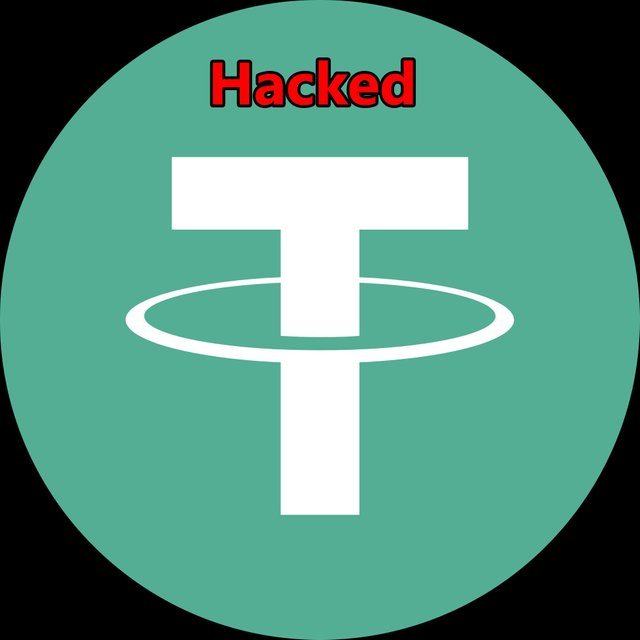 Two days ago Tether suffered an attack on their Tether treasury wallet, allowing a hacker(s) to siphon off $30,950,010 USDT (US Dollar Tether). The USDT was sent to an "unauthorized" Bitcoin address. Tether explicitly stated that they will not redeem any of the stolen tokens, and our currently in the process of token recovery to prevent them from entering the ecosystem.
The wallet Tether said the attacker is holding the funds in this wallet address:
16tg2RJuEPtZooy18Wxn2me2RhUdC94N7r
Don't Panic
Before you go 'market sell' all your shitcoins, know that Tether has already provided a patch of the Omni Core to the community. The patch will prevent the attacker's address from moving the stolen coins. Tether strongly urges any Tether integrators to install the software immediately to prevent loss. For those wondering, Omni Core is the software used by Tether integrators to support Omni Layer transactions.
Tether also stated that if you receive these tokens from the above address, or from any downstream address that receives the tokens, to not accept the tokens. They will not be redeemable by Tether for USD. Tether has listed steps as to how it will address this issue.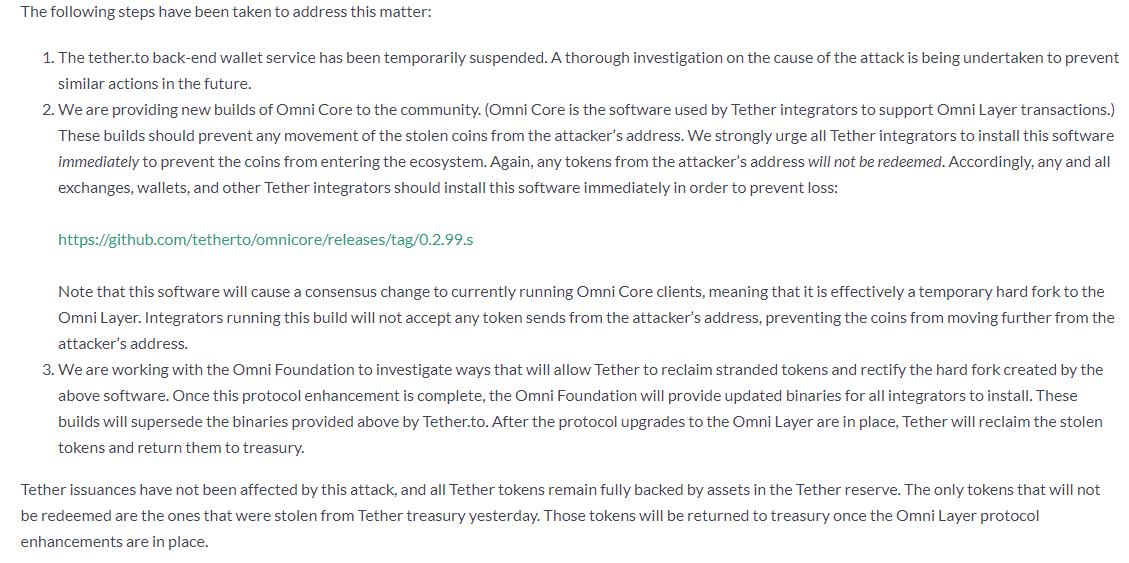 Tether price is still at $1.00, though today saw more volatility in the price than the previous week had.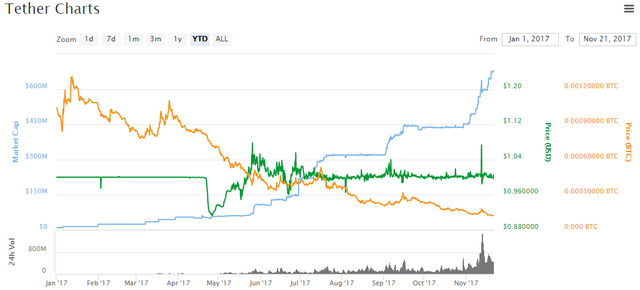 Tether chart courtesy of Coin Market Cap
What to Expect Going Forward
There will most likely be an adverse response by the crypto market once the news becomes known. This will present a good oppourtunity to trade off the FUD (Fear, Uncertainty, Doubt) spread around by the hack. Expect to hear ridiculous rumors of what will happen to Tether. The best way to navigate all the FUD is by Doing Your Own Research (DYOR).
Our friend Warren Buffet reminds us:
"Be fearful while others are greedy, and greedy while others are fearful."
More than likely any market pull back will present some nice buying opportunities across the market. DYOR and pick your winners if there's a dip. Look for a price floor on Bitcoin, as generally most Alts will bounce back once Bitcoin bounces.
Expect any dip in Bitcoin to be eaten up quickly like the past few dips ($1,800 in June; $3,000 in September, and $5,500 just over a week ago.) The total cryptocurrency market cap has already shed about $13 billion (at the time of writing) from it's all time high so far of $246 billion per Coin Market Cap data. Don't be shocked to see a pull back of the crypto market cap below $200 billion.
Author's note: By the time I woke up in the morning to do my final review of this post the market had appeared to recover and show no signs of any serious correction. At the time of posting the total crypto market cap was $242 billion.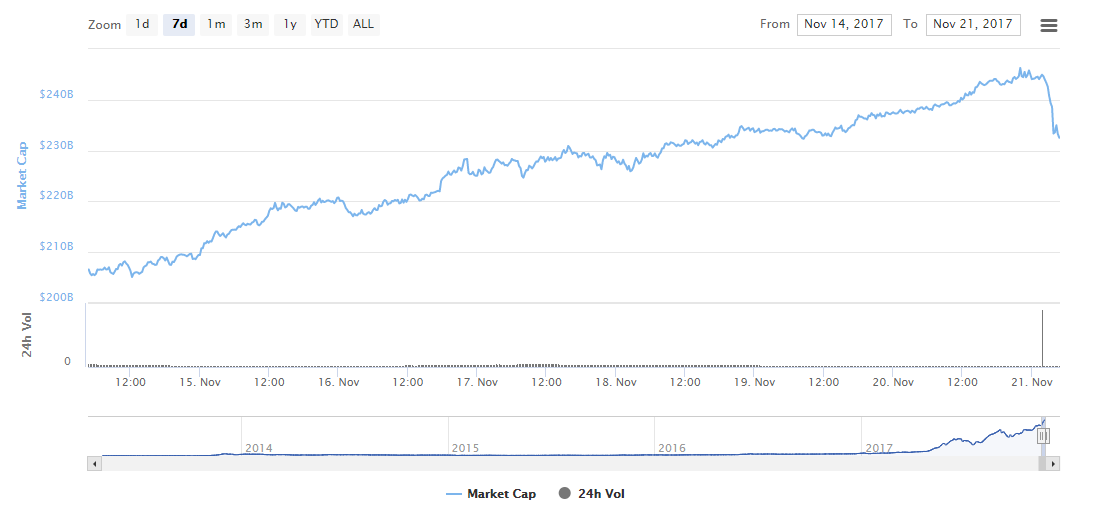 Seven day view of Tether courtesy of Coin Market Cap
At the end of the day it is up to you to navigate the markets. These few paragraphs from Crypto Hustle (I urge everyone new to crypto to read this article. Covers all the basics.) explain it perfectly:
"You should always conduct your own due diligence instead of blindly buying coins that are shilled from traders on social media. If you don't understand the risks, market behaviour and technical analysis then you are the low hanging fruit that will lose money.
The markets are a zero sum game so not all traders get to be a winner. The markets are a meritocracy so take responsibility for your actions or you will lose. There are many good traders who share ideas on social media and there are also many wolves who want you to buy their expensive bags.
Crypto is about being your own bank and self governance. If you act like a sheep and blindly follow then you are missing the point entirely. Your reward shall be measured by the effort that you put into your study and training. There are many great courses and trading communities that you can join to learn more. Also avoid all pump and dump groups because these are scams. "
If I'm wrong, prepare yourselves for a long winter.
If you liked this content, please upvote, comment, share, and resteem it!
Follow me @investoranalysis
Thanks!
Disclaimer: This is not investment advice, always do your own research. It is very important to do your own analysis before making any investment based on your own personal circumstances.