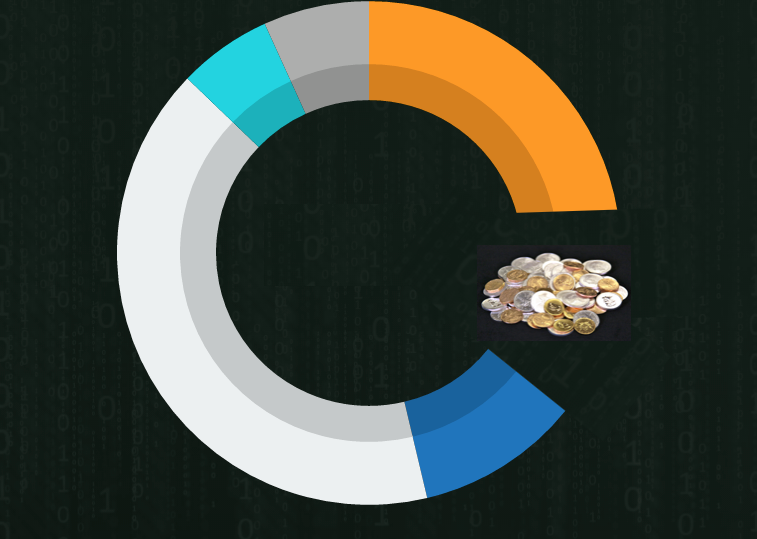 You've heard the people you look to for financial advice say it over and over again: "Be sure to take some profits." But when the cryptocurrency market is booming, it can be very difficult to take even a small fraction of your portfolio off the table. Although we don't like to admit it, greed and FOMO (Fear of Missing Out) encourage us to keep every last penny in the market in the hope that those pennies will multiply the value of our portfolio even more. "Why should I convert those 4 Ethereum into $1,000 dollars, when those 4 Ethereum will be worth $1,500 dollars in a couple weeks?" Does this sound familiar to you? If it does, you probably also recognize the disappointment, and even panic, that comes when a bullish movement comes to an end, and the market corrects the value of those 4 Ethereum to $700 dollars or less. I know that I'm personally very familiar with these feelings.
All price spikes come to an end, even in cryptocurrency. While most people see price spikes as an opportunity to keep earning more, the inevitable pullback offers an equal, if not better opportunity - to lock the profits in, and employ them elsewhere.
Many cryptocurrency investors are very good at spotting a currency that is undervalued relative to other currencies, or that has experienced a recent selloff and is primed to take off again. But those same investors are not aware of another asset class that is far more significantly undervalued, with potential for big profits. Furthermore, this other asset class has the same attributes cryptocurrency traders appreciate: scarcity, fungibility, rarity, divisibility, security, etc. This asset class is precious metals, such as gold and silver.
Gold and silver prices are extremely low right now. So low, that the price of silver is barely more than the cost of mining and processing it. Gold and silver are essentially on sale - a once in the lifetime kind of sale - and their price cannot go much lower. This sale price represents an amazing opportunity to diversify your portfolio into an asset class that has all the properties you love as a cryptocurrency investor, as well as an opportunity to convert your profits into something other than fiat currency, while protecting those profits from loss. Again, gold and silver are so cheap right now, it is highly improbable they will drop much further. Certainly the value of gold and silver is far safer investment than deflationary fiat currency can ever be.
If you are tempted to take profits, but are reluctant to do so because of FOMO, or you hate the idea of converting your crypto to fiat, consider buying gold and silver. They're not as exciting as crypto, but their combination of cheapness and price safety are an excellent way for you to secure what you've worked hard for, as well as make a significant profit when their prices start to move again. The great news is there are gold and silver dealers which will accept bitcoin as a form of payment, and you can convert your profits into tangible savings in the time it takes your Bitcoin transaction to clear the network.