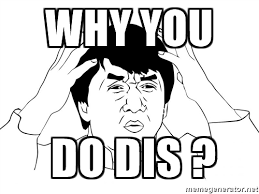 Today is an incredible day for the people that participated in the DragonChain ICO.
1- We got our tokens
2- Dragon got listed on EtherDelta
3- Around 300% to 400% profit VS ICO price
But still, I am amazed that people are selling their dragons...
Why would you sell your dragons when you can :
See that there is a huge demand (again 300% in half a day)
5 projects in incubation, with one starting this month
A 1 year roadmap since the project opened in 2014
Originally founded by Disney
April milestone Deterministic Smart Contracts
Pricing mooning but it´s only available on EtherDelta (what´s gonna happen once on Bittrex or Binance) ?
Based in US, in a tech pole (Seattle, between were Bittrex is based)
Signed FlayPlay deal before the tokens were even distributed ... (They are based in Seattle)
Please explain to me WHY anyone would sell ?