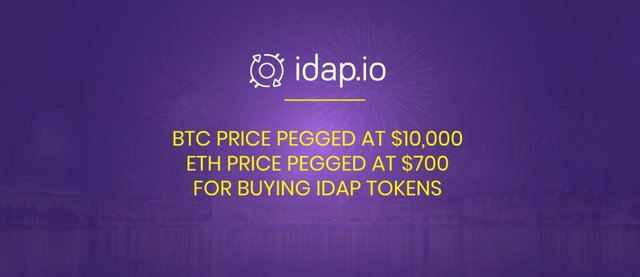 Hello everyone!
We have a very important announcement to make. After multiple requests from many in the community who were interested in buying IDAP tokens but were waiting for the crypto prices to increase, we have decided to fix the BTC and ETH price at $10000 and $700 respectively.
You can now buy IDAP tokens at 25% bonus while getting the benefit of a pegged BTC price of $10,000 and ETH price of $700.
Please note that if you have already contributed in the pre-sale, all extra tokens will be transferred manually, after calculations based on the pegged prices of BTC/ETH. You will receive all extra IDAP tokens adjusted for the pegged price on or before 6th August, 2018.