Voyager, The Coinbase Killer -- New "Feeless" Exchange Giving Away $25 in BTC
Voyager,
no we're not talking about your favorite ship from Star Trek ...
Voyager is a new exchange launched by Uber's first CTO, Stephen Erlich.
Voyager is looking to dethrone Coinbase, the undisputed king of US based exchanges by offering
Feeless Trading
Seamless integration with bank accounts
a User Friendly trading app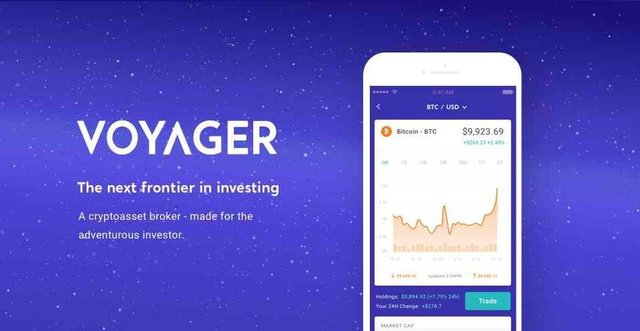 Voyager is in the midst of launching their beta product and expects to go live in Q1 of 2019.
They are currently giving away $25 in BTC(US).
In order to claim your reward, you must
Sign up for an account with Voyager
Confirm your email
Wait for Voyager to go live in your State
You can also make an additional $25 for each friend you refer! (up to 100)
Voyager is an exciting project
Feeless trading gives them a serious competitive edge over Coinbase, the go-to exchange for US residents.
With an experienced team and strong financial backing, Voyager stands an excellent chance of success.
Giving away free Bitcoin to all of their new users is simply icing on the proverbial cake.