Introducing CoinBundle Exchange | One Click - Dozens of Cryptos - Zero Fees | Review + Airdrops + Bounty
Hi dear steemian, I am here today with an another useful informative article about a real investment project. I hope you all will like it and take benefit from it. This platform is " CoinBundle" Let's talk about it.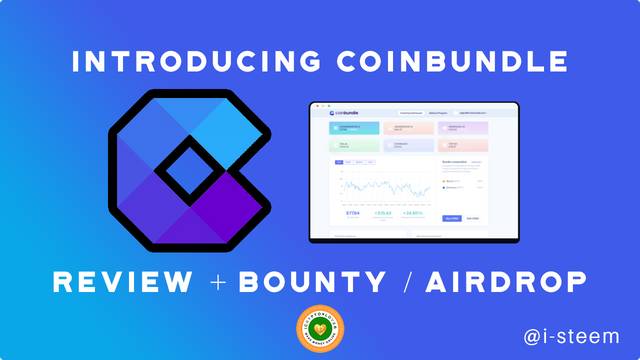 Basically, CoinBundle is like a Investment fund type project. It is also an exchange itself but better than a normal Crypto exchange. It has some unique features and usability. We can invest and buy Cryptocurrencies with CoinBundle but not like other exchange. They have some pre made groups of Crypto Assets. We can buy those groups as per our choice. They call it Bundles. In every bundle there are many Crypto assets. So it is very easy for a novice investor to figure it out in which bundle to invest. Each bundle is carefully crafted by experts to match our investment needs and preferences, whether its your risk profile or your beliefs. A very strong and experienced team is behind this project. They have the simplest and most user friendly UI in the maket. The super special feature of this project is, our investments are secured and insured by Kingdom Trust, the global leader in assets Custody. And that also Free of Cost. So isn't it amazing!!

Now everyone Can Invest in Crypto without Technical and Fundamental knowledge. CoinBundle doesn't charge any fees for buying and selling of Crypto Bundles. Thus, giving us the highest possible return on our investments. We can invest in dozens of Crypto Assets just in one click.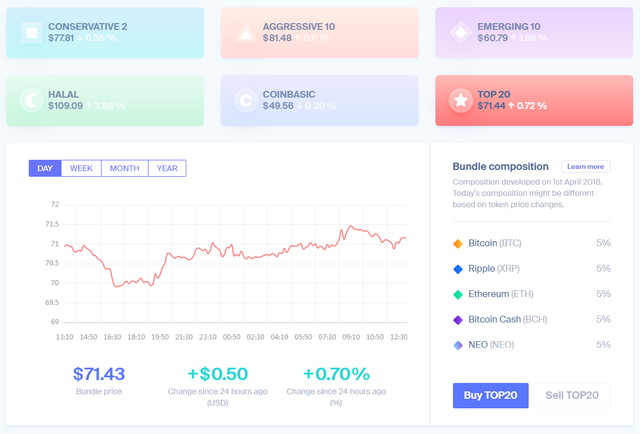 Screenshot of Real CoinBundle Platform
CoinBundle have two different platforms. One for Airdrops and training of their trading platform that is Beta and Second is real investment platform. Both have same functionality but in Beta version we can complete social tasks and earn rewards plus we can learn how to buy and sale bundles. We are given daily Beta$ which is a demo virtual currency in Beta version of platform with which we can buy Bundles. Every bundle has its unique price. Each bundle is composition of several Crypto coins/tokens. CoinBundle has its own Native token called BNDL also which we can also earn from doing trading on Beta platform.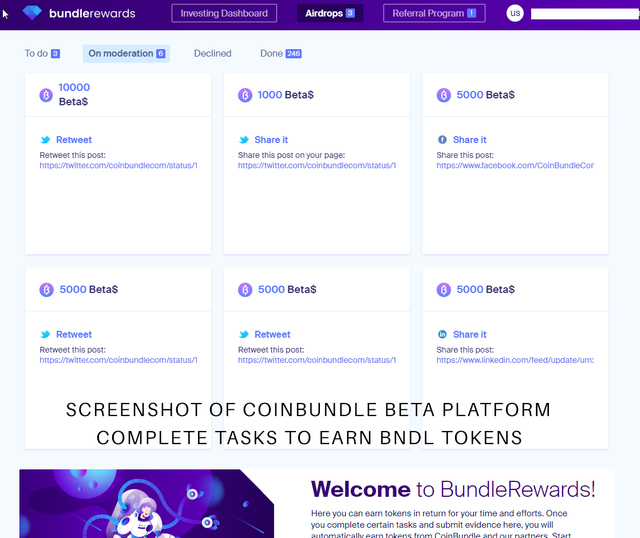 -:Talking About Bundles :-
Currently CoinBundle's real investment platform has 6 Bundles.
Conservative :- This bundle has two Crypto Assets e.g. Bitcoin and Ethereum, both with 50% composition. This bundle is for those people, who want to dip their toes into cryptocurrency investment with the lowest of risks. The bundle contains an equal split in terms of value, of Bitcoin and Ethereum.
Aggressive :- This bundle contains total of 10 of Crypto assets. As its name implies, this bundle has a slightly more aggressive strategy to crypto invest as compared to the conservative bundle. It contains BTC and ETH, as well as 8 other coins from the Top 20.
Emerging :- This bundle contains 10 Crypto coins including BTC and ETH. This bundle has very promising project coins, mostly new ones. If you are experienced at some level in crypto market and think positive about future of Crypto this bundle is good to go.
Halal :- This bundle has only two coins in composition one is Bitcoin and other is Stellar. The Halal Bundle is the world's first bundle of digital assets compliant with Islamic Finance. Each asset in the bundle is meticulously researched to ensure adherence with the core tenets of Muslim investing, and requires sign-off from a leading religious scholar. The bundle currently consists of Bitcoin, which was declared Halal in April 2018 by Muhammad Abu-Bakar of Blossom Finance and Stellar which received Sharia Compliance Certification from the Central Bank of Bahrain in July 2018.
CoinBasic :- This bundle consists of 5 Crypto Assets. This bundle is for those who want to get instant access to the top 5 commonly accepted coins. CoinBundle is offering a cheaper and easier-to-use efficient version of this bundle. Investing in this bundle will allow you to save a good amount on fees you would generally pay, getting up to 25% higher returns over the investment's lifetime.
Top 20 Coins :- This bundle contains top most 20 Crypto assets those have higher market capitalizations and huge strong communities. All the coins in this bundle have equal 5% share. This bundle has high volatility and most aggressive reward risk factor

CoinBundle provides so many payment options for purchase of bundles. We can purchase Bundles via Credit/Debit Card or via Cryptocurrencies also. We can sell our bundles at any time and withdraw fund to Bank account also. Users have to pass only basic Verifications for start trading.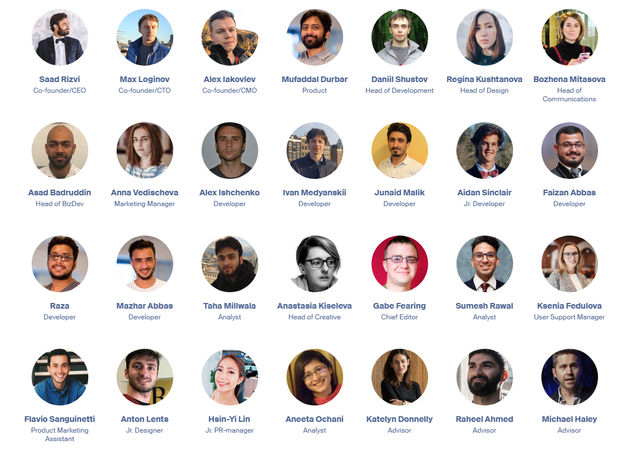 Experienced and Strong Team
Moreover, Good News for Bounty Hunters. CoinBundle has also started Bounty program on Bitcoin Talk forum. Everybody can Take part in it and earn handsome amount of BNDL tokens without investing. You can join Bounty from THIS LINK. In addition to this there is also Bundle Referral 3.0 program. In which you can earn $ 5 for every friend who invests at least $ 100 on the CoinBundle Platform. You can invite as many friends as you like. Reward is unlimited. One more important we can login to both platforms with same login credentials.

You can use same login credentials for both sites
= More Useful Links about this Project =
Official Website | Official Telegram Channel | Official Twitter | Investment Platform | Official Telegram Chat | Official Medium | Whitepaper | Smart Contract
---
Thanks for reading my blog. If you like this post, please upvote and resteem. Dont forget to comment. I always need your suggestions for better blogging. Thank you all for reading post and giving me your precious time and effort. Do checkout my other posts also @i-steem .


My Blog | My Twitter | My Telegram Channel | My YouTube Channel

---