April 2018. Everything seemed to be going so well. After a tumultuous 3 months to the start of 2018, positive sentiment and optimism was finally starting to return to the market.
First there was STORM. Then ELF made a run. Suddenly it was alt-season. Even Dentacoin boomed.

What does DENT even do?
Had we found the bottom?
Money began to pile back into the market and Bitcoin surged 50% over the month, bringing many alts with it. Was this the rally we were all looking for? Are we into the 'disbelief' section of the market cycle?
The bull run lasted exactly a month from the 4th of April to the 5th of May.
Bitcoin has shed 15% since then, with many alts down 20–30%. The fearmongers amongst us are coming back.
Mt Gox selling BTC!!! Korean crackdown on Upbit!!*
It all makes you wonder, does the old saying "Sell In May and Go Away" apply to crypto too?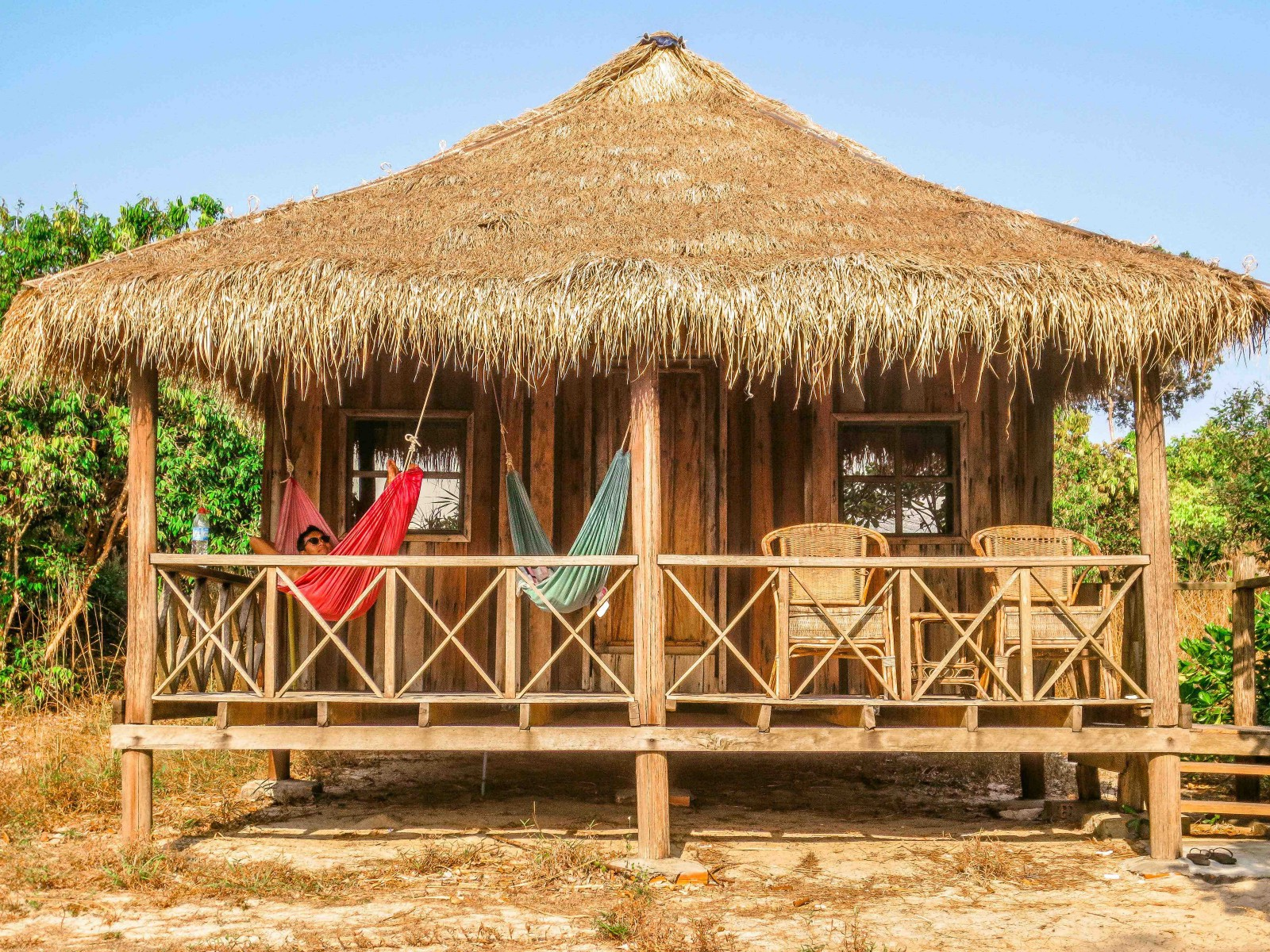 Me on a tropical island paradise. Simpler times.
The most important thing in trading: learning from experience
It's a sea of red out there.
On days like these, most of us want to run and hide. Something deep inside tells us to ignore crypto altogether in a quasi-state of denial. You'll read posts promoting the 'go outside, go to the gym, go live your life' mantra, with the belief that the market will return stronger than ever and your current unease will be washed away.
There is some inherent truth to this in that you shouldn't obsess over your investments and become too emotionally involved.
But that is where I draw the line with this mentality.
What happens if we ignore the down days and turn off in the bear markets? We miss crucial learning opportunities to understand what went 'wrong', and we miss the opportunity to become better prepared for the future.
How could you have better prepared yourself for the past week's losses? How could you have mitigated and minimized the fallout?
If you had reduced your holdings in alts and moved more into BTC (or fiat if you're so risk averse), you would be much less in a sea of red at the moment and more in, say, a sea of orangey-yellow.
And the only way of knowing what to do in future, is to look at the present and to learn from it.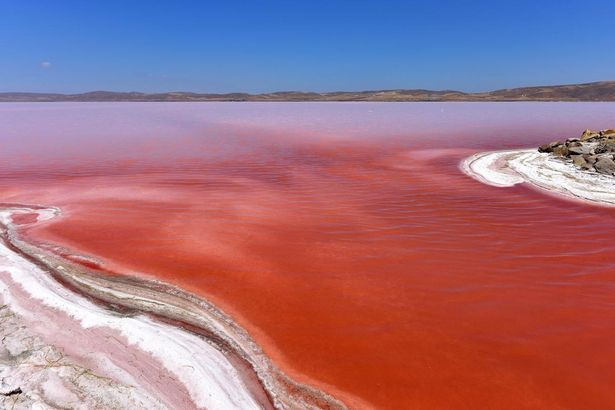 The real red sea
Here's what happened to BTC in April
No matter how much you hate Bitcoin and may think it is flawed, outdated, 1st gen, or will be superseded, it is an important indicator of the overall market.
A surge in BTC may drag up the entire market in a 'global bull market', or cause alts to fall sharply as money moves into BTC hoping to catch the wave up (BTC Bull Market). A fall in BTC causes widespread FUD, with alts often falling more significantly (Global Bear Market).
This is why it is so important to look at what BTC is doing, even if you do not have a large holding in it or any interest in it's success as a currency.
So, what did BTC do in April?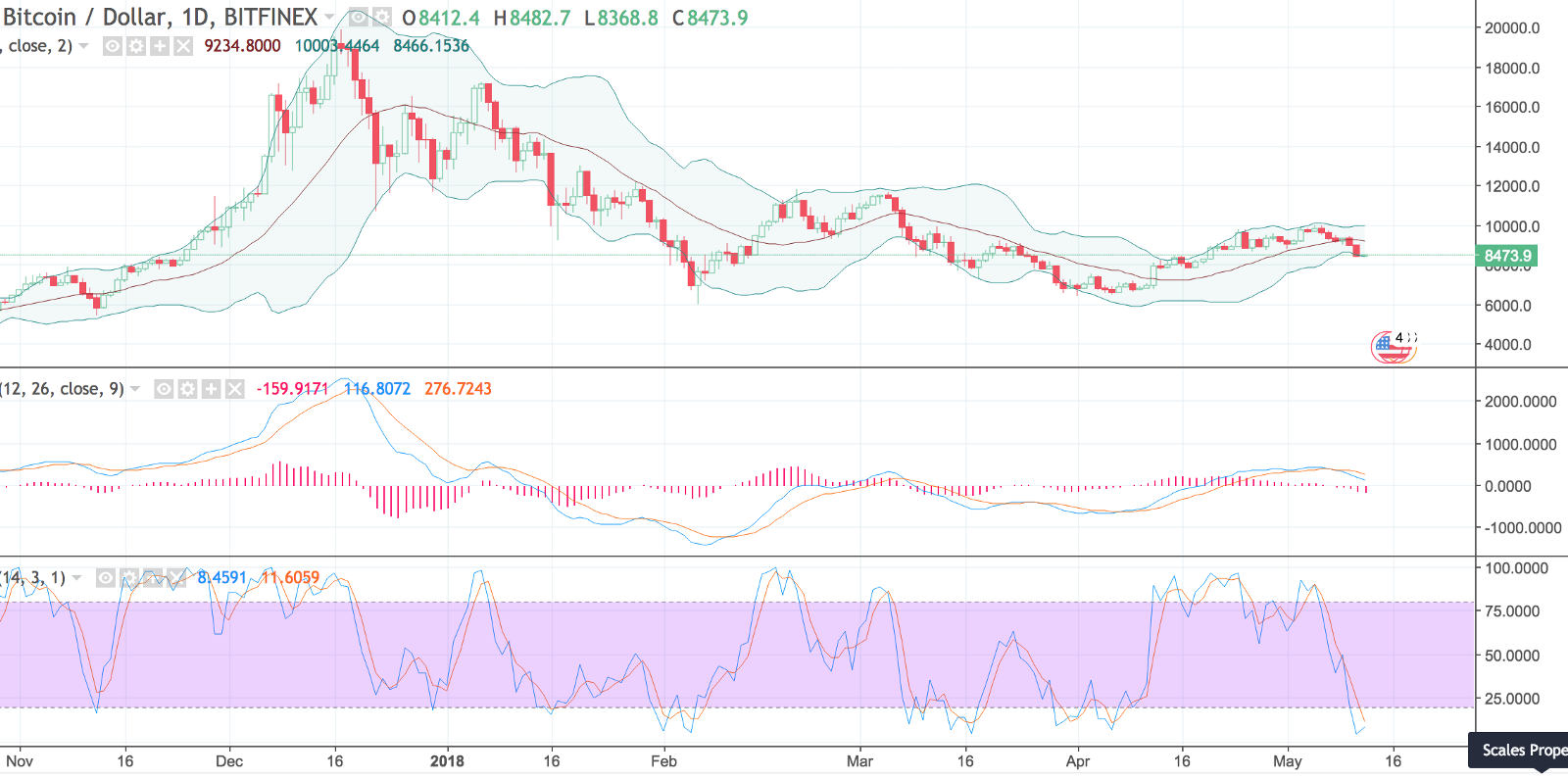 BTCUSD daily chart
4th April: 6610, speculation that we had found the bottom. RSI ventured into the oversold region 3–4 times over a period of 2–3 weeks prior.
8–10th April: looking at the daily chart, there was a MACD crossover on the 8th of April followed by the MACD histogram becoming positive on the 10th of April.
12th April: sharp spike from 6750 to 8080 with a spike in volume traded
16th April: price action moved above the EMA, which also flat-lined to suggest the downtrend was broken
From there, BTC surged to be continually above the EMA for another 18 days with MACD in the positive. During this whole time, RSI remained in the overbought region up until today when the RSI is now oversold
So what happened this time around? Why are the bears back?
Disclaimer, nobody really knows what they're talking about in crypto. But if you were to make an educated guess, this is a market retracement that we are currently experiencing.
Think about it, 3 month bear market that has been one of the biggest and longest corrections seen recently followed by a sudden 1 month rally gaining 50%.
The rally was always going to run out of steam.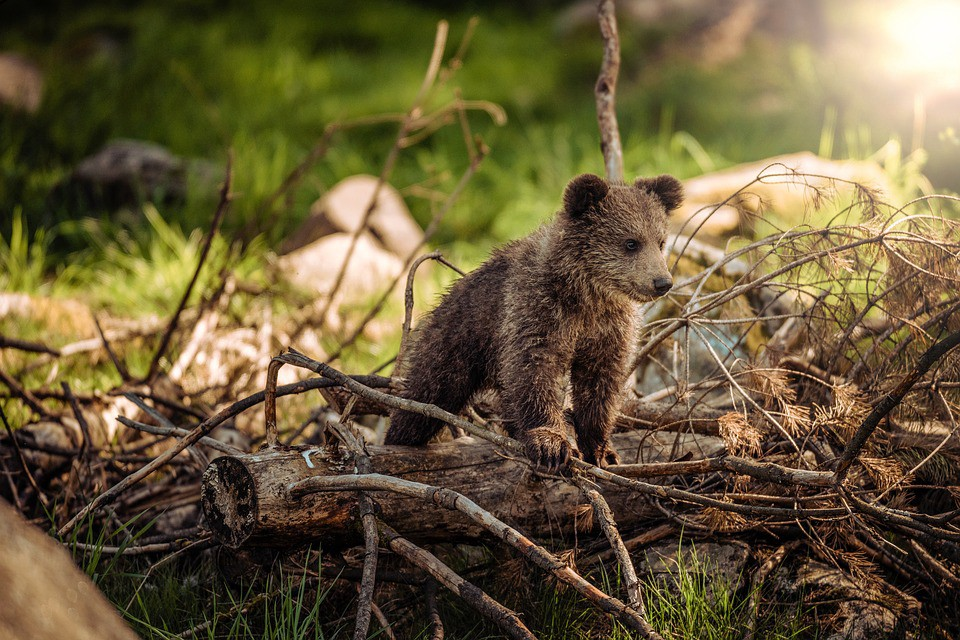 What's everyone got against bears?
Go back to basics
When times are tough, go back to the basics.
If you haven't written a bunch of rules to trade by, I strongly urge you do so now. As you go along in your trading journey, you will add 'pearls of wisdom' every now and then and the list will grow.
Think of it as your trading bible, or your ten commandments of trading.
When times are tough, these commandments remind you of what you have learnt along the way from personal experience and stops you (hopefully) from making rash or bad decisions based off emotion.
For me personally, I was reminded that I am a contrarian investor. As much fun as it is watching BTC soar, tough times like these are actually also 'fun' and a great opportunity to open new positions.
Tenets of Trading
Here are a few examples of the 'commandments' I trade by:
Trading Style: learn, know, and develop a trading style that fits your personality (eg. Being a contrarian investor)
Don't be Greedy: be content with 'average' earnings. Be fearful when others are greedy.
Always Learn: always evaluate each situation and learn what happened. If you are making losing trades, trade smaller or stop and have a break.
Contrarian: 'buy the dip', accumulate in sideways markets, be bold when others are fearful. Dollar cost average on the way down.
Stay Objective: leave your feelings behind when making trades. Don't FOMO into a trade, don't look to make up losses by jumping into new trades
When in Doubt, Zoom Out.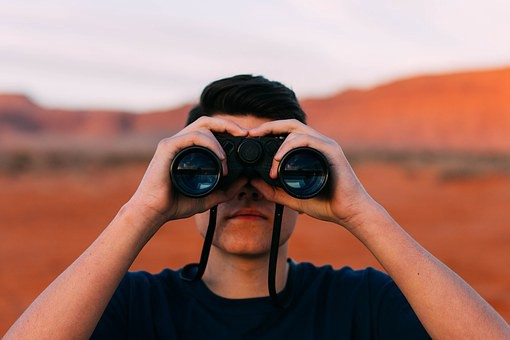 Conclusion
It might not be much fun watching your holdings go into the red on days like these.
Don't just 'Sell in May and go away', but leave your emotions behind and learn from the experience.
Ask yourself, what is happening and why is it happening. Think about how you can better prepare for something like this in the future. And most of all, remember your own personal commandments of trading