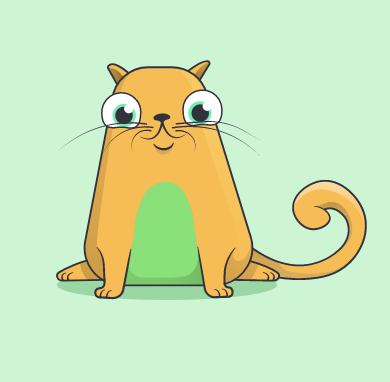 (the photo above is the cryptokitty that I won in a ETH guessing contest)
Recently, I won a guessing contest to guess the value of ETH's price on December 21, 2017. My guess was around 0.0445 of BTC (based on the ETH/BTC chart). So I came in third out of all of the guesses and won this cryptokitty photo above.

Before the contest, I had come across this supposed cryptokitty craze on CoinTelegraph. And I thought, REALLY? Cryptokitties is why the ETH network ran slower than normal.

I had to check it out myself. After getting a MetaMask wallet and going to the CryptoKitty website to get my ETH wallet address, the contest owner gave me my first cryptokitty.
And I thought, well how hard can it be to navigate around and use the cryptokitty?
And that's just that? I'm really not sure what else it does?
Does it ONLY breed? And that's it? I was thinking it would be something of likes like tamaguchi's back in the 1990s.
I read the FAQ section and it didn't really give much other information. Am I being stupid on this?
Anyone else have cryptokitties and can tell me what else it can do besides breed?
Confused, and unsure of wha to do next LOL.