Sign Up to Get 350 LRT For Free at New Airdrop and Bounty Program
Dear Steemians!
This time I don't share about art but I want to share information about airdrop and bounty progam. A few days ago I found an airdrop and a Bounty Program from Local Remit Token with the free bonus amount that we can get when registering is 350 LRT, 1 LRT = 0.05 $.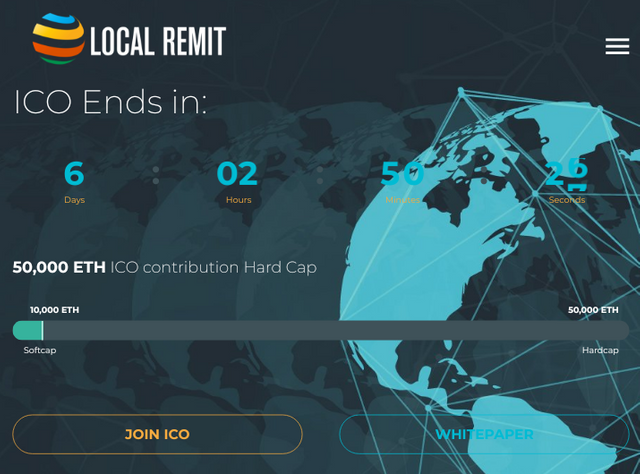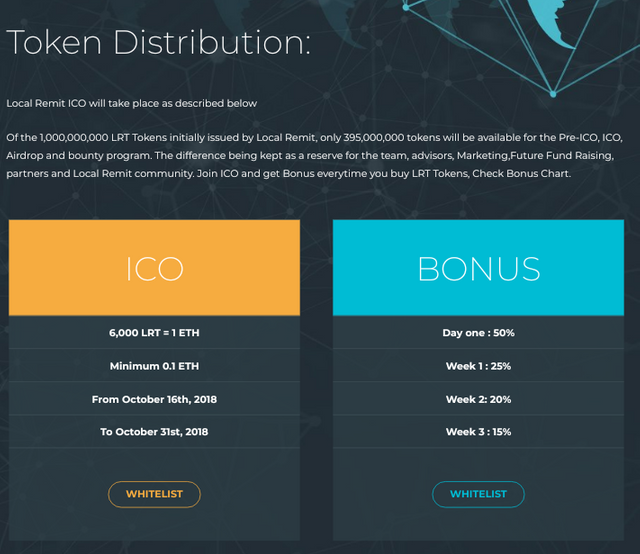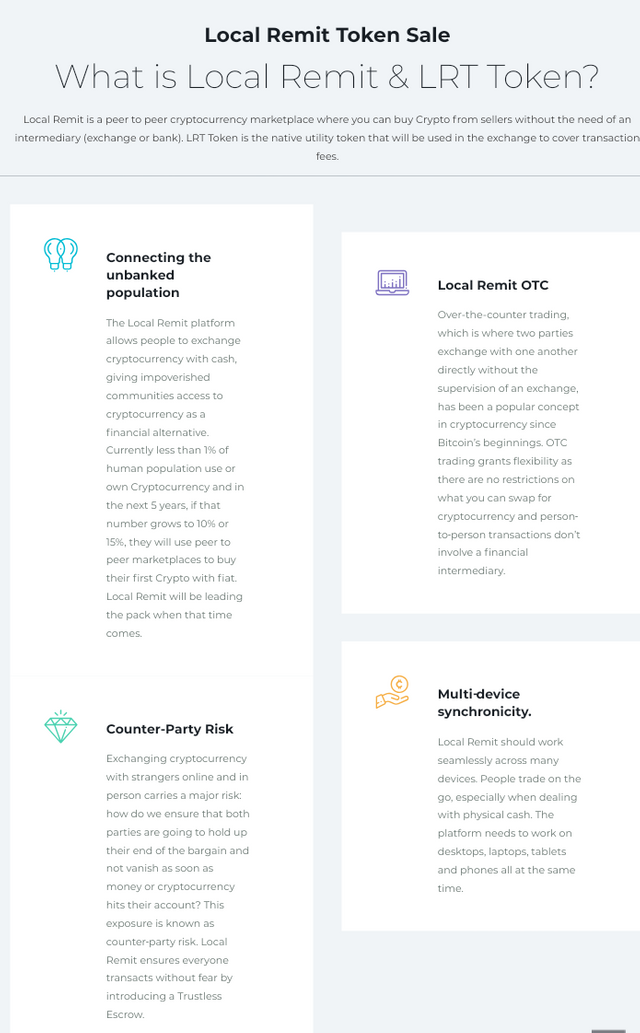 How to Participate In The Bounty Program?
To be able to get the bonus is very easy, we only need to register on the telegram bot SIGN UP HERE.
Complete all task to Qualify:
You have to join the official group, channel, twitter, facebook, medium reddit, youtube.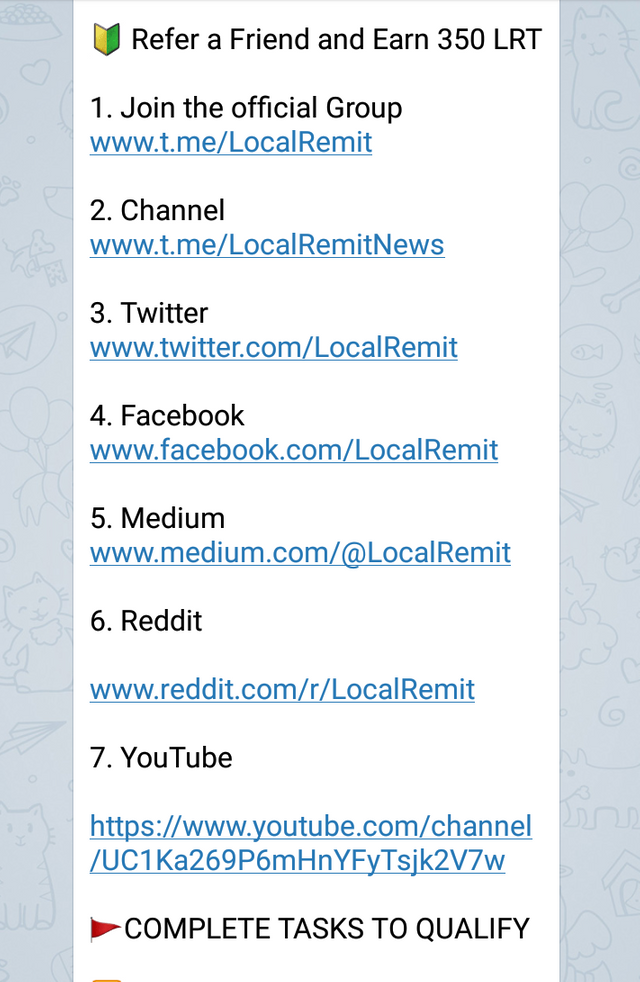 Enter your ERC20 Compatible Ethereum address please send it in this format: 0x0000000000000000000000000000000000000000.
Check your balance
You can get more token with invite other people with your referal link.
The Bounty Token program (including Airdrop) will begin to be sorted and verified during the first week of November and is expected to take 7-10 days to reach 80,000 Members
The Verified Account will then be entered into a spreadsheet and then sorted in batch 100 in CSV format ready for a smart contract to distribute it.
To be verified all we are asked to fill out a form with the username of the social account we use to complete the task on the bot. Even if we don't invite anyone, we will get tokens.
Data Fill in the form will be sorted from November 1 to November 10. Here we will see if we have been verified.
For information, if you want to trading LRT will start on EOsex.com on 1s November. So now your time to sign up and get token for free or deposit. For more information you can join on their channel https://t.me/LocalRemit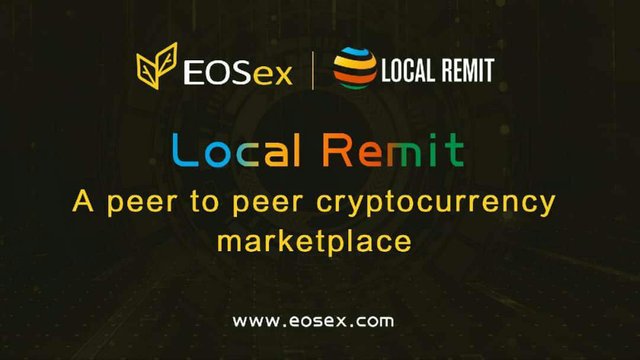 source
Thank you for visiting, Hopefully this article useful for everyone. If you like it, upvote, resteem and leave your comment.