Trading is one of the very primary elements of the foundation of civilization such that sometimes it might be confused with instinct rather than a communicative activity among the masses. After the first settlements of humankind, bartering has started as the most primitive way of trade and it never lost the attention it took all along the history. As the time passed, trading didn't stop changing and evolving and after the invention of money, a significant keystone arose. Thousands of kilometres nonstop roads constructed in the sake of trading and it acted as a communication way of different cultures from the west of Europe to the east of Asia.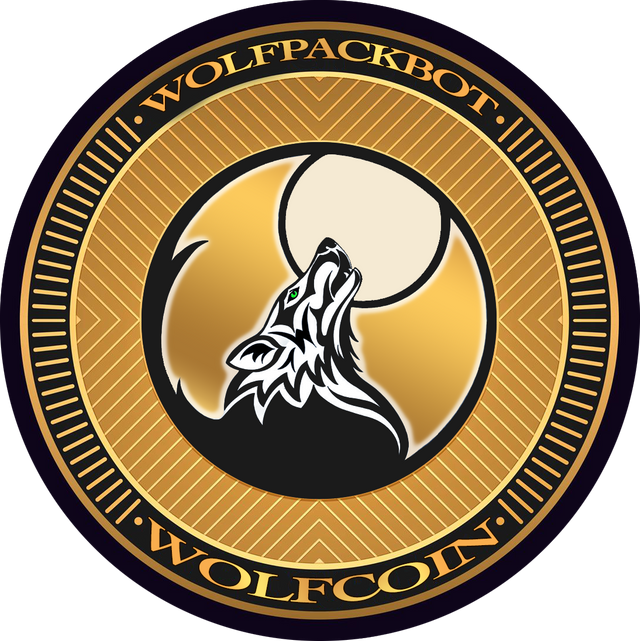 There were major changes in the history of trading. First, domestication of horse increased the speed of the logistic and carrying capacity. After that, the invention of the wheel created an explosion in good transportation. Then, the invention of engine carried it to a whole new level. Today, trading benefits from all the useful aspects of the electronic era. The invention of the computer and internet added more and more complex trading opportunities such as cryptocurrencies.
After the appearance of crypto assets, automated trading software didn't wait too much to be the part of the system. They are lightning quick, multi-functional tools that provide too many opportunities for their users. But of course, they have their own flaws and WolfPackBOT is here to fix those defects and create a smooth, flawless trading environment.
What is WolfPackBOT?
WolfPackBOT is a new trading BOT platform which established to bring a new perspective to the trading BOT sectors through the crypto exchange environments. The platform is being energized by the Wolfcoin blockchain with X11 Proof of Work mining and masternode reward systems.
WolfPackBOT UI Samples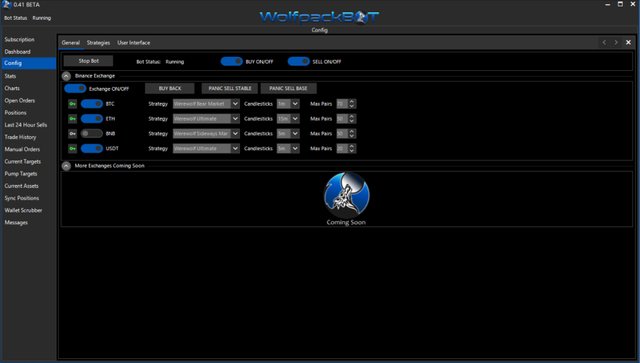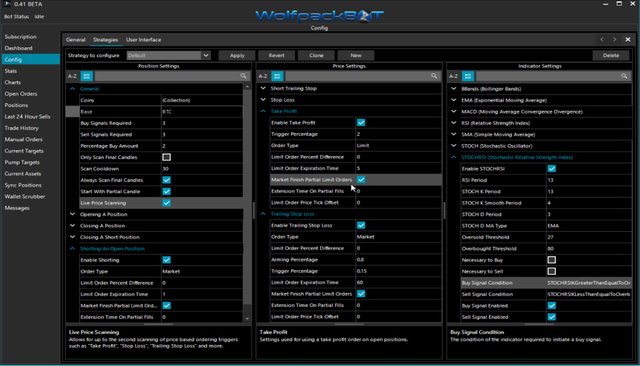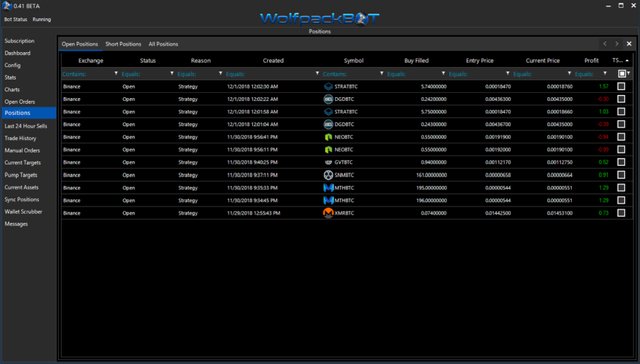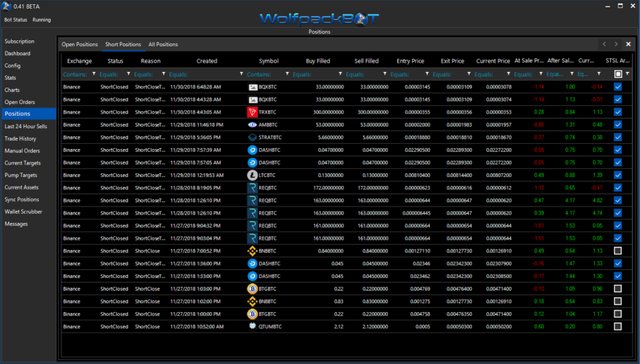 What WolfPackBOT offers?
WolfpackBOT, the Wolfcoin masternode and Proof of Work X11 blockchain, Wolfpack Consulting, and Wolfpack Philanthropy are the part of the complete package unit with a collective purpose to grant all users with the instruments necessary to accomplish their objects in trading automation while also continuing environmentally alert and contributing towards charitable efforts.

Platform
•WolfPackBOT
WolfpackBOT is a deeply superior cryptocurrency trading software that provides the fulfilling of deals with immense velocity by applying exclusive trading algorithms, proprietary "Werewolf" Trading Analysis configurations or adjusted settings based on individual trading habit. WolfpackBOT additionally permits concurrent trading entrance to all harmonious cryptocurrency exchanges that are open to the bot and all trading combinations with the WerewolfBOT subscription package.
•The WolfBOX Hardware Console

If cryptocurrencies are considered hardware and wallets are the base elements. WolfpackBOT holds an elective hardware console for the WolfpackBOT trading software and detachable hardware wallet called the WolfBOX. WolfpackBOT trading software and the removable hardware wallet are installed prior to WolfBOX which uses the most superior hardware choices currently accessible. Some of the key features of WolfBOX hardware console accommodate high-speed CPU, solid-state hard drive, built-in RFID Reader and integrated Bitpay and Coinbase wallets.
•The Wolfcoin Blockchain
Wolfcoin will be the coin that fires the collection of outputs that are being
created by the WolfpackBOT. The Wolfcoin blockchain is a Proof of Work X11 blockchain with masternoding capabilities.
Coin Specifics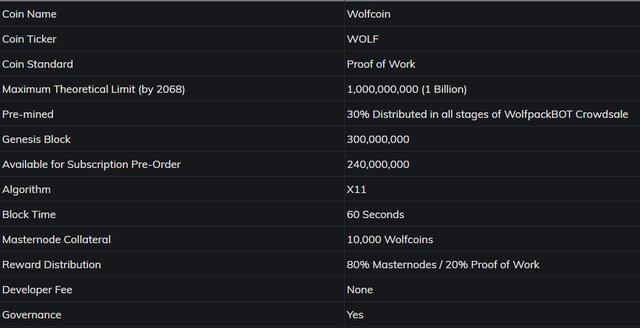 •WolfPack Philanthropy
WolfPackBOT keeps a portion of its entire revenue and will apply 100% of the funds for philanthropic attempts. Wolfpack Philanthropy also acquires donations in Wolfcoin and other Cryptocurrencies to help fund the philanthropic and charitable projects and will match the donations as fiat money, too.

WolfPackBOT Features
WolfPackBOT could be installed directly to the computer or virtual private servers (VPS). In addition, it's coming preinstalled in the hardware console which could be connected to the internet without a delay.
•All Trading Pairs on All major Exchanges

WolfPackBOT provides an opportunity to make a trade directly through major exchanges such as Bitmex, Binance, Bittrex, KuCoin and Poloniex. More exchanges are on their way to be implemented in the service.
•Multiple Technical Analysis Indicators

WolfpackBOT provides a variety o technical analysis indicators including Bollinger Bands, Double EMA, Elliot Wave, EMA, EMA Cross, Fibonacci Sequence, KAMA, MA Cross, MACD, RSI, SMA, Stochastic, Stochastic RSI, Triple EMA and many more of them to increase the clarity o the trade.
•Shorting Features

This is another cool option WolfPackBOT provides that users could short any cryptocurrency to buy back from the dip to increase the profit rate.
•Patented and Trademarked Crash Protection

Another sophisticated feature for WolfPackBOT users is Crash Protection which enables the choice to automatically examine and transform all positions to a steady coin at the sign of proprietary Hidden Bear Divergence Indicator and then buy back order executes into core currency to continue trading by the sign of established Hidden Bull Divergence Indicator. If this is not a brilliant option then I'm not sure what is.
•Coin Selector

While other current programmed trading platforms just allow for a restricted number of coins per subscription, WolfPackBOT provides all trading combinations and all coins to be swapped on all possible exchanges. WolfpackBOT's exclusive coin selector enables for users to determine whether to trade all cryptocurrencies and tokens or blacklist some coins/tokens and not trade them at all as well as exploration for the highest volume, greatest performing, or a specific volatility range of coins/tokens for a presented timeframe.
Subscription Packages Pricing



Final Words
WolfPackBOT is not only here to change the automated paradigm but also present for the establish futures trade styles. What does platform suggest is complete trust and secure trading environment for its users by integrating hardware console and trading software ecosystem. Precisely in the favour o users, indeed.

---
For more details, please visit project links below










DISCLAIMER
This article is not meant to give commercial or any other kind of advice. It is just an informative text at all.
Always DYOR
Author: basicnecromancycr