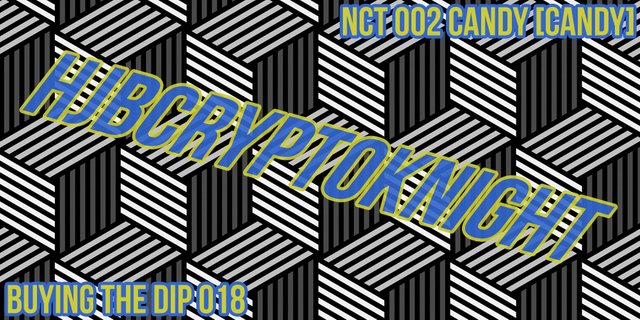 Hello Steemit.

What the hell is happening? You're getting more chances to buy, that's what. As such, today we are going to look at the next coin that came up on my radar recently, Candy via candy.one which is currently trading on BIGone. Not much is known about this project thus far so I will try my best to give you all the information that I can.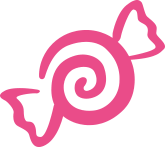 Airdrops are always nice and passive income is always nice. There is currently no roadmap or indeed any real indication of exactly what this project is but that only made me more interested. There seems to be no way of losing on this project, it seems to me that you can only benefit from this so far. Literally the only information I have received on the matter is the small amount of text on the home page which I shall show you now.

"Candy.One is a global cryptocurrency community where various projects lock their tokens to one holding address and distribute CANDY tokens to potential holders. CANDY represents a sum of candy tokens. It's co-issued by different projects by locking their own tokens to one holding address.The total supply of CANDY is one trillion. Candy Box will distribute tokens to project holders by making future airdrop, gifts and other means. Currently locked include PRS, BIG, XIN, MTN and nearly 20 kinds of tokens, worth almost 100 million USD."

I currently have 100 CANDY via signing up for the project, which equates to around $0.13 (please don't hack me for my mullah) but to be fair that could buy you a whole bitcoin next week if the big boys have anything to go by (I'll be posting on my views on market manipulation very soon, spoiler: I think there's a ton of it going on) but again, I'm interested in projects with utility not projects that will make me rich, that comes later.

CANDY looks to be in it's infancy right now and these are the projects that we want to be in before the rise, before other people are buying it up and taking away the opportunity for us to buy our piece of the pie. There is no market cap to go on at the moment so how much this project can grow I cannot mathematically confirm, but what we do know is that it's 24hr trading volume is at  $277,260, which is just over 1% of the trading volume of DOGE and just over 10% of the volume of Telcoin for context. So what are these locked up coins? Are there any project we recognise? Here is the list and amount of each coin currently locked in the Candy Box.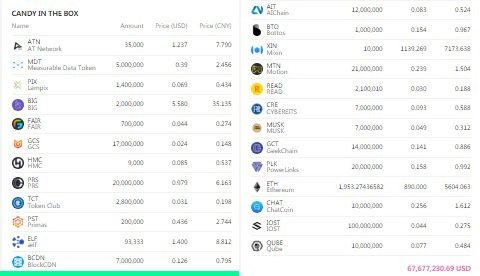 For the most part there are a lot of small tokens on here (I'll come to that), but there are a few tokens on here that you should recognise and a few more that you definitely need to learn about if not. The main tokens of interest to me are of course ETH followed by aelf, IOST and Bottos. As you can see they also have 2 million BIG tokens held in here which signals to me that their partnership which Big.one is serious. As we have seen exchange tokens are full of utility and high in demand (not right now, but what is this week) which will surely grow. Locking 2 million of your token assets away in a small project with no ambition seems highly irrational to me, as such I think we can expect big things from CANDY. Now in regards to the smaller tokens and why this isn't a bad thing. I can answer that one quite simply: the coins I mentioned as interesting coins were once on the list of small tokens. We have just seen CHAT listed on Binance and although to me MDT looks to be a lite version of Datum (shoutout), the right business deals could see it rise to the same level of exposure or higher. There is a gamble associated with registering financial interest in a small project but via Candy you are offered the possibility it would seem of passively growing alongside the project being rewarding along the way.

If you do wish to invest in CANDY, the option is there via BigOne, but if like me you want to wait it out and see more news from them before staking actual dirty fiat then you can claim 100 free tokens just by signing up. To do so, click here. Yes it is an invitation link, yes I get some small reward in CANDY, but so do you: 100 free on sign up, which took me 2 minutes.

I love free stuff, especially crypto.
HJB. CryptoKnight.

Twitter:
@hjbcrypto

Dtube:
@hjbcrypto