Ethereum's Plasma — where Speed meets Security
Blockchains are like dragons.
They provide robust security to tokens backed by assets in the real world. Unfortunately, like dragons guarding gold, although secure, they are also slow, lethargic and difficult to scale.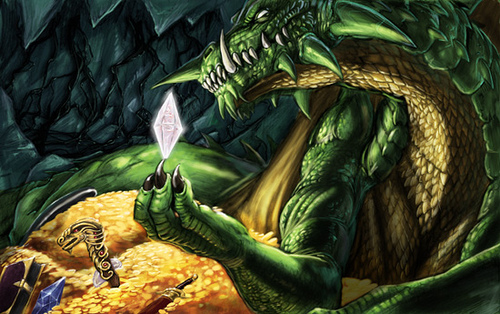 Bitcoin crawls at 7 transactions per second (tps), and Ethereum does not fair better at 15 tps. To be commercially useful, blockchains need to scale to the region of 60,000 tps, the speed at which Visa processes transactions.
Block-chain security (thousands of computers confirming every transaction) is a double-edged sword, forcing transactions to wait in queue to be confirmed by everyone. This gives them un-hackable security, at the cost of speed.
Enter Plasma — blockchains on blockchains
"We propose a method for decentralized autonomous applications to scale to process not only financial activity, but also construct economic incentives for globally persistent data services, which may produce an alternative to centralized server farms." -Plasma Whitepaper

Plasma is a set of smart contracts that let you create 'baby blockchains' on Ethereum, that have three neat features that make them fast.
They are localised, need fewer nodes and are thus faster
They distribute computing tasks through MapReduce (an invention by Google) to handle large scale data processing.
Baby blockchains can have more baby-blockchains, to further distribute the work-load.
Rather than having to wait for the slow, secure blockchain, an application saves its original state on Ethereum, then jumps to these baby chains to scale quickly. Once processing is complete, or in case of a dispute, the final state is saved back on Ethereum, which guarantees the security of the baby chains.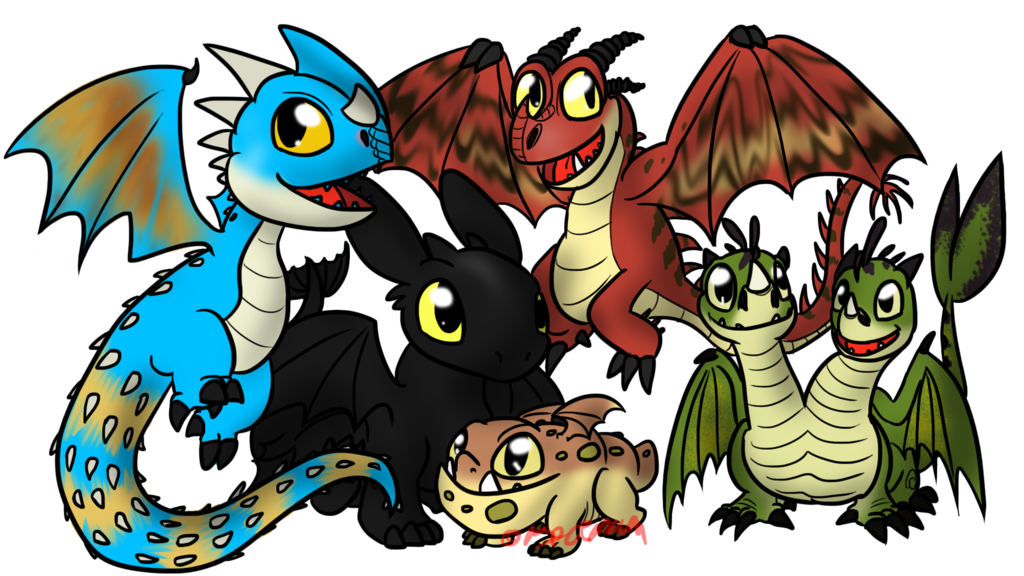 credit: deviantart
This opens up a plethora of cool things you can do on these baby chains. e.g.
Run financial applications at billions of transactions per second.
Create private chains that are guaranteed by a public blockchain
Use different methods of consensus on the baby chains (Delegated Proof of Stake, Proof of Stake, etc.)
Run payment channels, sharding, etc. on these chains to make them even faster.
Create your own, fast blockchain on top of Ethereum (e.g. Bitcoin on Ethereum)
In a nutshell, plasma enables Ethereum to run world wide computations, for billions of users, with trillions of records stored, at billions of transactions per second.
The future looks promising
Already, OmiseGo is implementing plasma for the next generation of financial services. Omisego will enable rapid value exchange between fiat and decentralized currencies and across jurisdictions and organisational silos.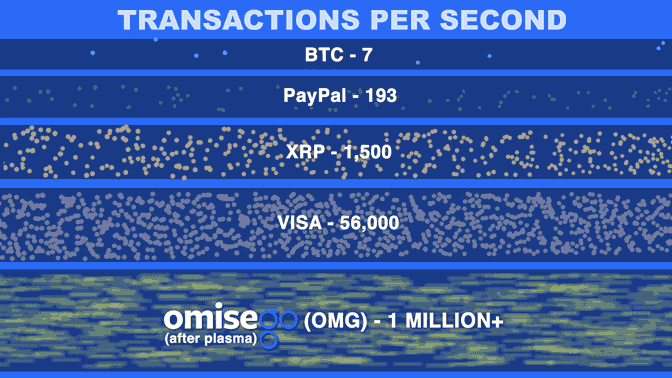 credit: r/omise_go
Ethereum created a platform to tokenise assets, and this opened a large economy for businesses supported by tokenised assets. With plasma, Ethereum has created a platform for anyone to create fast blockchains, that are secured by Ethereum as the root chain.