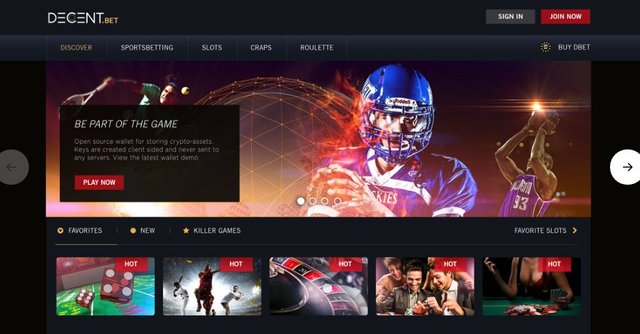 The Decent.Bet Team is on Target with Their Roadmap.
The Dev team is working hard on the user interfaces. Check out the sneak peak above.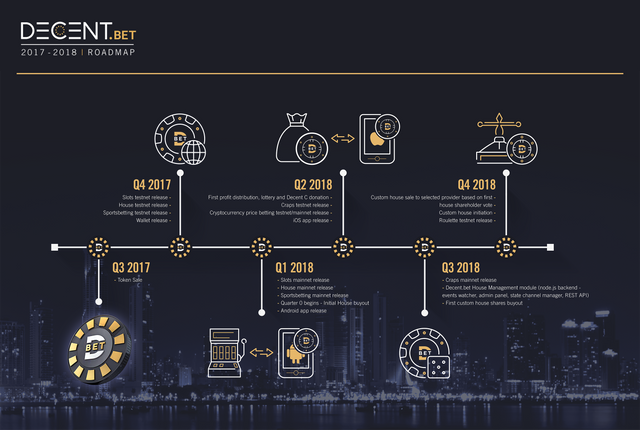 The Development team continues to amaze! Decent.bet is pleased to announce the token version upgrade from version 1 to version 2. Here are some notes and highlights from Adrian Scott the Lead Dev.
The token upgrade includes the following improvements:
*Gas efficiency: throw() calls are replaced by revert() calls. This saves our community members gas in case they submit transaction calls that fail. In the version 1 token, they would lose their transaction gas, but in the version 2 contract, the gas will remain in their wallet.
*Code refactoring: Now that the ICO is complete, the new token refactors out the ICO-related code for a cleaner codebase.
*Token supply calculation: The new token version calculates and allocates the team vault, house fund and other token supply calculations based on the final ICO sale allocation.
Some Notes:
*The original token provided for this upgrade path. Tokens can be upgraded easily through the new Decent.bet wallet. They can also be upgraded through other wallets.
*Some gas is used in the upgrade process, so wallets will need to have some ether to do a successful token upgrade.
*When tokens are upgraded to the new version, the old version tokens are burned and thus no longer available.
*Source code for both the old and new token versions are viewable and verifiable on Etherscan. The new Decent.bet wallet displays both contract addresses in the Token Version section, for easy reference and transparency.
This upgrade can be done very easily once you have installed and set up your wallet.
1- Download and Install Wallet
Decent.Bet Wallet
2- Open the Wallet and Click "Create New Wallet"
3- Store Passphrase per instructions and click next.
4- Enter Passphrase
5- Enter your own password twice (minimum 8 characters)
6- Confirm password and click next
The wallet is now created and you may begin the process as outlined in this token upgrade video.