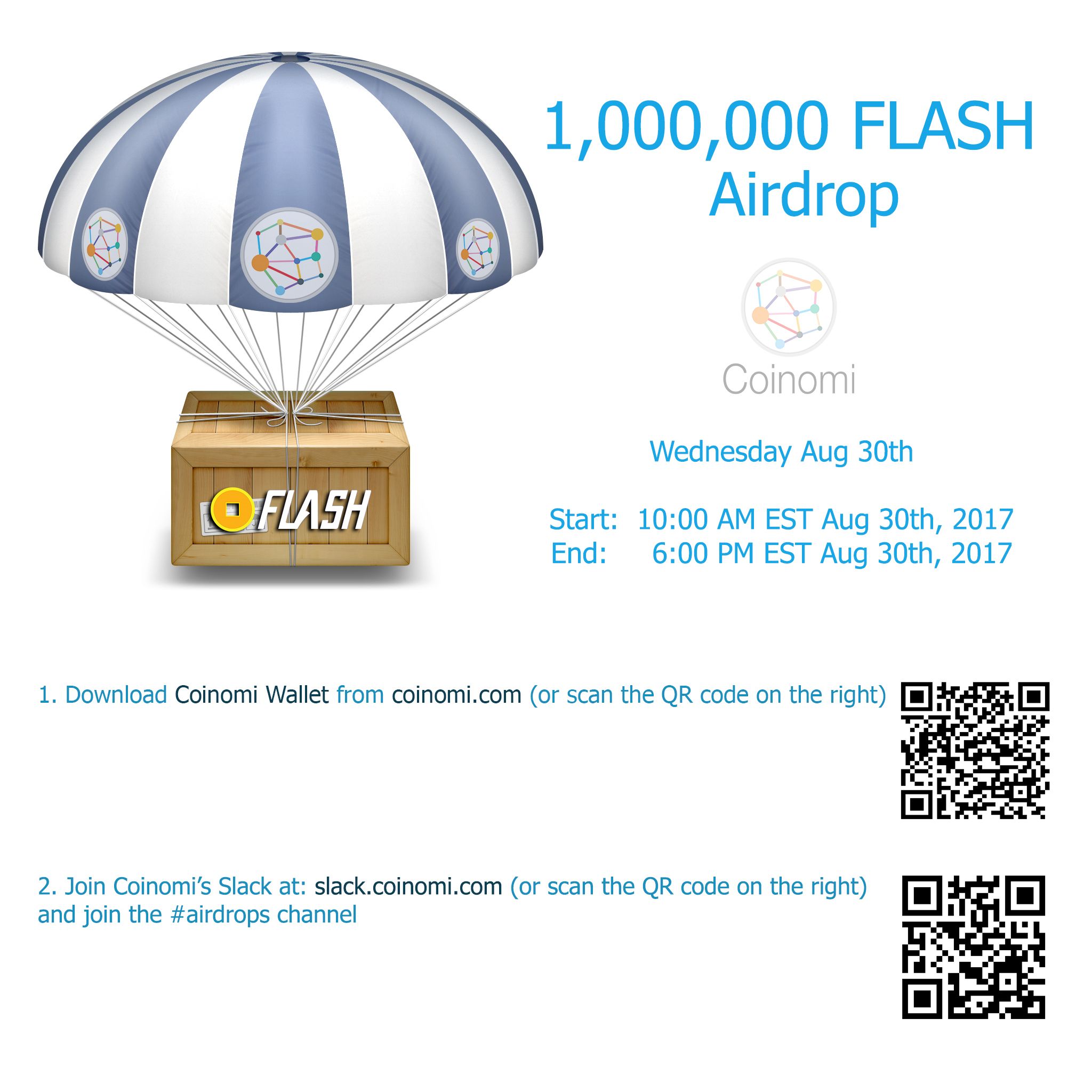 Get Your Free Flash!
On Wednesday, August 30th 2017, users who have the Coinomi app and Flashcoin added to their portfolio will get 1 million FLASH, as part of our airdrop.
If you don't have android use b
Blu Stacks on a Windows machine. It worked for me to be able to set up a wallet
Join us in slack https://slack.coinomi.com/ to collect your free coins. Join the Airdrop channel and post your Coinomi Flash address.
Start: 10:00 AM EST Aug 30th, 2017
End: 6:00 PM EST Aug 30th, 2017
Join Coinomi and Flashcoin at Slack:
Coinomi: https://slack.coinomi.com/
FlashCoin: https://flashcoin.slack.com/
Sorry IOS not supported for the Coinomi App.
Flash Will Match the Coinomi Airdrop if You Join the Slack and the Airdrop Channel.