Bitfinex introduces minimum withdrawal threshold to 250 dollar.
Today i wanted to check my values on Bitfinex and i recognized that i am not able to withdraw my tiny behinds of my bitcoins there.
So they introduced a minimum threshold of 250 dollars equivalent to your currency.
Looking like this :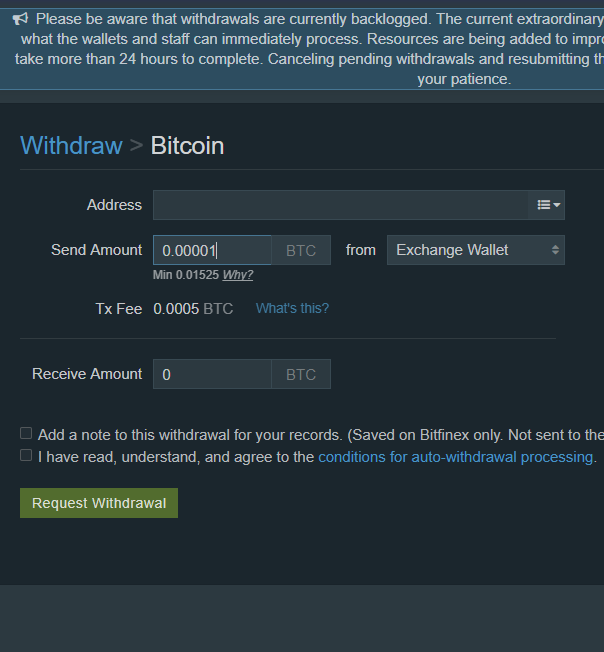 Due to a high load they added the following statement :
Please be aware that withdrawals are currently backlogged. The current extraordinary demand for deposits and withdrawals exceeds what the wallets and staff can immediately process. Resources are being added to improve delays. In the meantime, withdrawals may take more than 24 hours to complete. Canceling pending withdrawals and resubmitting them will only cause more delays. Thank you for your patience.
The exchanges are not ready to cope with the mass adoption of currencies.
I will withdraw everything there who knows if another "incident" will happen.
Beside Bitfinex i get 500 errors on Kraken and Hitbtc all the time.
Lets hope that not another crash will happen due to the bad infrastructure of the exchanges. For now they seem like the eye of the needle.