Your Ultimate Guide for Privacy Coins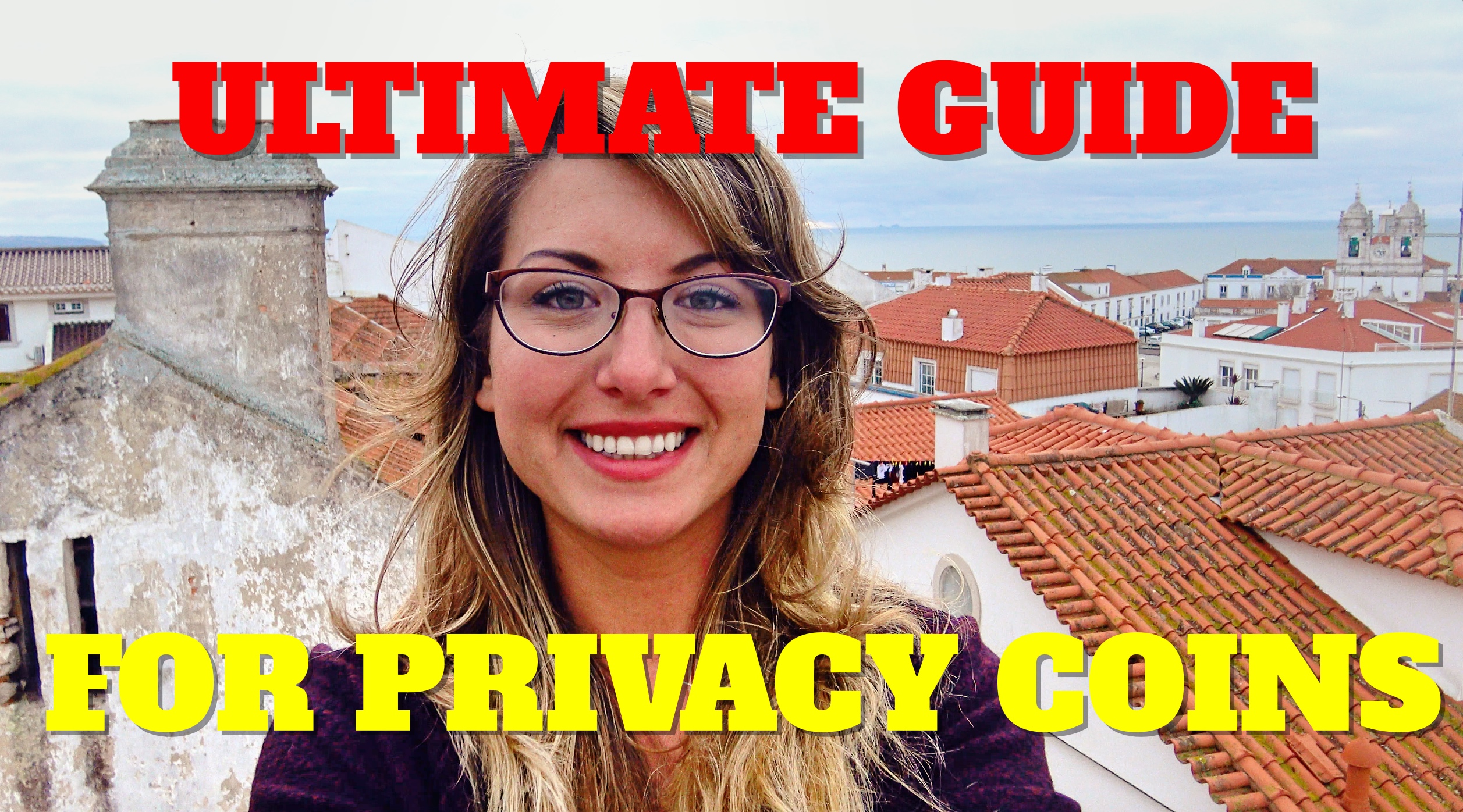 Before I get into describing some of the better known privacy coins, perhaps you're wondering why you should care.
There are reasons that you should be at least aware of these coins, they include but are not limited to:
You are interested in keeping your investment in crypto as safe as possible. Using the privacy features of these coins can limit your exposure to hackers.
You want to ensure the fungibility of your cryptos.
There are a few aspects in regards to making transactions with crypto that will determine the level of your privacy:
The address the funds are coming from,
the address the funds are being sent to,
the amount being sent,
and the IP addresses of the parties involved
The more effectively each of these items are randomized the more private your transaction activity will be.
With this in mind let's take a look at some of the more popular privacy focused cryptocurrencies and their privacy protocols.
Makes privacy features default, and gives you the option to make your transactions and wallet balance semi-transparent. You'll notice that this is one of the few coins featured in this video that makes their privacy features default, most of the others mentioned today require you to take the time to run your coins through their privacy protocols.
Monero's privacy features include:
These produce random addresses for senders and receivers of Monero. They keep you from having any one traceable address.
These group together receiving signatures of an amount of Monero so that others will not be able to identify which signature is the actual receiver.
RingCTs (or ring confidential transactions)
These make the amount being sent anonymous.
They are working on implenting Kovri, a method for removing IP addresses from transactions. This is important because at this point, unless users are using some other form of anonymity(ANN-on-NIM-ITY) like Tor or I2P, their IP addresses can be traced back to them.
This is another very well known privacy coin that had some crazy price movements when it was first released onto exchanges.
The team behind zcash gave us:
It's a form of zero knowledge cryptography that stands for "Zero-Knowledge Succinct Non-Interactive Argument of Knowledge"
Which basically means it's a way you can prove that you indeed own a key or other information without actually revealing the information in question.
Furthermore, there's no need for actual interaction between you and the one who is doing the verifying.
zkSNARKs are beneficial for more than just privacy,Ethereum has chosen to implement this protocol because it also brings speed and efficiency for verifying complicated smart contracts.
If this seems like a type of dark magic to you, I can't say I disagree, so I'm including a whole bunch of links down below in the description so if you're so inclined, you can go ahead and dive deeper into how this protocol works.
Dash is that one coin that offers masternodes which are now super expensive and also profitable.
Dash also is a platform that is focused on being user and learner friendly. Their website is organized very well and is full of links that are educational tools.
It has the privacy protocol called:
It's a modified version of CoinJoin and since Dash is a forked version of Bitcoin it makes sense that they would modify this privacy protocol to better work for their network.
PrivateSend is a coin mixing service that involves:
your own wallet (including an input address that includes the amount of coins you'd like to mix, along with an output address which is where the freshly mixed coins will be sent to)
a masternode
and 3 others who want to mix a matching amount of coins
Once all of these parameters are met the masternode will begin the process. Once it is finished and each party is satisfied that the process was done correctly and honestly, the transactions will be broadcast to the network and the funds will be transferred to the ending output addresses.
The great Amanda B. Johnson explains this in a bit more detail and with a visual aid in one of her Dash Detailed videos, of course I'll include a link to this down below.
If you haven't taken a better look at Komodo then I hope that after watching this video (reading this post) today you'll find the time to learn more about the platform and the impressive tech being built on it.
I covered this one a few months ago but I wanted to mention them again for the sake of their privacy features and their methods of applying them on their platform.
Komodo was first designed with privacy at it's core, they use zkSNARKS as well as:
Jumblr is described as: "a decentralized, coin-agnostic tumbler built into the Komodo platform..."
This one is unique in that it will work by performing atomic swaps via the BarterDEX (which is Komodo's future decentralized exchange) and their Iguana Core wallet.
This means that Jumblr will not require any centralized servers or masternodes to tumble coins.
Verge is a coin that has received an awfully lot of attention lately with its dramatic rise in price and endorsement by John McAfee.
This one gives its users the option to partake in a public or private ledger of their blockchain. Also users can download their wallet which has integrated Tor and I2P networks. This obfuscates the users IP address and data.
PIVX is a relatively new coin compared to the others on this list, but like it's counterparts here it was designed with privacy in mind.
They recently implemented a form of zero knowledge proofs called:
This is the similar to zcash and Komodo in addition to enabling you to keep your coin balances private also. This can help you from becoming a target for hackers.
zPIV is also enabled by default which is great, and they also allow you to choose the transparent transfer option if that's what you need.
Additional Reading/Sources:
Monero
Stealth Addresses
Ring Signatures
Zcash
zkSNARKs
zkSNARKs and Ethereum