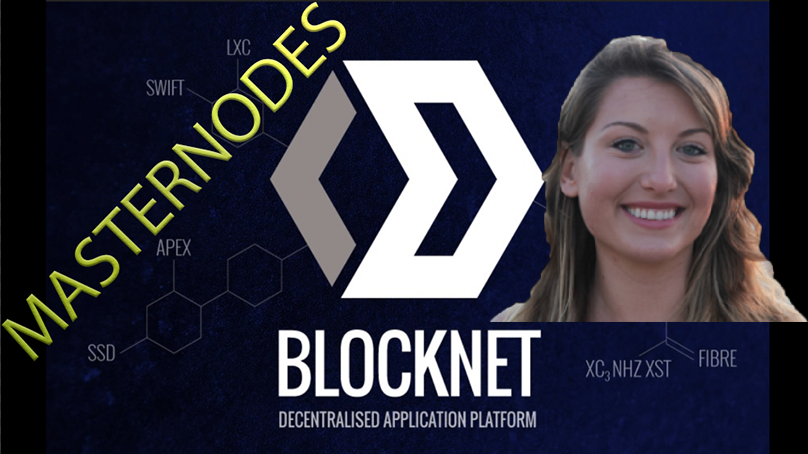 Now that we are getting into decentralized exchanges, it's certainly worth pointing out that some projects and exchanges are much more decentralized than others.
This is something worth paying attention to, especially considering the strength of cryptocurrency is found in decentralization.
So today let's take a look at a project that is completely decentralized: Blocknet DX
A perfect example of a decentralized exchange failing due to a certain aspect of it being centralized is EtherDelta.
As you may or may not be aware, EtherDelta suffered from a hack, this one was a bit unique in that the vulnerability lay in the domain hosting service EtherDelta used for their actual website. This was found and the hacker took advantage of the domain name. Although they couldn't access the actual smart contracts, they did have access to users funds once they imported their keys onto the malicious website. EtherDelta never really bounced back after that hack.
On a side note, if you're wondering if you have any balances on EtherDelta, here's a site that will check for you
There is also a way to safely transfer your funds out of EtherDelta without logging onto the website. (Link can be found at the end of this post.)
So here's why centralization is a problem, especially for things like exchanges.
Think about it, exchanges are where EVERYONE goes to access cryptocurrency.
This is where the investors go to buy
Where day traders go to trade
Where hackers go to get your coins
Where governments go to regulate.
Exchanges are the access point for everyone.
It is for this reason that exchanges especially need to be as decentralized as possible.
As I mentioned earlier, EtherDelta is, or was technically classified as a decentralized exchange because they did not act as a custodian for your coins. Even IDEX, the other decentralized exchange I featured two days ago isn't technically completely decentralized. IDEX has a public CEO. Meaning one man is at the head of this exchange, and one man who can be pursued and pressured by governments, or hackers. Again, certainly not an ideal situation and I'm sure that many wouldn't qualify this as being completely decentralized.
Thanks to the awesome tip from a commenter on a previous video, I want to share with you all a website that displays different decentralized exchanges with the type of protocols they use along with pointing out which ones are fully decentralized.
There aren't that many that make the cut on this website, but one that does qualify as fully decentralized is Blocknet DX.
Blocknet is a protocol that allows nodes of different blockchains to essentially communicate with each other.
The Blocknet network itself has its own blockchain, comprised of service nodes and staking nodes.
The service nodes provide the computer power that enables Blocknet's capabilities and ultimately protects the order book.
Staking nodes protect the network by using Proof of Stake.
Both of these receive rewards with the service nodes receiving 70% of the block reward, and staking nodes receiving 30% of the block reward.
All fees on this network are paid in Blocknet's coin, BLOCK. This also explains why they have their own wallet available.
One of the first dApps created with this protocol is the Blocknet DX.
With Blocknet DX, you don't have to worry about sending your coins from your wallet and onto an exchange, like you would have to do with IDEX. The trades done with this DEX is truly peer-to-peer, wallet to wallet.
Also, unlike EtherDelta or IDEX, Blocknet DX opens the door for different blockchains to interact, meaning you can use it to trade Bitcoin for Litecoin, or PIVX, or Dash, and a number of other options. If you're interested in adding a coin to Block DX it's free to do so and according to their website, it generally requires no coding.
They've just released a new version of their wallet and you can also now find new documents that help you understand better how this all works.
When you download their wallet onto your desktop keep in mind that you will also be downloading the Blocknet blockchain, so you'll need 1GB of storage available initially and this storage requirement will grow over time.
Once you have the wallet installed, and the blockchain has synched, you'll notice you can access the Blocknet DX right from within your wallet.
You can also pretty easily set up a staking node within your wallet, you'll need 5000 BLOCK coins to qualify for this.
Additional Reading/Sources/Links:
EtherDelta Hack
How to Check Balances on EtherDelta
How to Withdraw w/o logging onto EtherDelta
List of DEX's
Blocknet Website
Blocknet Protocol Dashboard
Blocknet Wallet Releases GitHub
Blocknet Tutorials and Guides
Blocknet FAQ