Copyright Your Photographs with Blockchain Tech: CopyTrack ICO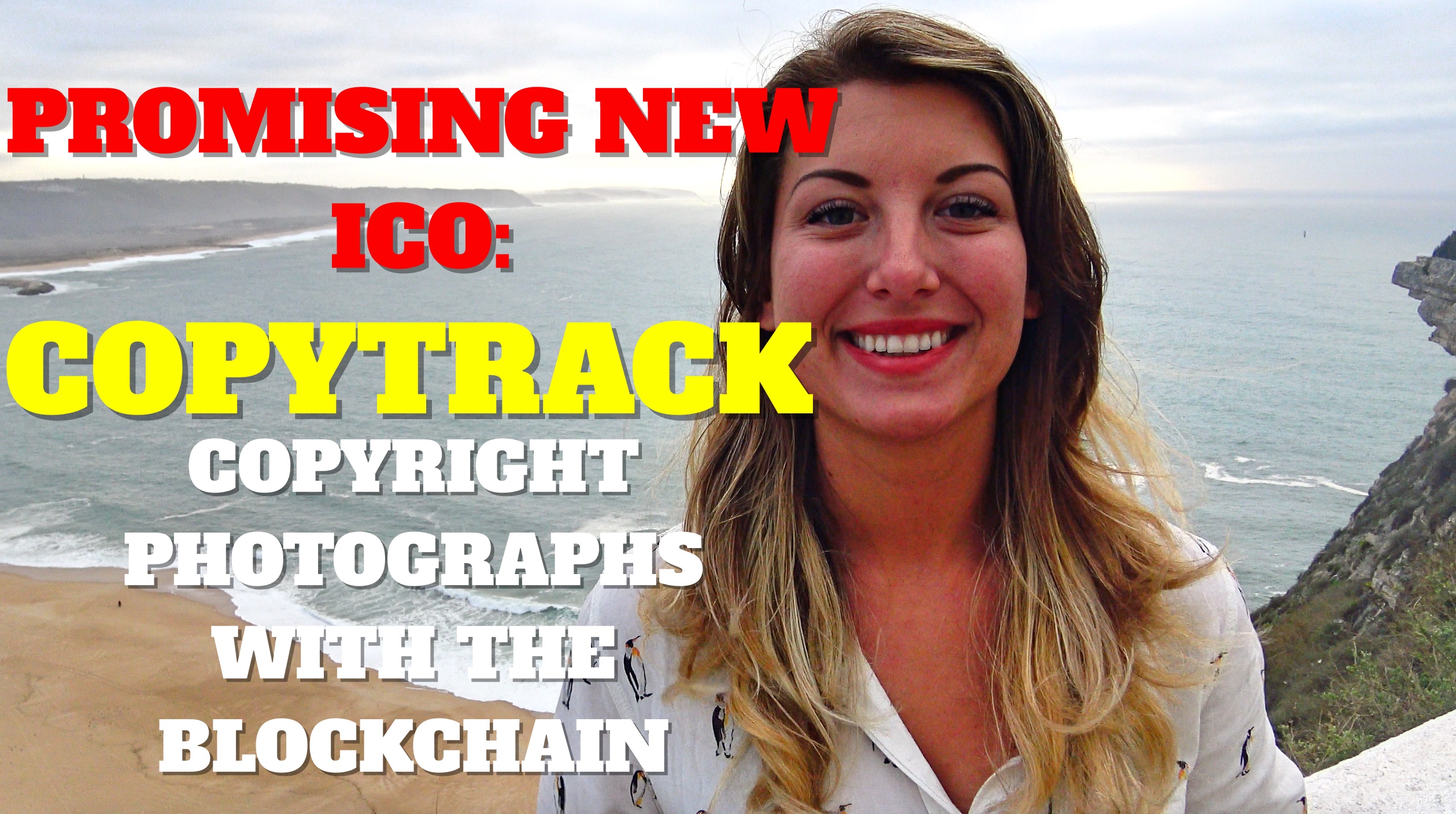 If you are a photographer who is struggling to make ends meet by selling your photos through mediums like Shutterstock and Dreamstime, or if you've actually witnessed your images being used on websites without your permission, perhaps Copytrack is something you'd be interested in taking advantage of.
There's two sides to this one.
First, they enable you to copyright your photographs so that consumers can lawfully purchase rights to use your work. Second, Copystack also has a system built to detect your photographs that are used throughout the web, enabling you to pursue monetary settlement for your work that the violator has been taking advantage of.
Here's how it works, as a photographer, once you've created a free account, you can upload an unlimited amount of photographs onto Copytrack's registrar. Once the photographs have been verified as your own, you are provided a certificate of authorship for the images which are included on the blockchain.
You can then prove your ownership of those images by providing the private addresses if ever the need arises. The ownership of the images via the certificates are also freely transferrable.
The thing to keep in mind that your identity will need to be fully verified since this is directly related to who owns the photographs.
Once your images are registered onto the blockchain, the Copytrack web crawlers are sent out into the web to search for your images.
If any duplicates exist you'll be notified and can decide if the use of these images are indeed an infringement of their copyright. If you're then interested in a monetary settlement Copytrack will handle everything for you, even the court case.
Copytrack seems to be making a true attempt to help both sides by taking many steps before any real legal action is taken. They even allow for "post-licensing" which seems to be a good way to negate this whole sue culture. These allow violators to purchase a "post-"license to avoid costly and time consuming legal battles.
From what I can gather about the team behind this company, I'd say they are capable of this venture. Particularly the CTO who is a specialist in software development and focused specifically on image recognition. So Copytrack's native token, CPY will be used to fuel the smart contracts that interact with the registrar and will allow for automatic payments to copyright owners.
If this is something you're interested in, they are currently in the presale phase in case you wanted to get a bit of a discount, otherwise the public sale begins on January 10.
Additional Reading/Sources:
Copytrack Website
Copytrack White Paper
Compare to others like Shutterstock and Dreamstime
Compare to Pixsy, PIXRAY and others (Page 7 of White Paper)