what GoChain is
Gochain is an innovative for great performance, scalable, low cost decentralized cryptocurrency, supporting application distributions and sophisticated contracts.
The innovative Gochain has tremendously gives more reasons to the world for how great they are.
Accomplished their mission to provide fast, easy transactions and familiar contract execution.
Great innovative really!
Here is my Amazing creativity design to illustrate the impact and what GoChain is. @hayomide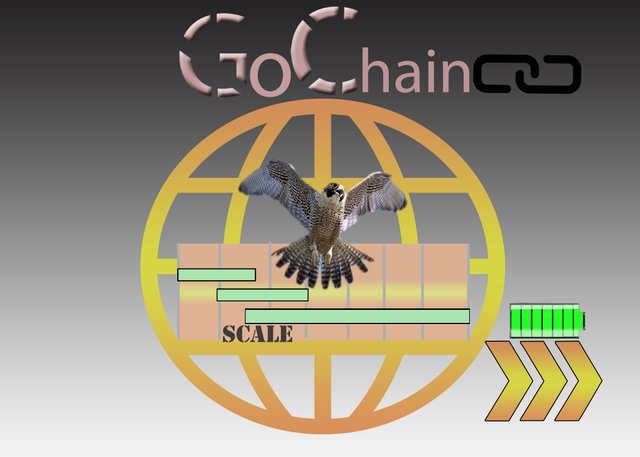 illustrations
.The peregrine falcon is the fastest animal in the world and is a widespread bird.
indicating how faster and widespread Gochain are, in the world transactions.
.The scale symbolise how scalable Gochain is in the world transaction.
.The power Logo shows how Gochain makes transaction easier which saves more energy and minimize cost.
.And the world web shows it's global connection.
This is my humble ideas to showcase my passions and interest in GoChain
gochaingraphic2018
.