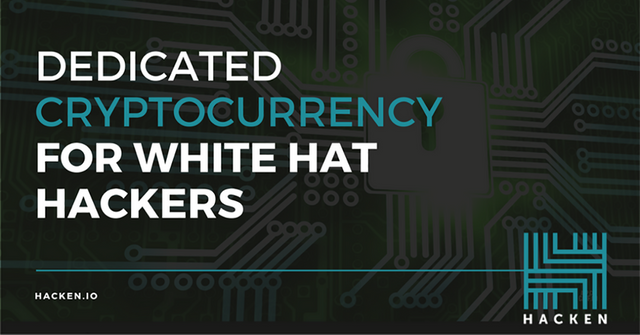 Every person is keenly aware that knowledge and information is power. In turn, any company has its vault of secured information about customers, services, financial statements, etc. There's a challenge to protect it, because in the hands of hackers this information could lead to the utter ruination of the company. Corporations could afford an in-house mercenary team of cyber security specialists or hired white hat hackers, who protect their virtual borders and security. However, small and medium enterprises do not have enough resources to produce with these options.
Luckily, Hacken (https://hacken.io/en) has mastered the platform which would solve the aforementioned problem for SMEs. The project claims to be a custom-tailored, dedicated place for white hat hackers and SMEs with the basis of the fair share principle. HackenProof will be a platform where interests of both parties will be met. On the other hand, white hat hackers will get the opportunity to find a place for ethical hacking activity. As a result, they would help the community while remaining totally anonymous. SMEs would enjoy the benefits of premium quality vulnerability and penetration testing by young, ambitious and, what's key here, ethical hackers. The full information about the influence of Hacken startup on SME is available in the company's blog material (https://medium.com/@hacken/how-hackenproof-marketplace-will-help-sme-b8d16fbfb1d9)
The described system would operate with the use of the Hacken cryptocurrency, which is designed with all the necessary features to cope with this task. Startup members claim that their mission is to follow any challenges of the cybersecurity industry and community by implementing blockchain technology. The White Paper (https://hacken.io/common/files/HackenWP) of the company states that the HackenProof bug bounty marketplace and HKN cryptocurrency, together with some other products, would form a sustainable ecosystem on the intersection of cybersecurity and blockchain communities.
The company has successfully ended the pre-ICO. Now, it's created a Whitelist (https://join.hacken.io/? _ga=2) to ensure the fair token distribution for reliable investors and early contributors of the project. This step would ensure that all the supporters of the project get their tokens on time plus a 25% bonus.