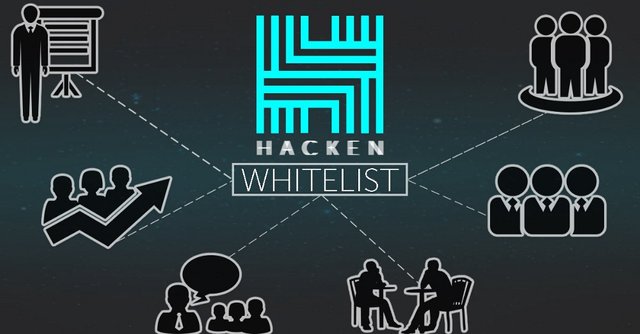 The hardest challenge for any investor is to decide if the asset is worth its cost and brings future profits or the precious capital could be spared for low-income projects or even loses. Almost every reliable investor will easily come up with his or her guidelines for this process. However, there's one thing in common - people trust only transparent projects.
Obviously, every project tries to assure potential clients, investors, and community that it would survive and bring profit. In the blockchain industry, this feature is extremely vulnerable, accounting for the growth rates of the industry. However, the only thing that really matters is the attitude of the company to customers. The new cryptocurrency startup called Hacken has just introduced their White List for the crowdsale of tokens. The design is created in such a way as to ensure that all of the early supporters of the project would be able to get their share of tokens on time and with significant benefits including a 25% bonus. The company designed the HKN cryptocurrency for the means of usage in the cybersecurity industry. They're also aimed at creating the HackenProof platform where white hat hackers would be able to earn bounties for penetration and vulnerabilities testing. For more information, you should access the white paper of the project. Read Whitepaper.
Previously, Vitalik Buterin commented on the advantages of creating the White List. Among the most notable, he claimed the protection from the concentration of tokens in the hands of whales, which would result in the low availability of the cryptocurrency, the risk of depriving early supporters of Hacken from fair distribution of the tokens.
In fact, Hacken went even beyond it. Now, it offers an entire the range of bonuses and benefits for the White List approved members. The full material with statements about terms, policies, descriptions of benefits, and security prospects of Hacken White List are available in full blog material about it on the Medium platform
Read Our Medium Whitelist Post.